A fulfilling school life promoting the holistic development of our young people
Posted on 2nd Oct 2020 in School News, United Kingdom, International Schools Tweet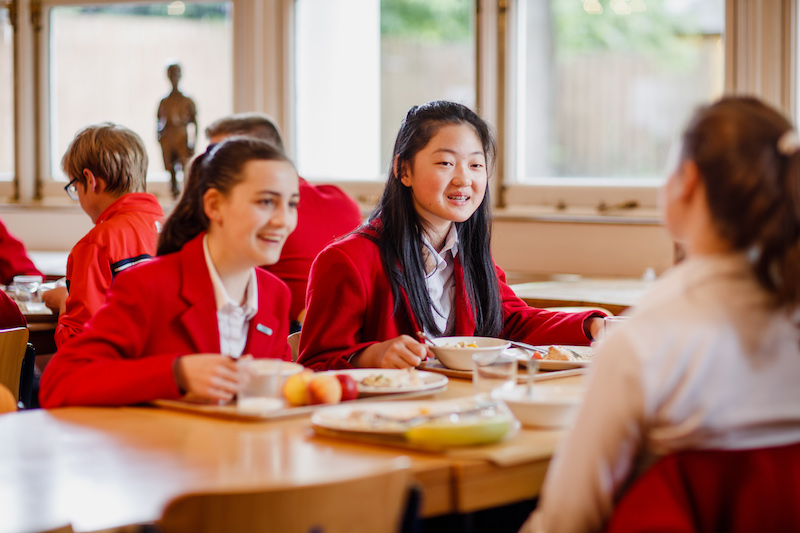 Loretto School is truly Scottish, but welcomes pupils of 25 nationalities
Founded in 1827, the well-established and historical Loretto School is situated in a safe and enclosed 85-acre campus on East Lothian's coast, in Scotland. It is also home to the renown Loretto Golf Academy.
As one of the UK's leading co-educational boarding and day schools, pupils here thrive in an enriching environment where they can develop to their full potential.
While the campus is located just 9km from Edinburgh, the natural surroundings allow pupils to enjoy exploring and discovering the outdoors so they get the ideal balance of study and play. A warm and welcoming atmosphere creates a cosy and homely environment for pupils, whether or not they are boarders.
Small setting for personalised attention
Pupils at Loretto quickly acclimatise to the school's family-like environment. Loretto is purposely kept small with around 600 pupils enrolled – spread across the Senior School, Junior School and Pre-School.
With a staff to pupil ratio of 1:7, pupils here receive individualised attention where teachers can immediately notice if a student is struggling personally or academically, and has a better chance of identifying their unique, individual talents. Parents can be assured their child is completely taken care of during their time at Loretto School, nurtured and cared for by dedicated staff.
Whilst truly Scottish, Loretto is diverse, welcoming pupils of 25 different nationalities. This expands our pupils' cultural horizons and inspires them to harness the opportunities of our globalised world.
More than two thirds of pupils choose to board during their school career at Loretto. They benefit from the School's extensive programme, designed to cater to every child's interests – whether it be debating, dance, engineering or other activities. Our full week schedule and after school programme ensure every pupil has a full and purposeful school life, which extends beyond the campus with plenty of opportunities for outdoor adventures.
Our boarders become an integral part of a family, and Houses are the centre of their daily lives – a 'home away from home' where they can relax, study and socialise, where they are free to be themselves, and build lasting friendships. The first thing you notice when you step in one of our six family-sized Houses is the warmth, energy and positivity of both pupils and staff. The relationships between them are marked by kindness, care and respect, and our Housemistresses and Housemasters are crucial figures. They give our young people sound advice when necessary and encourage them to build a rich and varied life at Loretto.
Academic excellence and all-round education
Loretto School places a strong emphasis on the development of the whole person: mind, body and spirit.
Along with rigorous academic teachings, yielding outstanding results at GCSEs and A-Levels, pupils are encouraged and taught to think critically and develop 21st century skills. Pupils are taught from an early age how to express themselves and find their own voice through 'Philosophy for Children' sessions, teaching them to think for themselves and ask questions.
Pupils are also heavily engaged in Creative Arts such as Music, Drama and Art, as well as a variety of sports activities such as Rugby, Hockey, Lacrosse, Cricket and Physical Education, as part of the focus on holistic development.
The School's extensive facilities enable pupils to hone their personal interests. The campus embeds several sport fields, fully-equipped hall and gym, an AstroTurf and Cricket Bays. Pupils can develop their creative and expressive talent at the School's Theatre, Dance Studio, Music School, and comprehensive Art Department.
As the Loretto Golf Academy is part of the school, budding young golfers get the chance to be coached by PGA professionals at one of Europe's best golf schools. The academy boasts state-of-the-art indoor and outdoor centres.
A strong emphasis is also put on Outdoor Learning. Pupils enjoy the spacious and leafy campus situated next to the local beach and nature reserve, with younger children benefiting from engagement in the Forest School led by qualified Leaders. For Senior pupils, the School's rich Adventure and Leadership Programme includes a wide range of outdoor activities as well as participation in the Duke of Edinburgh (DofE) Awards Scheme, ambitious exploration projects through the Loretto Borealis Expeditionary Society, and a thriving Combined Cadet Force (CCF).
Success beyond School
Choosing the 'right' future pathway can be daunting for many young people. At Loretto, we aim to prepare pupils for their life choices throughout their School journey, by fostering initiative and independence. In an increasingly competitive world, we must equip young people to make the best decisions about their future, and ensure they gain the skills and qualifications they need to achieve their goals.
This process needs to begin increasingly early, and our Higher Education and Careers Team offers guidance to our pupils before GCSE choices are made in order to maximise the options and opportunities open to them later in life.
To supplement our own expertise, and help our pupils choose the best pathway, we invite professionals and representatives from a wide range of industries to give information, advice and targets for their futures. Work experience also plays a very important role and our pupils are expected to complete one or two placements before leaving School. The Loretto community of parents and former pupils make a real difference by providing work experience, and on career paths.
Approximately one-third of our Leavers choose to broaden their minds by taking a Gap Year. As you would expect, these pupils continue to be advised by Loretto's Team and benefit from visiting talks from respected Gap Year and Charities firms.
This article first appeared in John Catt's Guide to International Schools 2020/21, which you can view in full here: