​4 questions to help you decide how and where to teach abroad
Posted on 31st Jul 2018 in Teaching, International Schools, International Education Tweet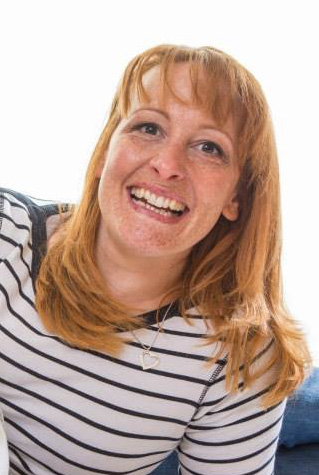 Teaching in a foreign country is a great chance to broaden your horizons, sample a new culture, potentially enjoy better pay with a more manageable workload, and be part of an education system completely different to what you're used to back at home, writes Katie Newell.
eTeach works with more than 7,500 schools, colleges and academies internationally. With 18 years' experience we have successfully matched and supported thousands of candidates and schools globally via our offices in Canada, New Zealand, Dubai, Adelaide and throughout Britain.
Figures from ISC Research, suggest English-medium international schools will aim to recruit an extra 145,000 teachers from the British Isles over the coming decade. This would see more than double the number of British teachers joining international schools. The data shows that currently, British teachers already account for approximately one quarter of staff at the 1,000 schools researched.
Whether you've recently graduated from university or feel stuck in a job rut, joining an international school may very well be the refreshing career change you need. That said, it's not for everyone so here are 4 questions to help you find exactly the right fit for you.
Have you considered quitting teaching, but love the work?
Unfortunately, mounting work pressures have forced many UK-based teachers out of the profession. If this is a dilemma you can relate to, but you want to do nothing else than to work with kids, moving abroad could hold the key to staying in a career you love.
What's important is to pinpoint the factors forcing you to consider quitting your job. If it's a lack of work-life balance, for instance, then make sure your country of choice is somewhere that prioritises helping teachers strike that golden balance.
Do you feel challenged in your current role?
By 'challenged,' we don't mean being swamped with marking and being forced to work evenings and weekends. We mean being offered continuous development opportunities by your school, and constantly being trained to help you improve as an educator.
Professional development is a priority for many teachers. You might be in your comfort zone at school, but nothing ever grows in comfort zones. On the contrary, an international school – where everything from teaching style to the curriculum and working hours will be different – can offer an environment that's challenging and rewarding in equal measures.
Do you have enough qualifications and experience?
This sounds like an obvious one, but qualification requirements vary between international schools and between countries. Just because you have the necessary skills and qualifications here in the UK, doesn't mean you'll always meet the criteria in other countries. The best thing to do is search the eTeach International jobs board and look at requirements for schools in countries you could see yourself living.
Similarly, many international schools – particularly the more reputable ones – require teachers to have several years of classroom experience. So, if you've just started teaching, it might be worth building your experience before packing your suitcases.
What commitments do you have?
If you don't have many commitments – i.e. you don't have a family or mortgage – you're in a great position to move abroad easily. On the other hand, families with children can really benefit as contracts with British International schools typically include independent school places for your children.
Having lots of commitments just requires a little more thought and planning – for instance, you may wish to rent out your home, sell your car and arrange shipping of your belongings. Then there's the small matter of making sure everyone joining you for your new adventure, actually wants to. It sounds scary, because it is! You need to be 110% sure it's the right choice for you and your family – but if it is and you make the move, it could turn out to be the best decision you've ever made.
Here are three countries to consider:
1. China
It's famed for its intriguing culture and diverse landscapes, from sprawling metropolises to vast mountain ranges and barren deserts. You could spend a lifetime living in China and still not unearth all its seemingly-endless wonders.
As far as teaching is concerned, recent years have witnessed a surge in international school openings. As a result, there's strong demand for English-speaking teachers and competition in the sector is fierce, with schools often boasting top-class facilities. Its economy is booming but still, the cost of living is far cheaper than in the UK, particularly if you settle outside of the city.
2. Dubai
If you can stand the heat then Dubai, with its year-round sunshine (and occasional, British-style downpour), could be just the ticket. A sparkling gem surrounded by dessert, this United Arab Emirates city oozes luxury and style, with its hotels, restaurants and shopping centres rated some of the best on the planet.
Teachers can take their pick from international, public or foreign language schools; students are often from affluent families and overall behavioural standards are exceptionally high. Teachers who have already made the move praise the schools for their top-level facilities, enviable (tax-free) salaries and development opportunities. Expect some competition to land a role here – having years of industry experience can help.
3. Spain
If you don't want to stray too far from your home country, there are plenty of pros to working in Spain (and not just the siestas!). From bustling Barcelona to magical Madrid and stunning Seville (ranked one of Lonely Planet's top ten cities to visit in 2018), Spain's cities are places of immense beauty and intrigue.
Though the economy has slowed down in recent years, demand for English teachers remains strong. One thing that's worth bearing in mind is that the cost of living is much higher than certain countries in Asia, South America or the Middle East, but this isn't necessarily matched with higher salaries.
Your dream teaching role is out there, you just need to go and find it – and you can do just that by searching eteach.com today.
Katie Newell BA(Hons) PGCE is an ex-primary school teacher and Head of Maths. Katie qualified in Psychology at Liverpool University then specialised in Primary Languages for her PGCE at University of Reading. Before teaching, Katie was a financial commentator for the media and is now the Content Manager for Eteach.com and Fejobs.com, publishing thought leadership and research results to our 1.7 million candidates and 7,500 member schools and colleges. Katie feels passionately that teachers are the unsung heroes of society; that opening minds to creative timetabling could revolutionise the workforce of women in teaching, and that a total attitude change to pupil feedback is the key to solving the work life balance for the best job in the world.