10 reasons to study in the Czech Republic
Posted on 8th May 2017 in Czech Republic, International Schools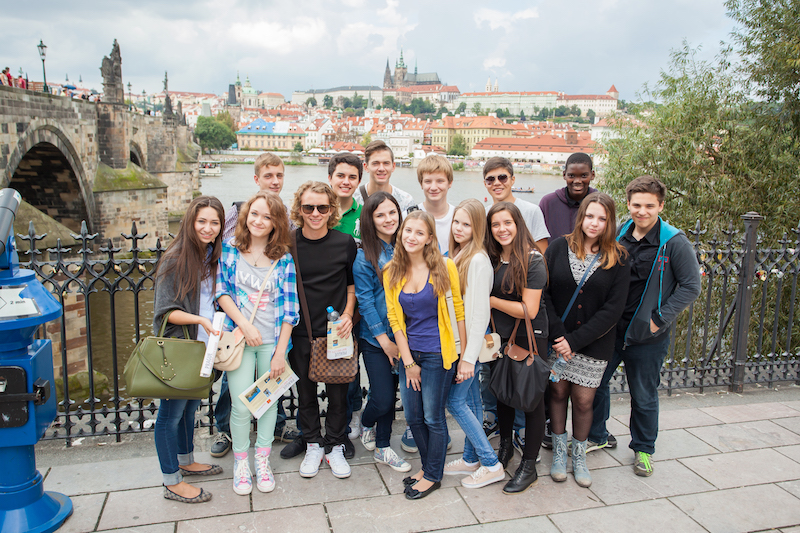 Our friends at Carlsbad International School present a convincing argument for choosing the Czech Republic...
The Czech Republic is known for high education standards, historical heritage and a warm welcome for international students. So here are 10 reasons why you should study in the heart of Europe:
1. Safety first
No matter if you travel on holiday or if you want to study, students and parents can rely on stability and safety. The Czech Republic ranked 6th in the 2016 Global Peace Index.
2. High standards of living
You will find luxury accommodation at affordable prices, international cuisine, top art, music and sports in this country with only 10,000,000 inhabitants.
Do you want to live like James Bond in one of the oldest hotels in the world? Have you ever heard about the Karlovy Vary International Film Festival? Have you ever seen the Czech national ice hockey team play?
3. Easy travel
Located centrally, the Czech Republic offers easy and comfortable travel options. In just a few hours, one can visit other European destination by car, by train or by plane. Accessible municipal transportation is a quick, safe way how to get around for students and visitors.
4. Your university career starts at high school
If you choose the pre-diploma or IB Diploma programme taught in English, rest assured that it will be recognized by local universities and those around the world. Your international study experience will definitely be valued by employers in the long-term.
5. Unique European experience
In the heart of Europe you can discover World Heritage sites, one of the highest concentration in a single European country. You can enjoy spectacular views of snowy mountains, beautiful landscapes and nature reserves, historical towns, cultural and sports events.
Relax and rejuvenate in the renowned spa towns, such as Karlovy Vary. Your Czech experience will have one jewel for sure, your visit to Prague, famed for the largest castle in the world.
6. Innovative
Czechs are known as inquiring minds with Nobel prize-winners and numerous discoveries and inventions to list. Education in an international school in the Czech Republic gives you a chance to visit key players in the industrial, development and high-tech niche sectors.
7. Live four seasons
Studying in the Czech Republic year-round means students experience four different seasons. You can experience fantastic skiing in winter, wander along blossoming nature trails in spring, enjoy sailing, rafting and swimming in crystal clear lakes in summer and take up kiting or go mushrooming in autumn.
8. Get immersed in English
The European Union recognizes 26 official languages but there are a large number of courses taught in English on offer. The Czech Republic is part of the multicultural European mix of the EU's 26 official languages. At least one world language (English, German, Russian, etc.) is spoken by locals apart from their mother tongue. So do not be nervous to try them out!
9. Visas – a ticket to your studies
The Czech Republic is a welcoming, friendly place for international students. We offer professional consultancy and support with visa acquisition from your home country.
10. Choose the Czech Republic!
Study hard to attain your academic success and make friends.
Carlsbad International School (CIS) is a private day and boarding school offering IB Diploma and pre-diploma programmes in English for boys and girls, ages 14-18, in the heart of Europe.