World Academy of Sport accredits new Athlete Friendly Education Centre in The Netherlands
Posted on 14th Jul 2017 in School News, Sport, Netherlands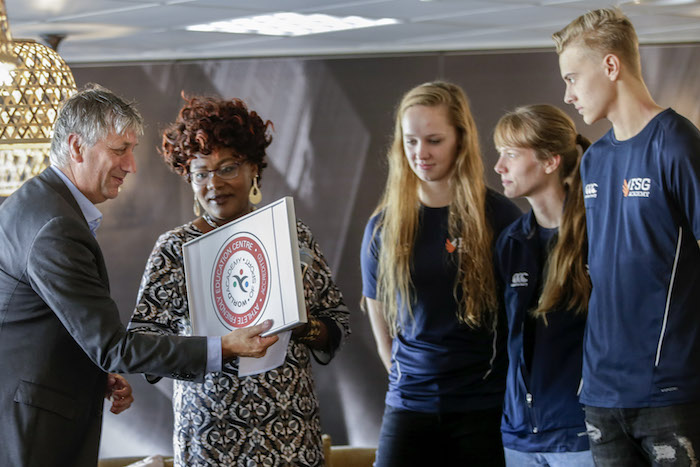 The World Academy of Sport has officially accredited Rivers International School Arnhem, The Netherlands, as an approved 'Athlete Friendly Education Centre' (AFEC), which will give young athletes the opportunity to train and compete whilst completing high quality international education.
This accreditation mark, awarded thanks to its collaboration with FSG Academy Apeldoorn, has only been awarded only to two other schools in Europe, and 12 others worldwide.
From September 1, teenagers and young adults between the ages of 16 and 19 at the new AFEC will have the opportunity to combine elite sports with the IB (International Baccalaureate) Diploma Programme, enabling them to attend high quality tertiary education worldwide.
Student-athletes follow a two-year Diploma Programme over the course of three years in the AFEC.
Rivers International School provides the full IB programme while FSG Academy offers the student-athletes boarding, sports and recreational facilities. The FSG Campus has also a para-medical centre. The AFEC will cater for some 280 student-athletes over the period of four years.
Rivers provides day care and education to children between the ages of 2 and 18. The campus houses primary and secondary school as well as a pre-school.
FSG Academy in Apeldoorn is a new organisation which supports young Dutch student-athletes as well as student-athletes of different nationalities in every area of their development to become an excellent athlete. FSG Academy creates an environment that focuses on excelling in sports while following high quality international educational programmes at the same time whilst living on campus at FSG.
Photo shows Dolly Wanjiku from the International Baccalaureate® Organisation presentingthe Athlete Friendly Education Centre certificate to Mark Mittelmeijer, representing Rivers International School Arnhem and FSG Academy.