Why you should spend your next summer in Paris
Posted on 15th Feb 2019 in University Study, France Tweet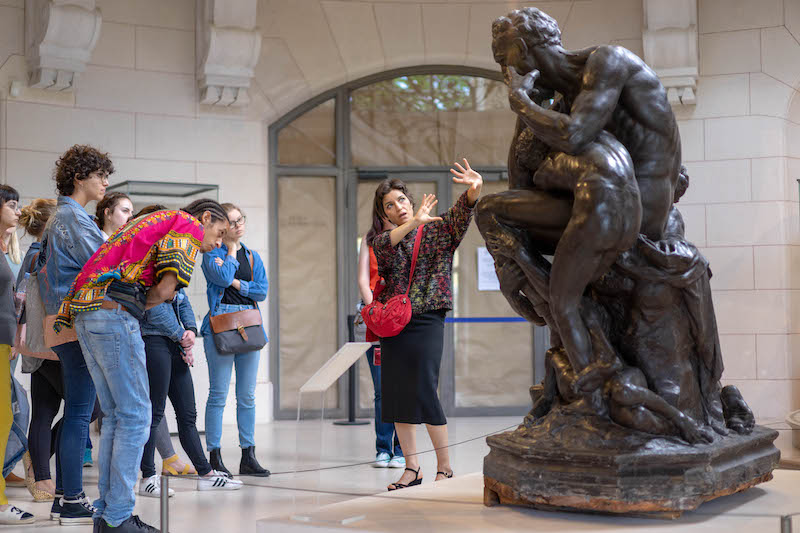 The best summers define us. They shape our understanding of who we are and the kind of lives we want to lead. Taking a class at The American University of Paris (AUP) Summer School falls squarely in this category. Moments like practicing your French on a sun-warmed cafe terrace, or finding inspiration when wandering Monet's garden in Giverny, create memories that we look back on as more than just a great vacation. They help us choose who we want to be.
Our summer schools offer a choice of intensive programs encompassing the whole spectrum of the liberal arts, set against the backdrop of the City of Light. AUP is uniquely placed to offer a fully immersive French language learning program, coupling high-quality curricula with unrivaled cultural opportunities. You'll experience the best that Paris has to offer, drawing on centuries of intellectual progress and creative thinking. Join a small group of peers from across the globe, taught by faculty committed to anchoring learning in a real-world context.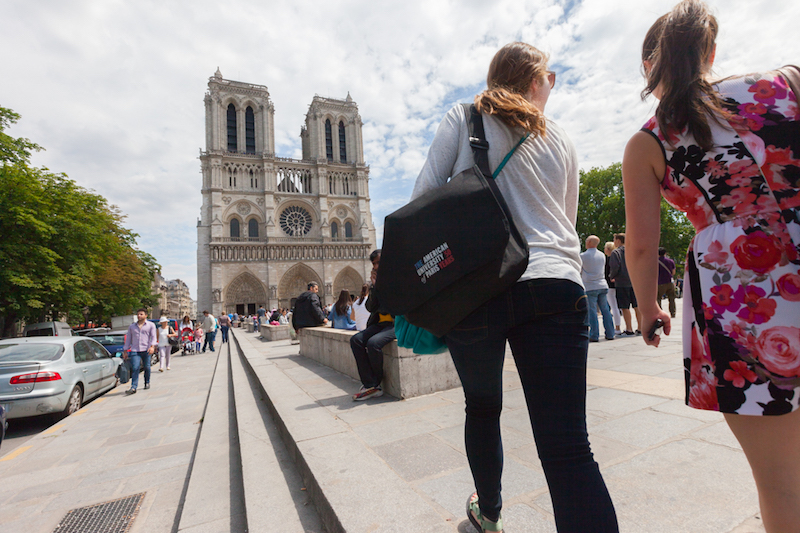 At AUP, we think of our student community as global explorers, striding out across the world with boundless curiosity. Global explorers are not put off by borders, they strive to learn from new cultures and traditions, to speak new languages and to push for creative solutions to the world's problems. They don't shy away from difference, but always look to learn from it. Does this sound like you? Then we want you to join us.
Maybe you've accepted a college offer and are already looking forward to summer, or perhaps you want a taste of university life before you dive into a degree. Either way you can choose between three- and six-week programs taking place in June or July, though complete your application by March 15 for the best chance of securing your preferred course or courses.
From its urban campus situated just a 10-minute walk from the Eiffel Tower, AUP helps you benefit from education as lived experience. The city itself becomes your classroom. Spend your mornings studying French with your peers, then test yourself with the real challenge out in the streets interacting with Parisians. Firsthand experience is key to improving your conversational French, and from the banks of the Seine to the cafés of the Marais, the opportunity is there for the taking.
Our cultural excursions offer ways to take this idea further. Indulge your sweet tooth with an exclusive lesson in macaron making or a guided walk of Paris's revered chocolatiers. Go beyond the capital with a day trip to Normandy to take in the 900-year-old Bayeux tapestry, before visits to D-Day sites such as Omaha Beach bring you face to face with the history of the Second World War.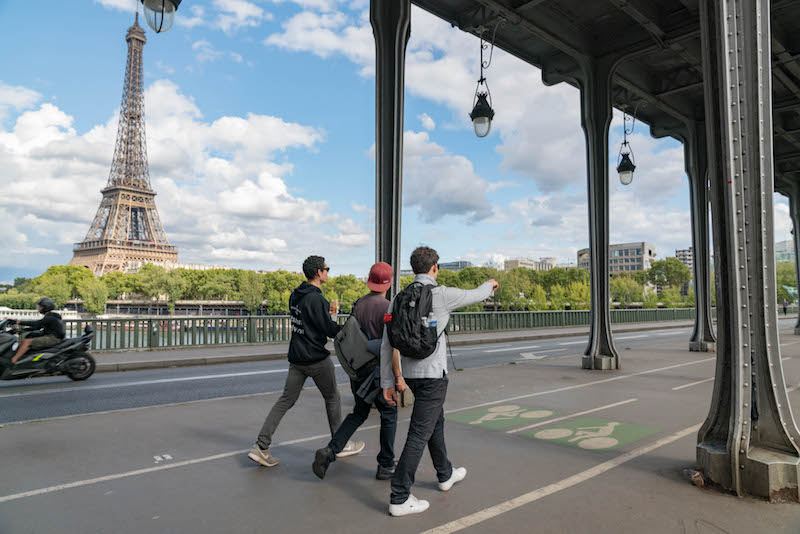 Looking to put your degree choice in context or to discover a whole new discipline? AUP Summer School is organized into six interdisciplinary Summer Institutes that provide the ideal mixture of intensive learning in class and creative exploration of Paris, combining the best of our academic programs with excursions and events around the city. You'll be able to immerse yourself in French culture and history while you earn credits towards your degree. Study fine arts while wandering the corridors of the Louvre or military history on the lawn of Invalides. Improve your business acumen in an emerging startup nation or research international relations in the home of global organizations such as UNICEF and the OECD.
Whether you're looking to supplement your degree with language immersion or lay down the foundations for your academic or professional future, you'll find an AUP Summer School option that is tailored to your needs. All our summer courses are available for credit or audit. For the full course catalog, pricing and further information, head to the AUP website.
All it takes is an application and you could be spending your summer crafting yourself a truly defining experience. Think you've got what it takes to be a global explorer? We're waiting for you in Paris.