Why future business leaders choose to study in Switzerland
Posted on 5th Mar 2019 in University Study, Switzerland Tweet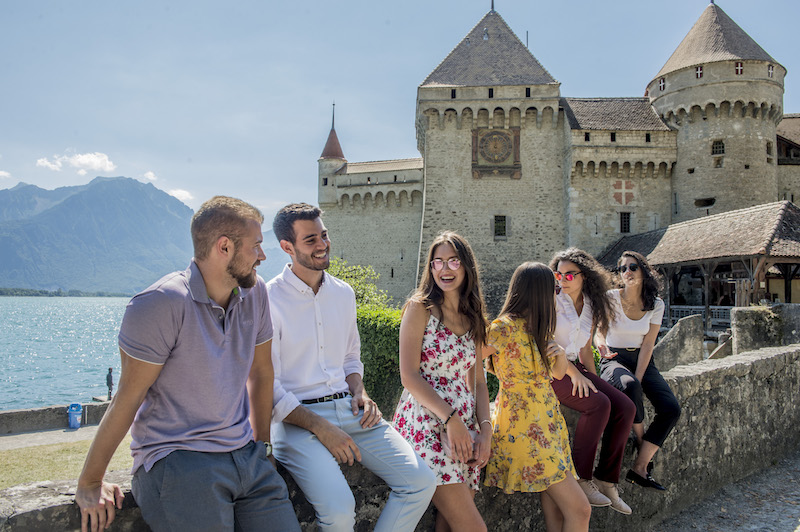 World-renowned for its delicious chocolate and exquisite watches, Switzerland has so much more to offer for those who want to study abroad.
Home to the headquarters of some of the world's biggest businesses, it's no surprise that Switzerland has been ranked as the most innovative country in the world for the eighth year running by the Global Innovation Index. In addition, it's the chosen country for international organizations such as the Red Cross and World Trade Organization and is the global hub of diplomacy and finance. This makes studying business in this cosmopolitan country an excellent option for students.
Switzerland is a fantastic location for young entrepreneurs and startups - the ideal place to get your great business ideas off the ground. Swiss cities are relatively small, with large expat communities, so you'll find it easy to network and get support.
Swiss cities are continually ranked among the best cities in the world to live in. Switzerland was ranked in the top five happiest countries in the world from 2015 to 2017, in the most recent report by the World Happiness Report. Mercer's Quality of Living Report 2018 puts three Swiss cities in the top 10, including Geneva at number eight.
This is partly down to Switzerland's low crime rate, but great job security and high wages also play a big part. Switzerland has one of the highest average salaries in Europe, the Swiss economy is stable, the unemployment rate is one of the lowest globally and job security is the highest in all OECD countries. Additionally, Switzerland has been consistently ranked as one of the top countries for youth employment according to the KOF Youth Labour Market Index.
HSBC's yearly survey of expats, ranking countries based on the feedback received, also reflects this. Switzerland ranked number two on disposable income and wage growth, showing the earning and lifestyle potential that can be achieved. Interacting with the large international community in Switzerland is a great way to grow your social circle and is key to expanding your professional network. In fact, it has been proven that a multicultural environment can bolster richer idea generation, helping foster innovation and creativity.
EU Business School (EU) has two campuses in Switzerland, each offering students professionally accredited, English-taught programs and a vibrant, cosmopolitan experience. The largest campus is in Geneva, which is known for its financial sector, diplomatic centers and headquarters of large international organizations. There is also a campus in Montreux, a picturesque city located on the edge of Lake Geneva, which is renowned for its sports, beautiful setting and annual summer jazz festival.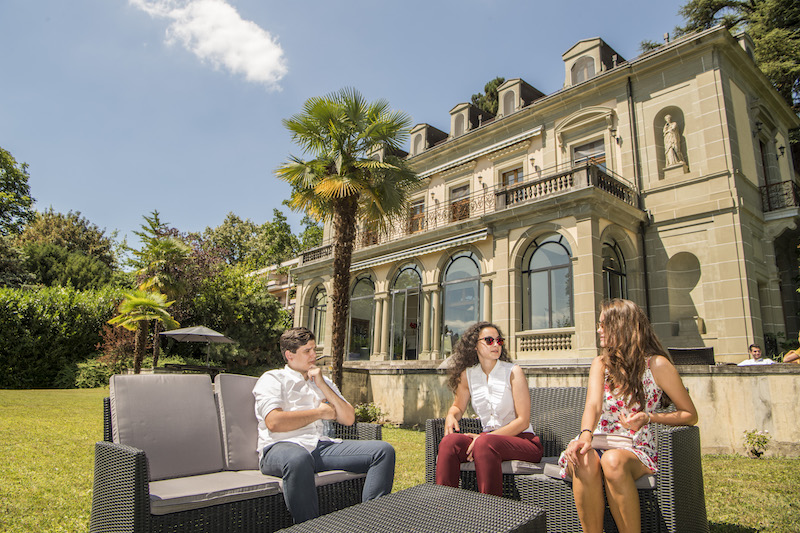 EU in Switzerland doesn't just give students the best possible start for a successful business career. There is so much to see and do in this small and scenic country. For a start, Switzerland's spectacular mountain scenery is truly stunning. The dramatic Alpine peaks offer a huge range of adrenaline-inducing adventures, including some of the best skiing and snowboarding in the world, as well as hiking, rock climbing, glacier trekking and canyoning. You can ascend to the summit of Neisen mountain at 2,362 meters. If you're feeling particularly adventurous you can even try the world's longest stairway right next to the track, with a cool 11,674 stairs, or head to Niesenbahn, the longest continuous cable funicular in Europe.
From our EU campuses in both Geneva and Montreux, students enjoy the beauty of Lake Geneva, go sailing with classmates, take part in water sports or just relax and sunbathe on the lakeside beaches.
So, just what makes EU one of the top-ranked business schools in Europe? With four stars in overall business excellence from QS stars, EU places emphasis on experiential learning, introducing students to market leaders such as Nestlé and Hublot through company visits. Class debates, business simulations, guest speaker sessions and conferences with professionals from industry leaders are combined with classroom teaching methods to keep students abreast of the latest industry trends. This effectively prepares them for successful careers in the fast-paced and globalized business environment of today.

EU Business School stands out for its unique international community. Earning a maximum five-star score in diversity from prestigious QS stars, the multicultural environment at EU provides an enriching experience, helping students to build life-long friendships and a network from all over the world. Moreover, it actively promotes intercampus exchange, allowing students to transfer between its other state-of-the-art campuses located in sunny Barcelona and cosmopolitan Munich. In addition, through its international network, students have the opportunity after graduating to study at its partner institutions in other world-class cities such New York, Mexico, Thailand or Brazil.
All this means that students who choose to study at the EU Business School in Switzerland will gain a top-ranked business education in an international and cosmopolitan setting, with access to a host of prestigious global organizations and company headquarters. This state-of-the-art education is complemented by magnificent opportunities for outdoor activities in the gorgeous Swiss Alps, a dazzling array of cultural events, plus fantastic festivals in beautiful settings. No wonder so many business leaders of the future choose EU Business School in Switzerland!
You'll find more information about our programs in Geneva here: https://geneva.euruni.edu, and for our programs in Montreux here: https://montreux.euruni.edu.
Find out more about EU Business School at www.euruni.edu