​Vrije Universiteit Amsterdam starts new International Bachelor's programmes
Posted on 12th Jun 2017 in University Study, Netherlands Tweet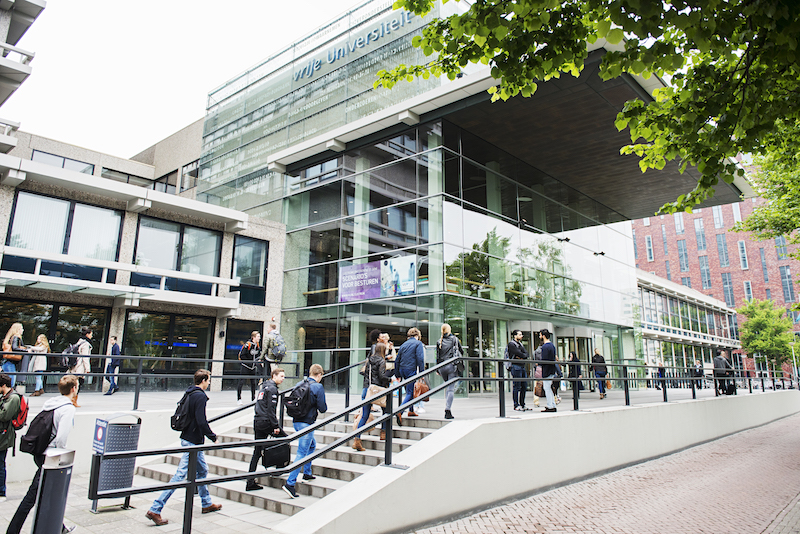 Vrije Universiteit Amsterdam is expanding its accredited international Bachelor's programmes in various fields of interest...
VU Amsterdam is an internationally renowned research university founded in 1880. The university offers over 120 English taught programmes at Bachelor's, Master's and doctoral level. Students and staff of 84 nationalities create a dynamic international academic community. Vrije Universiteit Amsterdam is located in the vibrant city of Amsterdam, one of the most multicultural cities in the world, with the largest concentration of students in the Netherlands and where English is the second language spoken.
In the upcoming years, Vrije Universiteit Amsterdam will start with the following study programmes:
Economics and Operations Research: Econometrics and Data Science
Biomedical Sciences
Communications and information sciences: Language and Media
Communications and information sciences: Language Learning and Language Teaching
Economics and Operations Research: Econometrics and Data Science
History: history and International Studies
Mathematics
Philosophy
Some of these unique programmes are the first programmes of their kind in the Netherlands, others are the first in Amsterdam.
Vrije Universiteit Amsterdam has a welcoming and centrally located city campus, with excellent facilities for teaching and research. Almost all university buildings are situated on one site. It is a hub where people feel at home, meet each other and engage in new forms of collaboration. It is located in the business district of Amsterdam, so that during your studies you can also get a glimpse of the business world. The campus offers an inspiring and lively range of related services, making it a pleasant place to be. From the first cup of coffee in the morning to a delicious hot meal at the end of the day: the campus has a wide variety of cafés and restaurants to satisfy any craving. You can enjoy your food and drinks indoors or outdoors at one of the numerous picnic tables or on the steps.
VU Amsterdam devotes considerable attention to personal study advice. Right at the start of your course of study, you will be introduced to your faculty's study advisor. This person can help you plan your study, choose any extra courses that may be useful, discuss personal matters which may affect your study and can advise you with career choices.
Besides this, VU Amsterdam provides career guidance from the very start of your study programme: activities such as Career Counselling, CV workshops, Interview Training and Career & Network events. The services are designed for students at all educational levels and across all academic disciplines, reaching out to both domestic and international students. By offering career services we aim to prepare you for the Dutch and International labour market.
So, if you are interested in the new international Bachelor's programmes, well, then Vrije Universiteit Amsterdam might be the right university for you!
For more information, go to: www.bachelors.vu.amsterdam
Vrije Universiteit Amsterdam: international@vu.nl
De Boelelaan 1105, 1081 HV Amsterdam, The Netherlands