Visit KIS from the comfort of home!
Posted on 19th May 2020 in School News, Thailand Tweet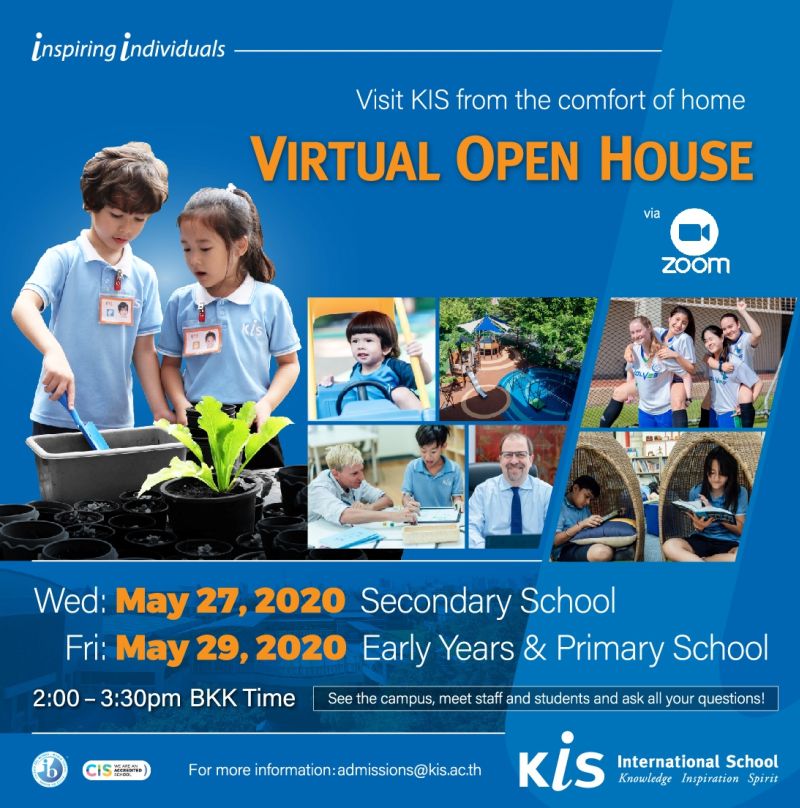 KIS International School in Bangkok is hosting a live virtual Open House on May 27th and May 29th at 2 pm, and would be very much delighted for prospective students and their families to join!
The Open House caters to families who are interested in admissions to KIS but are currently unable to travel. Run as a Zoom meeting, participants will be able to see the campus, meet some staff and ask questions from the comfort of their home.
This will be a brilliant chance to discover more about the opportunities at KIS. For further information please contact admissions@kis.ac.th., or to sign up click here: https://kis.openapply.com/events/new