Top 5 tips for applying to US universities
Posted on 17th Dec 2020 in University Study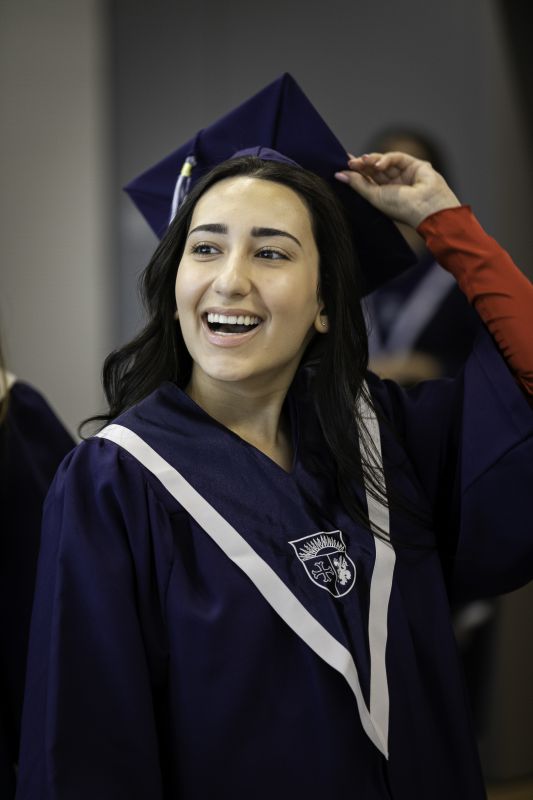 Director of College Counselling at Collège Alpin Beau Soleil, George Casley, knows a thing or two about college applications. With more than 20 years experience preparing students for their future studies, he shares his top 5 tips for applying to universities in the USA.
1. Prepare early – at least 18 months in advance
Some US universities ask a lot from you in your application - entrance tests, essays, supplementary essays, films etc. You need to know what you are going to have to do and when to satisfy these requirements. If a university wants you to have been captain of a sports team you need to prepare for that. If they say they want an IB score of 42 you need to know you can get it. Start preparing early and planning for what you will be asked to do.
2. Do not be swayed by rankings and league tables
Every university claims to be top for something. Being "number 1" for anything does not make the university right for you. Global rankings tend to favour large research heavy traditional institutions. Does the fact that a particular institution has a world-renowned research faculty in one discipline mean that it is right for you? Think about what is important for you. What criteria matters to you? Be honest with yourself. To be happy and do your best might involve being at Harvard, but probably not. In the US there are over 3,500 universities and the one that is right for you, you may not have yet even heard of.
3. Put yourself first
You are the student who will spend three or four years of your life learning at the university you attend. What is it that you want from your education and experience? What will help you to be the person you want to be? This is a decision that will fundamentally change your life and it is important that you do what is right for you and not your friend or your parent, or your uncle, who despite their best intentions, are not the people who will be living the day to day experience.
4. Do the Research
The choice of universities in the US is enormous. Institutions are extraordinarily different. You need to use lots of different search tools to find where is right for you. Make sure you join the university presentation meetings, talk to the representatives, speak to students who have lived the experience. You want your university experience to build on what you already do well, so discuss your ideas with your teachers, they can give you an honest assessment of your abilities so that you can match these with the right institution.
5. Do it yourself
The best applications are those that shout of your personality and abilities and that you have sweated blood and tears over – that come from your heart. For you to feel the satisfaction of going to the university that is right for you, you need to write the application. Applying to university is a time consuming and sometimes stressful experience so there is a temptation to pay someone else to do it for you. Whilst there are some good agencies who might be able to help, no one can write as authentically about yourself as you.