The many facets of business and what to study for each
Posted on 26th Sep 2018 in University Study, Spain Tweet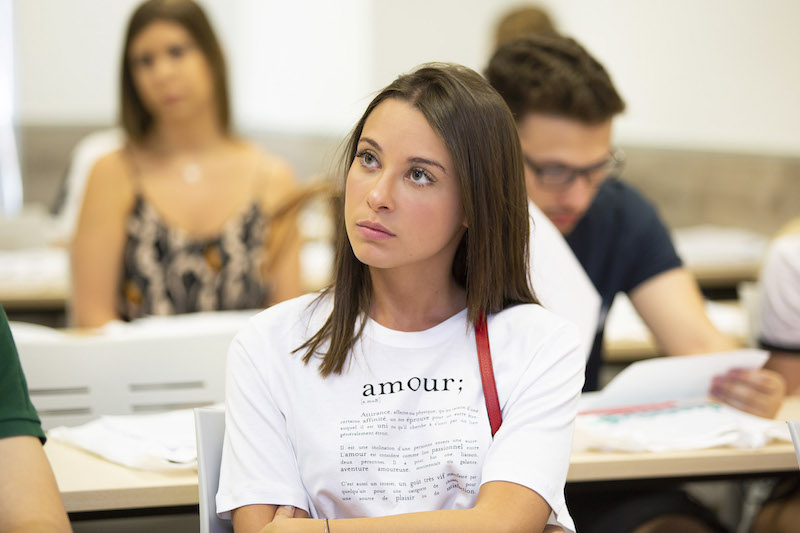 Business can sometimes conjure up the idea of a drab office job, but the reality is that the world of business has expanded exponentially, and with that comes exciting new career opportunities involving almost any field of interest. The digital sphere has revolutionized every aspect of business, and new technologies are changing the way we think. Getting a business degree can be an important stepping stone into a career that you can be passionate about.
But to excel in any field, a multiple skill set is required. Sports management needs much more than just knowledge of on-field sport; it also delves into social media, sponsorship and events management, among others. In the world of finance, cryptocurrencies are setting the trends for the industry. As each market grows, so too does the versatility of the roles available.
Due to the vast career options and different course programs, choosing a degree can be challenging. This is why EU Business School (EU) offers an International Summer School for 16-18-year olds in the sun-soaked city of Barcelona. Students get a taste of the business world by experiencing the cities buzzing start-up scene, while mixing with an international cohort and enjoying the abundance of cultural and social activities that the city has to offer.
The school itself offers state-of-the-art degrees with courses in the latest disciplines to prepare students for careers in the diverse and ever-changing business world. In an international environment with over 100 nationalities, and students speaking on average 3.5 languages, students not only learn from faculty, but also gain a new perspective from their peers which enables greater international understanding.
Students also enjoy their daily learning experiences at EU. Experiential learning with guest speakers, company visits, team project work and engaging business simulations, among others, immerse students in a true business environment, making study more fun and real.
EU has four campuses which are located in vibrant cities to provide the perfect backdrop for study. Its campuses are in Barcelona, the capital of the Mediterranean; Geneva, the hub of international diplomacy and corporations; Montreux, a picturesque center of music and sports; and Munich, an economic power capital of Germany. In fact, students even have the opportunity to transfer between campuses to take their international experience to the next level.
Below we breakdown some of the most interesting business fields students can go into.
Communication & Public Relations
Communication is continuously changing. The presence of social media means consumers are more accessible than ever. Technology is making it easier to reach target audiences, meaning that personalization of user experience is becoming ever more important. These factors combine to make communications an interesting mix of the psychological, creative and technological all at once, with the ability to launch students into a career in almost any field of business, including fashion, video gaming or even chocolate.
Consider communications if: You have a huge social media following or know exactly what kind of post will get shares and likes and if you have a flair for the creative. EU Business School's BA in Communication & Public Relations helps develop those skills so that students become effective communicators across many fields.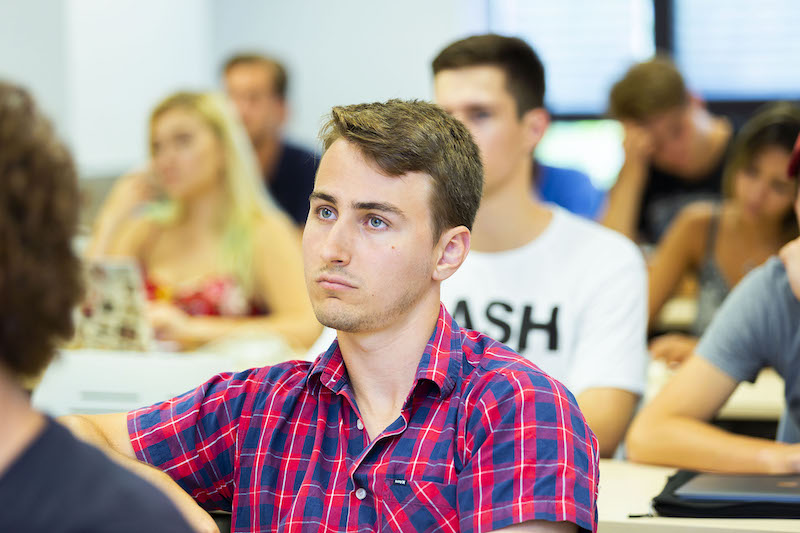 Tourism & Hospitality
As people become more concerned with striking a good work/life balance, they're investing more time and money into what they do for relaxation. Consumers are turning to their mobile phones, not just to book their travel, but also to research activities, attractions and restaurants amongst other things. Being a social butterfly is key in this people-oriented industry that requires a high level of creativity.
Consider tourism & hospitality if: You have a passion for travel and exploring the world. You love socializing and being a host. You feel energized by meeting new people in an international environment and making contacts. A BA in Leisure & Tourism Management at EU Business School will develop those interests into knowledge about how to analyze consumer trends and put a secure business plan into place, so that students gain a further understanding of intercultural management needs.
Sports Management
There is no doubt that sports have always been popular, but with more people than ever watching or being involved in sporting events, the sporting sector is becoming progressively more globalized. What many people don't realize is how diverse a field sports management is. Sports stars need people to manage their social media and secure them sponsorship deals, in a time when influencer marketing is on the rise. Clubs need people who know about facility and event management and can help run the show.
Consider sports management if: You're know everything there is to know about your favorite team. You love the world of sport, but your strengths lie elsewhere. Organizing large-scale events appeals to you. EU Business School's BA in Sports Management helps convert sporting passion into a viable career by focusing on combining aspects of sporting and business knowledge, through courses in marketing and financial management as applied to sport and sponsorship.
With a diverse range of degree options that reflect current global trends, EU Business School aims to teach students the unique skill sets that will be most beneficial to their careers. EU not only provides students with a solid grounding in business, but also exposes them to a multi-cultural environment to prepare them for today's increasingly globalized world.
Contributed by EU Business School. For more information, visit: www.euruni.edu