Teaching and learning through a pandemic: turning challenges into opportunities at ISD
Posted on 17th Mar 2022 in School News, Germany, Online learning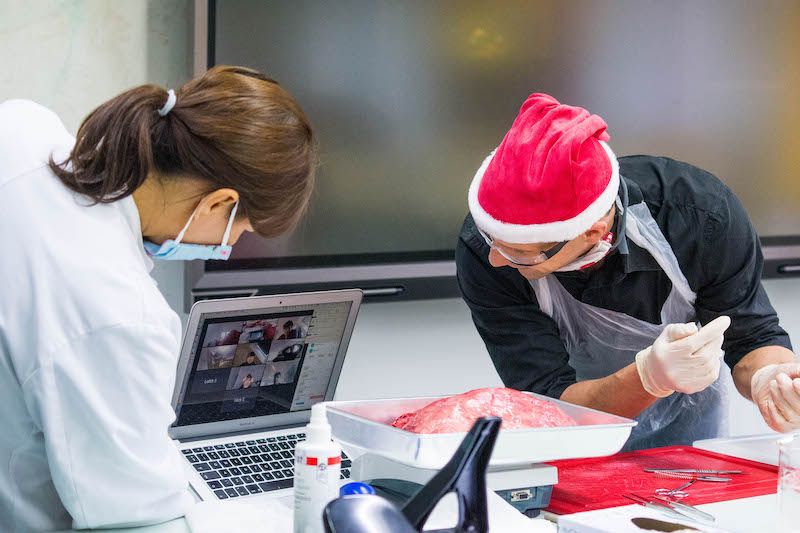 At ISD, technology was already an integral part of the learning experience well before COVID-19 arrived. One of our most important goals is for every student to be a responsible, global digital citizen who can safely and confidently navigate online spaces and use digital tools to enhance their own learning. Thanks to this existing digital learning infrastructure, our teaching teams were able to immediately implement a versatile remote-learning programme across all grades.
Virtual workshops with visiting artists enriched our visual and performing arts programmes; our physical education and outdoor learning classes were able to move seamlessly to gardens, balconies and living rooms, while kitchens and bathrooms became our new science labs; the majority of our after-school activities were able to continue, while our student athletes switched to individual training regimes; and community engagement continued, with online workshops, fireside chats, and individual and family challenges.
Flexibility is a hallmark of learning at ISD: they are adaptable and dynamic. Our interdisciplinary units allow students to develop creative solutions outside the bounds of a single subject; our supplementary "elective" courses provide opportunities for students to forge their own path, while our Additional Learning Opportunities allow students the freedom to be curious, and to discover connections between their passions and their talents.
In addition, broad community engagement makes learning at our school rich and authentic. In fact, the idea of the "ISD family" is a defining feature of the ISD culture. As an international community, we place great emphasis on inclusion.
This, in a nutshell, is ISD: a school committed to providing an education that is relevant, today and tomorrow; an education that sees our students flourish and inspires them to make a positive difference in their world.