TASIS The American School in England is named as a finalist in the Independent Schools of the Year 2020 awards
Posted on 18th Sep 2020 in School News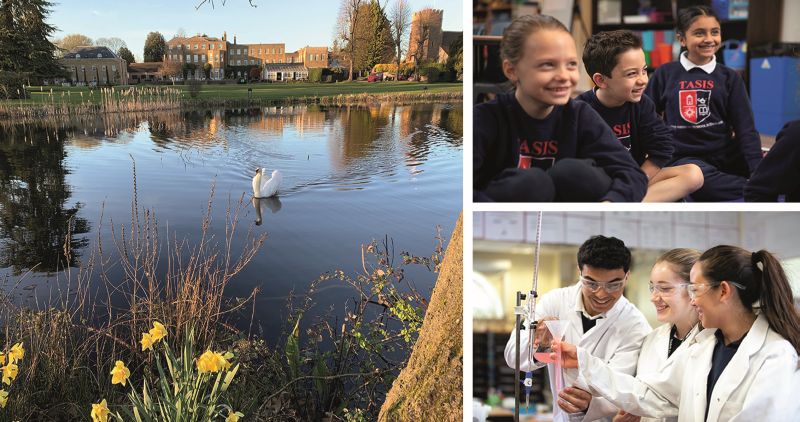 Launched in 2018, the Independent Schools of the Year awards highlight the excellence of the student experience in independent schools. Chosen from more than 300 nominations, the 100 shortlisted schools are spread across 19 award categories. TASIS England's selection as a finalist in the Student Well-Being category recognizes its holistic approach and commitment to the health and welfare of its students.
Jason Tait, TASIS England's Director of Pastoral Care and Designated Safeguarding Lead, said, "To reach the final stages of this important and prestigious award is a testament to our continued dedication to student well-being. We are hugely honoured to be considered for this prestigious award." The winners will be announced during a virtual event on Thursday, October 8, at 3 p.m.
At TASIS England, student well-being is guided by the principle: "Humans are at their best when they are challenged. Our purpose is to challenge students to reach their potential. We are, therefore, a fertile place to teach and live the skills and habits required to flourish in the face of the challenges that a TASIS education and future life will provide."
To this end, the School launched a three-year "Flourishing Plan" in 2019 to develop a wide range of initiatives:
The Student Voice program helps students engage in and develop their well-being. The Student Voice partnered with TASIS England to create a contextual safeguarding information-sharing tool that provides:
opportunities for student peer group engagement to develop a more robust school culture;
a platform to share information about how safe they feel on campus and in the local area through interactive maps; and
a specific reporting tool that allows students to express concerns while in their online home learning environment, which is unique in the UK.

The Wellness Center, opened in April 2019, provides access to dedicated spaces on campus for reflection, prayer, meditation, or quiet time. The facility serves as part of the holistic approach to promoting and supporting the well-being of its students, who can also participate in an array of school-funded wellness activities from meditation and mindfulness classes to fitness and nutritional advice programs.The annual "Flourishing Schools" survey is a school-wide initiative designed to inform the approach to students' well-being.
TASIS England is currently creating a "Flourishing Team" for each section of the School – Lower, Middle, Upper, and Boarding. The priorities of the trained and qualified Well-being Leads will include auditing the School's well-being provision and designing additional initiatives to promote a flourishing culture for students, faculty, and staff.
The "Flourishing Plan" is underpinned by the ongoing care provided by TASIS England's Health Center. Committed to the health and well-being of each student, three full-time, fully qualified nurses provide medical services every day, can be contacted at any time in an emergency, and work closely with the School's Counsellors. The Health Center's four en-suite bedrooms accommodate any boarding students whose illness requires closer monitoring. Boarding students can also book appointments with a doctor who comes to the School regularly or with local dentists, orthodontists, and physiotherapists.