Tanglin Trust School ranked top five independent schools in Singapore
Posted on 8th Apr 2022 in School News, Singapore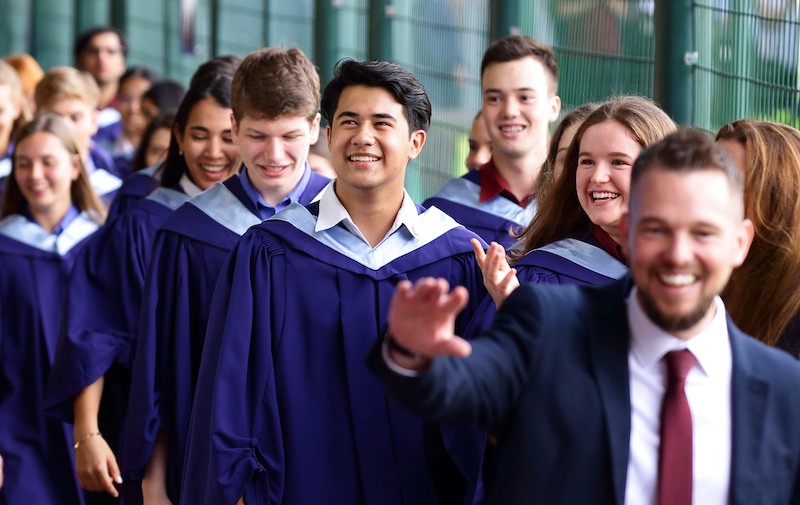 Award-winning Tanglin Trust School is pleased to share that it has been listed amongst the top five independent schools in Singapore and top 20 independent schools worldwide based on International Baccalaureate (IB) results. This is the second time in two years that 97 year old Tanglin has made it into the top 20 in the league tables compiled by independent education consultants Education Advisers.
Craig Considine, CEO of Tanglin Trust School, said: "We are delighted to be ranked amongst the top independent schools not only in Singapore but also worldwide. Congratulations to the students and staff who have worked tremendously hard to achieve these outstanding IB results. Creating a community of learners that nurtures and challenges in equal measure is a hallmark of a Tanglin education. Well done everyone."
Beyond the IB programme, Tanglin is also the only International school in Singapore to offer A-level, allowing students to choose the educational pathway best suited for them. Tanglin's A-level results are equally as impressive with four students recently earning the prestigious Top in the World awards conferred by the Outstanding Cambridge Learner Awards (OCLA).
Allan Forbes, Head of Senior School said: "We are very proud of our students' exceptional performance and world class success despite the disruptions in classes over the last two years due to the pandemic. It shows their resilience, discipline and hard work."
In August 2021, Tanglin's class of 2021 received outstanding IB scores, with 100% achieving 35 points or more. The cohort also achieved the school's highest ever average Diploma score of 41 points, more than seven points above the world average and three points higher than the Singapore average in the same year. Four students achieved 45 points and nine students achieved 44 points, placing them in the top 1% of IB Diploma candidates.
The 2021 student cohort also achieved outstanding A Level results, achieving 100% pass rate. An exceptional 42% of all grades were an A*, more than double the average in England, where 19.1% of all grades were an A*. At Tanglin, 70% of all grades were an A* or A, compared to 44.8% in England.