Tanglin senior students achieve 156 awards by Pearson Education
Posted on 24th Jan 2023 in School News, Singapore, Student awards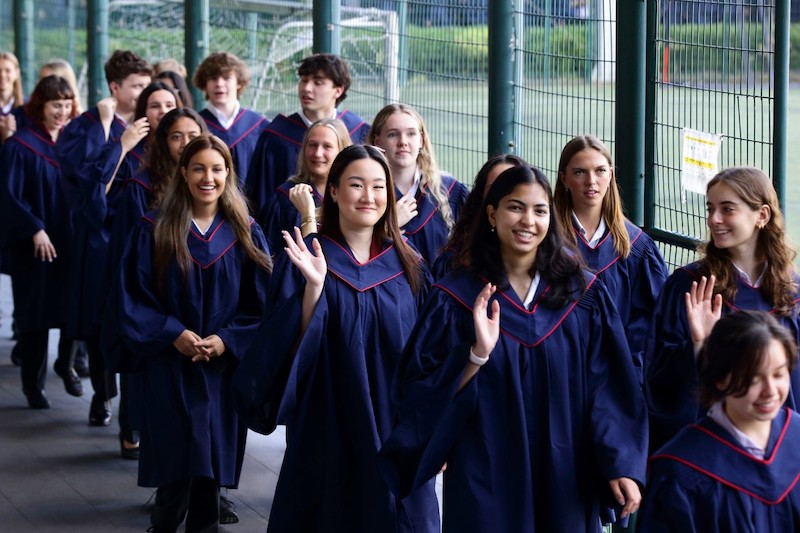 Tanglin Trust School is pleased to announce that 145 students who sat for the (I)GCSE and A-Level examinations in 2022 have achieved 156 awards by Pearson Education.
Out of the 156 awards, 5 scored the Highest Mark in the World, 7 for the Highest Mark in Asia and 6 topped the charts for Highest Mark in Singapore. The range of subjects include Art, Craft & Design, Astronomy, Biology, Business, Chemistry, English Literature, Physics, Physical Education, Psychology and Mathematics.
Chris Seal, Tanglin's Head of Senior School, said: "We are very proud of our students' world class success. Their results show their resilience, discipline, and hard work. My heartiest congratulations to them, and also to the faculty staff and parents for their dedication and unwavering support."
PEARSON EXCELLENCE AWARDS
In addition to the awards for highest mark, 138 Pearson Excellence Awards were given to Tanglin's students in recognition of their excellent results across multiple subjects at the 2022 (I)GCSEs or A-Level examinations.
Pearson is the UK's largest awarding body offering academic and vocational qualifications in schools, colleges, and workplaces in the UK and abroad.
LATEST SET OF EXAM RESULTS
Tanglin achieved its best-ever set of (I)GCSE results in 2022; of all grades achieved, 68% of Tanglin students achieved A* and 85% scored A* to A, more than twice the percentage in England.
In August 2022, the school announced that the A-Level cohort achieved 100% pass rate. An exceptional 40% of all grades were an A*, compared to 14.6% in England. At Tanglin, 69% of all grades were an A* or A, compared to 36.4% in England and 58% in independent schools in England.
Tanglin is the only international school in Singapore to offer both A-level and the IB Diploma in Sixth Form, all of Tanglin's Sixth Formers study a programme that is tailored to them. Students' examination results consistently surpass Singapore and global averages, with around 99% of graduates receiving their first or second choice university, which are amongst the best in the world.