Take a short business course and get your future career off to a flying start!
Posted on 3rd Jul 2019 in University Study, Germany, Switzerland, Spain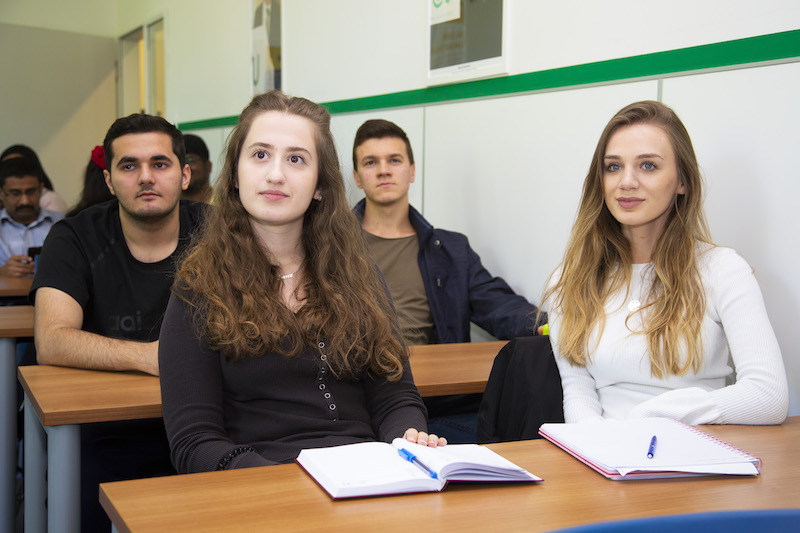 If you want to find out if business is for you or perhaps even give yourself a head start before you begin your degree, then why not take a short introduction to business course? It will give you a through grounding in all the essential skills required for a career in a wide array of fields, whether you're dreaming of founding your own startup or want to work in a big multinational.
If you're a high school or university student with a yearning to study business, or perhaps a graduate or young professional who wants to change direction, there's no better way to get an insight into the discipline than to take a short course.
EU Business School (EU), a high-ranking and professionally accredited business school with almost half a century of experience, offers a carefully tailored two-week Business course at its Winter School in Munich. Taught entirely in English, the international language of business, it provides a fundamental understanding of key business disciplines and soft skills. This course is also an excellent option for students who are considering a degree in business but haven't yet made up their minds, as well as young professionals who want to enhance their career prospects.
EU offers a range of bachelor's programs in its campuses across Europe, including Barcelona, Geneva, Montreux and Munich and it also offers an Online campus for those who opt for distance learning. These programs combine a thorough understanding of business fundamentals with a specialization in the most highly sought-after professional disciplines, including communication and public relations; leisure and tourism management; international relations; sports management; digital business, design and innovation, international business, marketing, finance, enterprise, and human resources management.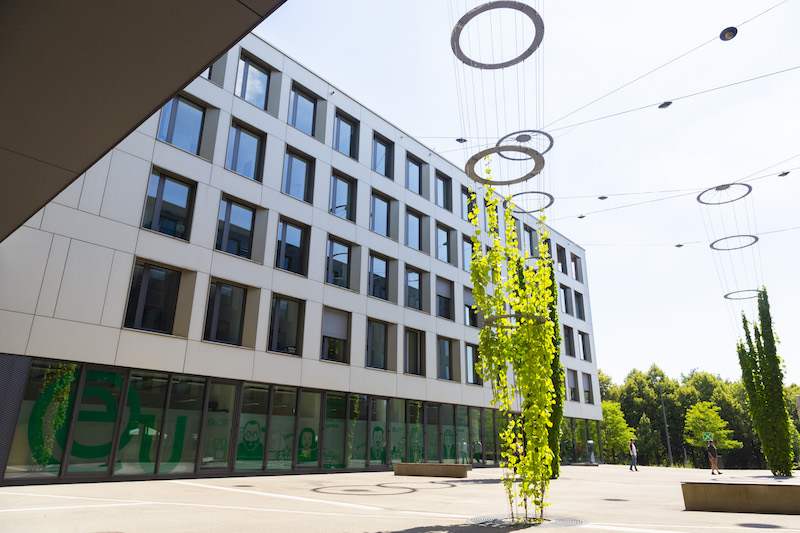 Additionally, at EU Business School, you won't just acquire the essential hard and soft skills to make you stand out from the crowd: you will get real, hands-on business experience thanks to the emphasis on experiential learning. Classroom coursework is complemented by company visits to the headquarters of world-renowned businesses and organizations such as BMW and the UN, and superb conferences featuring speakers from the top echelons of the international business world, including Jim Snabe of Siemens and Maersk, will ensure you are right at the forefront of new business trends.
Apart from providing a comprehensive, high-quality education, EU Business School also prides itself on its diversity, which has been recognized by QS Stars and América Economía among other prestigious ranking organizations. The faculty and student body represent more than 100 nationalities from across the globe, who speak an average of three languages. Students are encouraged to take part in intercampus exchanges at any of their four European campuses, or even study further afield through an exchange with one of EU's many partner institutions around the world. This multicultural and diverse environment is a fantastic preparation for careers in the rapidly globalizing business world, in which cultural awareness, adaptability and excellent communication skills are highly valued.
So, if you think you have a future as an entrepreneur, want to transform a family business or can picture yourself leading a big project at a major corporation, join EU Business School today. Get your career off to a flying start with the intensive, two-week Business Winter School or plunge right in with a bachelor's degree in business disciplines.
Find out more about EU Business School's programs, at euruni.edu