Sommet Education and Globeducate partner to inspire new generations in Hospitality sector higher education and careers
Posted on 12th May 2023 in School News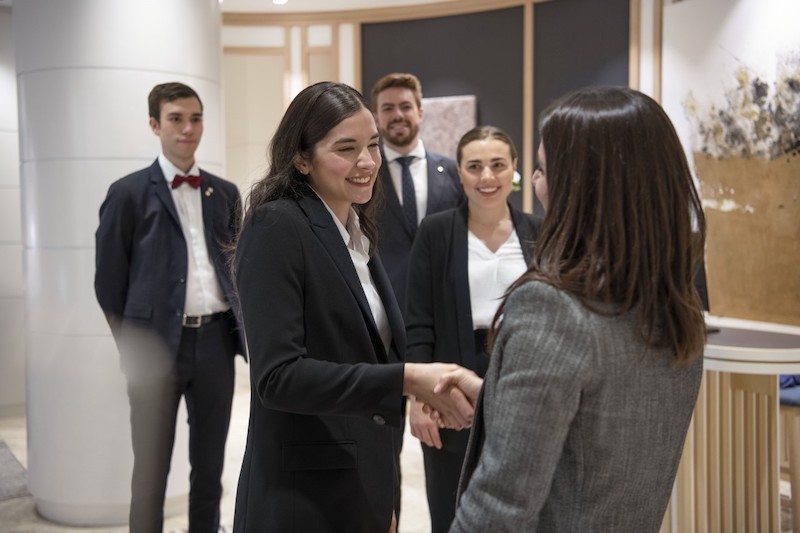 The leading worldwide hospitality education network encompassing the prestigious management schools of Glion Institute of Higher Education and Les Roches International School of Hotel Management joins forces with Globeducate, one of the world's leading K12 education groups with 55+ premium bilingual and international schools in 10 countries, educating 31,000 students. The partnership aims at introducing high school students to the world of hospitality, by both iconic Sommet Education hospitality business schools.
Glion and Les Roches will inspire the next generation of Globeducate students and support them to discover hospitality and the experience economy. During their senior years at school, students will have access to presentations, masterclasses and interactive discovery workshops that will give them exciting career taster experiences in a wide range of sectors such as: Hotel Development; Events Management; Luxury and Customer Experience; Digital Marketing; and Sustainability amongst others.
The collaboration aligns with Globeducate's key principles of educational excellence, developing skills and competencies, building character, and nurturing global perspectives, which are the foundation for preparing students for success within the global community. This unique partnership will create opportunities for students to develop skills and abilities beyond the purely academic.
Across Globeducate schools university counselling is a key part of the learning experience and students at the end of their secondary education will be able to take advantage of exclusive access to all programmes offered by these two elite higher education institutions located in Switzerland, Spain and the UK.
The Bachelor of Business Administration in Hospitality Management programme will be offered with special tuition and access for Globeducate students; this new step strengthens the relationship between these two leading education groups. A successful partnership between Sommet Education's École Ducasse has inspired further collaborations - all designed to inspire and enable young learners.
Beatriz Catto, Vice-President, Undergraduate Recruitment, is proud to confirm the partnership: "I'm thrilled to announce that Globeducate will be partnering with Glion and Les Roches to inspire a new generation to learn about the exciting world of the hospitality and services sector. Following the recent success of the collaboration with École Ducasse, we will now foster opportunities for students to experience a wide range of international leadership careers across many sectors including hotels, travel and tourism, luxury, sports, events management, entertainment, finance, and real estate. Our admissions and academic team is looking forward to visiting Globeducate campuses to run masterclasses, workshops and presentations for high school students exploring future career opportunities and to support the development of their soft skills through real life exercises."
Paddy Jansen, COO Globeducate, commented: "Globeducate's partnership with Glion Institute of Higher Education and Les Roches will give Globeducate students from around the world the opportunity to discover career opportunities in hospitality, exposing them to a future that may match their passions and interests, as well as keeping options open for university destinations. Based in Spain and Switzerland, these institutions are leading international business schools and offer Bachelor's degrees, graduate programmes and professional development programmes that focus on luxury business education with a 60-year history of experience to draw on. As organisations that focus on innovation, authenticity and sustainability, they are a natural partner for Globeducate."