Seminars to help parents plan for their child's education
Posted on 19th Jan 2018 in School News, Hong Kong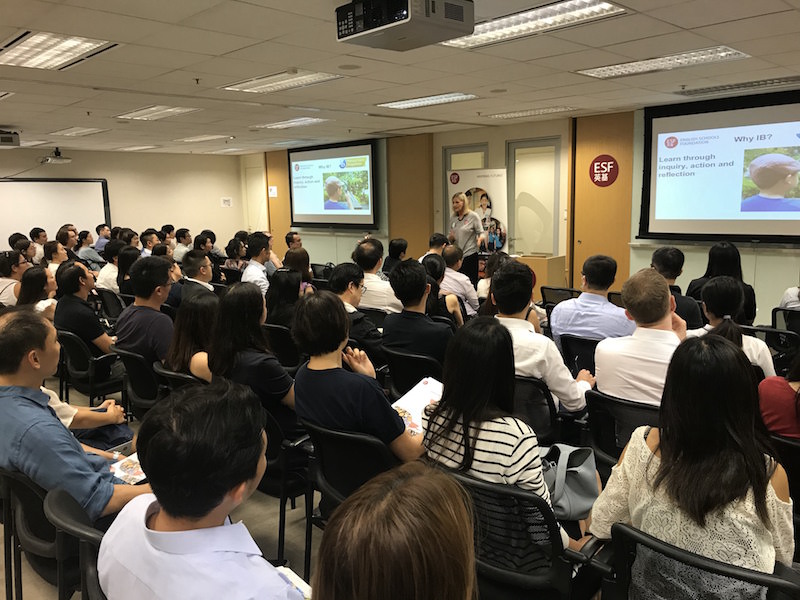 As the largest international school organisation with 22 schools in Hong Kong, the English Schools Foundation (ESF) provides world-class education for over 17,700 students aged 3 to 19. To help parents better understand the philosophy of education and different curricula across ESF schools, a series of information seminars will be held.
For parents with very young children, the seminars on "An education worth having at the kindergarten and primary stages" best suit their needs. Derek Pinchbeck, ESF Learning and Teaching Adviser (Early Years and Primary), and Christopher Coyle, Principal of ESF Wu Kai Sha International Kindergarten, will walk parents through learning at ESF kindergarten and primary school level. They will explain what the International Baccalaureate Primary Years Programme (IBPYP) is about and how it is implemented in schools.
For parents looking at secondary education options, they should attend the seminars on "How personalised learning in ESF secondary schools paves the way to success". ESF Learning and Teaching Advisers, Kirsty de Wilde (Secondary) and Stewart Redden (Post-16), will explain how a personalised approach to learning can help maximise opportunities for students to pursue higher education and future career opportunities. They will talk about the IGCSE, IB Diploma and Applied Learning programmes.
In all seminars, ESF Admissions Manager Julie Wong will talk about the admissions criteria and procedures.
Details of the seminars are as follows.
ESF Information Seminars:
An education worth having at the kindergarten and primary stages
Session 1: Tuesday, 6 February 2018, 6pm – 7pm
Session 2: Tuesday, 13 March 2018, 6:30pm – 7:30pm
Session 3: Wednesday, 16 May 2018, 6pm – 7pm
Venue:ESF Centre, 25/F, 1063 King's Road, Quarry Bay, Hong Kong
How personalised learning in ESF secondary schools paves the way to success
Session 1: Monday, 29 January 2018, 6pm – 7pm
Session 2: Wednesday, 14 March 2018, 6pm – 7pm
Session 3: Wednesday, 9 May 2018, 6pm – 7pm
Venue:ESF Centre, 25/F, 1063 King's Road, Quarry Bay, Hong Kong
*All seminars are FREE OF CHARGE. Everyone is welcome. Interested parties please register at www.esf.edu.hk/parent-seminars/