Report and video: Jerudong International School students get inspiring lessons from Bruneian star Wu Chun
Posted on 11th Dec 2017 in School News, Brunei Darussalam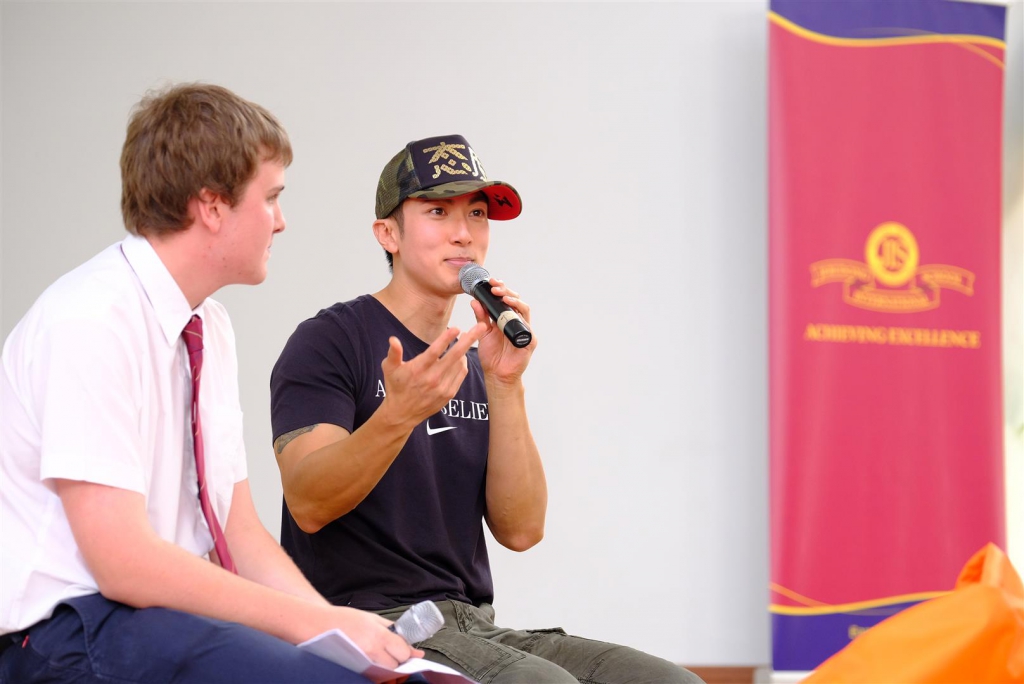 Lucky students at Brunei's Jerudong International School (JIS) were delivered an inspiring lesson by Bruneian actor, singer and model, Wu Chun.
He has two children currently attending JIS, hosted a lunchtime lecture and Q&A session on Wednesday November 29 at the JIS Lecture Theatre.
While Wu Chun initially found fame as a member of the wildly successful Taiwanese Mandopop act Fahrenheit, through his numerous starring acting roles in the likes of Hanakimi My Other Home and Martial Universe, that saw him grace the cover of Esquire, GQ, and Men's Health, it is his positive life attitude that was the focus of the session.
A hugely successful entrepreneur, Wu Chun shared some of the business secrets that have helped him along the way to owning some of Brunei's most prosperous companies, including artisan bakery Bake Culture, creative healthy cafe The Energy Kitchen, Brunei's largest health club Fitness Zone, salon to the stars WoMen Hair Salon and his most recent restaurant opening which serves authentic local delicacies, Roti Culture.
"Business has to be meaningful," he told the eager audience, who waited on his every word. "Business has to be your passion, something that you really like. Being an entrepreneur is not easy – you have to work long hours, you have to be hands-on and you have to motivate a team to perform well. Being a good leader is very important."
"I don't know everything, but in my experience in business, I've learnt and want to share that you need to have the right kind of attitude," he said. "You have to commit to your dream. When you start a business it is your dream, it's your baby, but if you give it your full commitment then it can grow into something amazing because miracles do happen if you truly believe in it."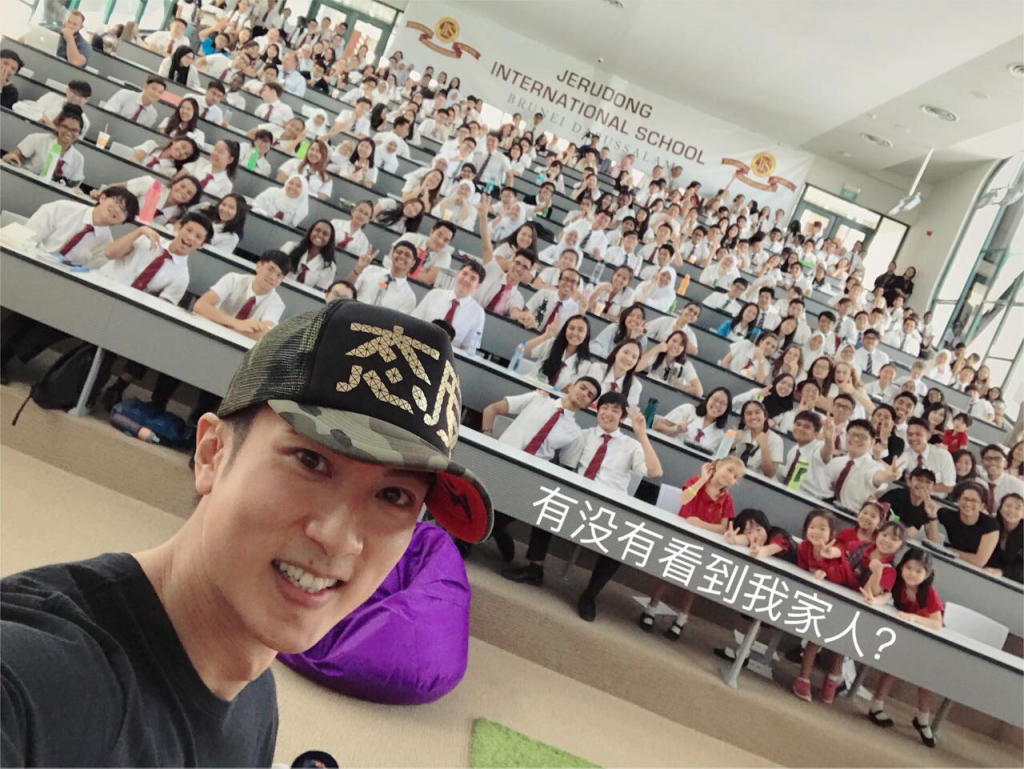 The lecture was the latest in the regular 'Lunchtime Lecture" series at JIS where students can bring their lunch and listen to a talk on a wide variety of subjects. Wu Chun added some serious star power to the already excellent Business and Economics courses on offer at JIS as part of the broad IGCSE, A Level and IB Diploma curricula.
Another important point Wu Chun was keen to focus on was charity. "Some people think going clubbing is very cool," the entrepreneur said, "but I want to tell you that helping people, doing charity work, is even cooler." An ambassador for a whole raft of charities including Brunei Anti Narcotic Drug Association, the star has done everything from goodwill concerts to raise money for children and athletes with special needs, to twice yearly blood donation campaigns and even a 10-hour road trip from Qinghai to deliver much-needed medical supplies to small villages in China.
It's a concept that will no doubt resonate with the students at JIS, who are educated with a strong philosophy of giving, and contribute to the school's support of a number of charities, not least with the innovative Polio Points system, which sees good behaviour rewarded with donations to charitable causes. "Polio Points are really meaningful and very encouraging for students to prove themselves," Wu Chun said of the scheme. "It's programmes like this that make JIS what it is. The school is more about building personality than focusing only on results. They want to make learning fun and such an encouraging culture is definitely the right direction for the students."
And amid all the talk of showbiz and entrepreneurialism, Wu Chun was keen to point out that, for him, there really is no substitute for good old-fashioned family values. With his family joining the JIS students in the audience he finished his lecture by saying, "The thing I am proudest of in the world is being a father, that is something that money can't buy."
Wu Chun has just finished a popular TV reality show 'Daddy, where are you going?' with online viewers of 4 billion in China. He also recently received the prestigious 2017 Netease Most Influential Artiste Award in China.
JIS made a short video of Wu Chun's visit, which can be seen below: