Read winning entries in 2017 COBIS Poetry Competition
Posted on 7th Jul 2017 in International Students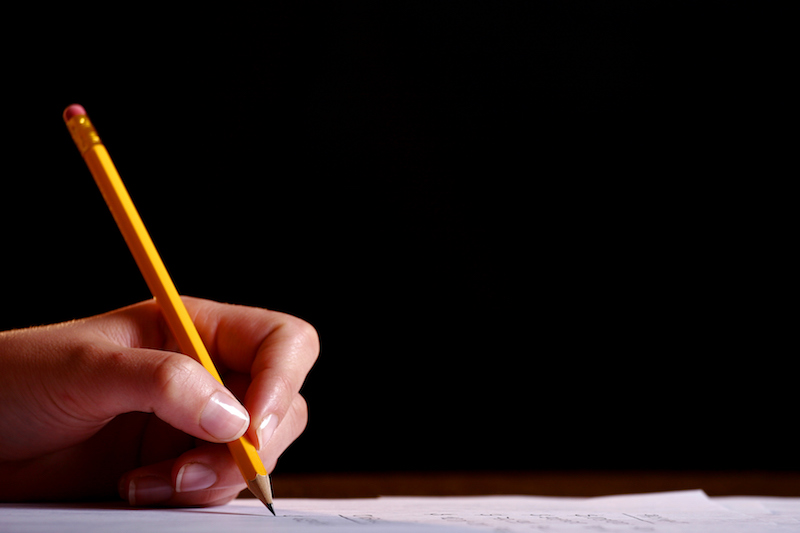 The COBIS 2017 Student Poetry Competition had the theme of 'My Country; How I See It'.
Students were invited to write a poem on a country they identify with and their perspective on it.
Schools could submit three entries in each category so many schools ran an internal competition and submitted the winning three entries to the COBIS competition. There were 288 entries from 73 schools in total, giving the judges a very tough time!
John Catt Educational is proud to have sponsored the competition and to publish the winning entries, both in World Student magazine and now online. They are listed below:
CATEGORY A – AGE 10 AND UNDER
1st: Imogen O'Connor – Jumeirah Primary School
Distant now, but close to me
Through the lens of my memory I see
emerging buds of fragile flowers
in fields surrounding tall church towers.
A carpet of dazzling blossoms look up,
bold daffodils and the shy buttercup.
Spring has come to English places,
bringing warmth to familiar faces.
Distant now, but close to me.
Through the lens of my memory I see
warm beach days filled with endless wonder,
picnics abandoned, sound of incoming thunder.
Rolling down hills to pass the time,
ice creams, cream teas, chilled glasses of wine.
Summer has come to English shores,
tempting families to venture outdoors.
Distant now, but close to me.
Through the lens of my memory I see
leaves falling off trees, naked and cold,
A blanket of warm colours, woods standing bold.
Evening now darker, shadows drawing in,
bonfires light the way for winter to begin.
Autumn has come to English skies
A last blaze of warmth enjoyed as it dies.
Distant now, but close to me.
Through the lens of my memory I see
choirs and carols and last minute shopping,
blankets of white with snowflakes still dropping.
Hats, scarves and gloves to wrap up tight,
there's a storm coming in, it is freezing tonight.
Winter has come to English hearts,
Time for celebration as the old year departs.
Distant now, but close to me.
2nd: Jason Oghenefejiro Egoh – Start-Rite School
Nigeria: My Beloved Country
I see a Nigeria clothed in white linen,
Her skin glitters and glows like the wren.
Her lips brightened the earth of its darkness,
Unity, love and progress uphold her brightness.
She dances among the nations of the world joyfully
In a spirited atmosphere of goodness.
I see a spotless maiden with a pure mind,
Who stood with an undiluted smile that stays peacefully
Among the brethren who see enmity as foul wind.
I see an undefiled vegetable springing up
From the west coast of Africa among dwarfs territories.
She is a cute singing bird with a songful mouth.
Behold, Nigeria is working like beauties
In the eyes of born-beholders smiles,
Working like the brightest midnight-born moonlight.
When she walks past the trees
On the splendid golden streets,
They all waved in admiration of her beauty.
For she harbours no corruption in her humble heart;
No pothole skins like others who walk afar off.
She is an African woman with splendour.
Her beauty is natural with original flavour.
Though she may look a little weak today,
I see her blossoming like a flagrant flower on a bright day.
3rd: Thomas Uchiumi-Jones – The British School in Tokyo
Oh How I Long to Be There…
The silvery lake glimmered in the winter sun,
Trotting along the grassy path having so much fun,
In the distance but not so far away
We see the magnificent Fuji over the bay.
Oh how I long to be there with my mum and dad,
Oh how I long to be there, moving away is too sad.
The slippery ice shining in the morning sun,
Skating around the obstacles, my happiness has gone up a ton
In the distance a long long way, I see my mum skating away.
Oh how I long to be there with my mum and dad,
Oh how I long to be there, moving away is too sad.
The glittery stones shimmering in the afternoon sun
Making them glow and choosing my favorite one,
Looking at all these crystals today makes me want to stay.
Oh how I long to be there with my mum and dad,
Oh how I long to be there, moving away is too sad.
CATEGORY B – AGE 11 TO 14
1st: Zachary How – The British School of Brussels

Land of The Bauhinia
Skyscrapers cut the sky, as the market sellers
cut their day's catch.
I hear the cries of the city
in all its glistening glory.
Offices, Banks, Shops, Restaurants.
Apartments and airplanes, mansions and mountains.
All this, an arcadia to the elementary tourist.
There is another side of my city.
Crime and grime, heists and fights.
Nothing is paradise behind the face of this city
Neon signs and velvet curtains.
A veneer of respectable.
But behind the bars, and in the alley ways.
The dollar changes hands.
Soak in the sights.
Ride the tram, catch the ferry, see the Buddha.
Buy your bargains, a touch of chinois
The latest iPhone, gold Lexus' and ladies who lunch.
But leave the malls, and take the back streets
Street side barbers, woven baskets smelly fish stalls
Sit cheek to cheek with shiny new eateries
The latest fusion, a new Eurasian.
2nd: Maia Troconis – British International School of Stockholm
Two hearts or two halves? (Venezuelan and Swedish)
How can one live with only half a body?
Half a mind, half a heart?
Half right here, creating memories, creating bonds
Half halfway across the world, remembering memories, remembering bonds
Mourning
So I wake up, from troubled dreams
An unanswered question in my mind
Like a stabbing knife, breaking my heart in two
Where is that place where I belong?
Outside, in the darkness, crickets chirping, toads cackling
The silence of the birds, waiting for the crack of dawn
When all the world explodes into colour
To erupt into song
I can feel the warm sun wrapping its arms around me
I can swim and bathe in pure blue, an endless canvas
Speckled with waving algae, shiny pebbles, coloured fish
The warm waters of my Caribbean sea
I can breathe the humid air of the tropical rainforest
I can hear the torrent of falling water
Coming down from the mountains
Where the Angels Falls are born
But I can also hear the howling of dogs
in the cold winter night
Smoothly pulling my sled over the soft clouds of heaven
to amaze me with the Northern Lights
I can listen to the silence of the evergreen forest
Covered in snow and frost
I can feel the mild wind that greets my cheeks
And the snowflakes that cloud my eyes
I can feel the softness of the reindeer skin
I can find delight in a blueberry pie
The rush of happiness, my heart jumps in joy,
As I plunge into the cold Baltic sea
This is when I understand
There are two countries, two skies, two loves,
Two places to know, to feel, to grow,
Two countries to respect, two cultures to embrace
One heart that breaks in two with love
Two countries deep in my heart
Two countries in which I rejoice
3rd: Laranya Pawer – The International School of Moscow
Boundless arcs of opalescent skies, are braided with argent gems,
Rippling oceans hemmed with ivory-white crests, soothe the emollient sand,
Pale as wax roses, are motionless watermelon-pink stars on thin and delicate stems,
A smoke-grey wolf, napped under the dappled shade of an ancient oak, looking grand,
Gold and blue fairies flittered around the place, black eyes scanning every inch for soft nest padding,
Snakes as green as foliage, slithered soundlessly through the layers of littered lime fronds,
Feline-like eyes observe every thing from an almost human face, with long hair drifting in the pond like grass, equally green and fine, but layered with water bubble cladding,
Moody fire-elves flickered, sometimes in one place then nowhere to be seen, singeing oleanders and destroying deceiving bonds,
And in the middle stands a tree, a tree which has been growing for centuries, a cherry blossom of new beginnings:
This my place, this is my home; Satella's Sakura
The latest fusion, a new Eurasian.
CATEGORY C – AGE 15 TO 19
1st: Jessica Davies – The British School of Brussels

If I honestly tell you about my country
The first things that come into mind
Are the identical faces and identical clothes
Individuality closely confined.
Girls my age are duplicates
Under pressure to conform
Lacking the confidence to be different
Too hard to break out of the norm.
One Snapchat of the perfect life
Displayed for all to see
Invoking envy, incompleteness and spite
But what is the reality?
2nd: Lamees Abu Saad – International Community School, Amman
2017
and I question my reality
I question my faith
I question my nationality
because I remember growing up in a place
where we sang;
2017
and I still wonder where my roots came from
spreading from Palestine, Syria and
I question whether we are separated
of if we're actually one?
controlled by the world
but why does the world
actually control us?
I came from a place
where orange trees used to grow
during the cool spring days
but now we are left with the Arab spring,
and all that's left growing is the road
to our separate ways,
yet people are left blind,
and when they are allowed to see,
they are given glasses that are blurred
with mediocrity…
2017
and I am still bathing in mockery,
as I have lost my tag,
the tag that determined my birth,
my name and nationality,
I wonder when I will free myself
from this misery
and find that which determines
MY identity…
2017
and I have seen more deaths
than death itself has ever seen,
so would I call a 'slaughter-house'
my country?
2017
and my mother tongue
demands to speak for me,
she speaks with pride
on behalf of all the middle eastern countries,
she screams;
3rd: Ivetta Malyshko – The International School of Moscow
Civic cemetery
Through the ash walls, frosted towers
The concrete kingdom calls upon.
With weeping rising to the heavens
And dropping scavenger-like hale.
The hearts of brass in roaring monsters
Assailing dusted roads that lead nowhere.
Brutal engines will exhale the haunting moan
through rusty throats into the hoar.
Lines and parallels of lamp posts,
Hanging low with weighty sorrow
Before the clouds drift across
the sunless sky dipped in tomorrow.
Silver threads of woven cords
Shocking the terrain towers.
Veining, hovering the mirror-ground magnified
behind sweaty glass, translating calibrating madness into groan.
And dark perfume will dangle there.
Gassing in between the leather coats
Lingering to grimaced coal faces
In suffocating smoky spheres and petrol stations.
Hierarchy of status
Dashed with the effortless hours of terrors and labor
Vice the harmonically comfortably lit spectators of chaos tabor
Of riots lead by cold metal traitors.
Deprived from light that lures the blind
Empty minds drowning down in dirt and molds.
Under distorted undergrounds
Where tunnels spread and light has no chances.
So lays the city hung in riches
Which hungers dreams that levitated,
Portrayed to bone-chill nightmares.
Impaled, peaked through patches, stitches.