Parent seminars to find out more about ESF Island School
Posted on 8th Jan 2018 in School News, Hong Kong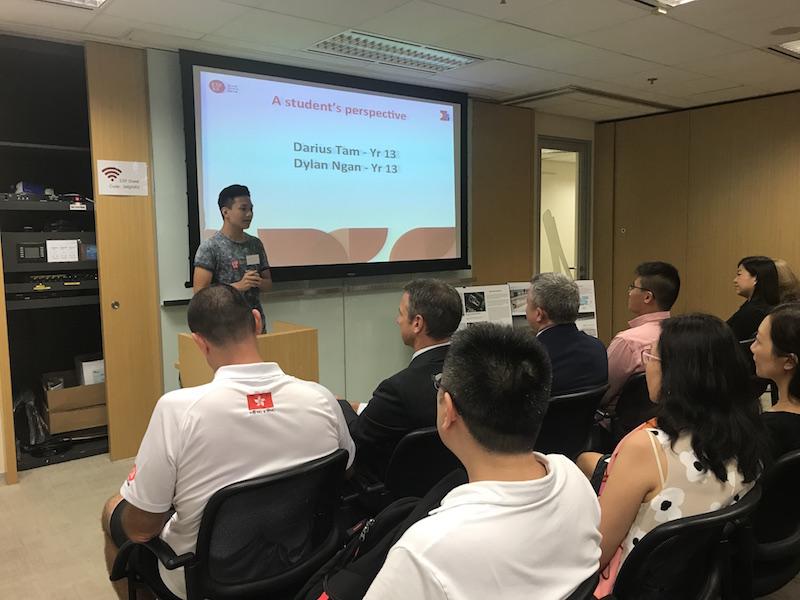 Opened in 1967, ESF Island School is one of the founding schools of the English Schools Foundation. The school has a very distinctive approach to teaching and learning which has generated outstanding success over the decades. Its focus is on igniting a passion for learning in every student, to encourage students to become resourceful, adaptable and confident learners.
The 50-year-old ESF Island School is currently undergoing a major redevelopment. While the site on Borrett Road is being redeveloped, the school has moved to two temporary school sites in Sha Tin starting from this year.
The school is now open to applications from secondary-aged students to join in the 2017/18 and 2018/19 academic years. To help prospective parents better understand Island School's curriculum and educational philosophy, two seminars will be held on Tuesday, 23 January 2018 and Thursday, 1 March 2018, at one of its temporary campuses in Sha Tin Wai.
During the seminars, Stephen Loggie, Principal of ESF Island School, will shed light on the latest redevelopment plan, as well as ESF's curriculum and educational philosophy. ESF Admissions Manager Julie Wong will talk about the admissions criteria and procedures.
Details of the two seminars are as follows.
ESF Information Seminars:
 A Focus on ESF Island School: Bring Out The Best in Students Through Personalised Learning
Dates
Session 1: Tuesday, 23 January 2018

Session 2: Thursday, 1 March 2018
Time: 6pm – 7pm
Venue: ESF Island School (Sha Tin Wai Temporary Campus) 
Pok Hong Estate, Sha Tin, New Territories
 (MTR Sha Tin Wai Station Exit B)
Enquiries: info@esfcentre.edu.hk
*Everyone is welcome. For interested parties, please register at http://www.esf.edu.hk/parent-seminars/
About the English Schools Foundation

The English Schools Foundation (ESF) is the largest provider of English-medium international education in Hong Kong. Our 22 schools and comprehensive programme of extra-curricular activities bring out the best in every student through a personalised approach to learning and by inspiring curious minds.
Our strategic intent is to be the key driver of best practice in teaching and learning. Our model of education is on the cutting-edge of global innovation producing excellent outcomes for our students.
There are 17,770 students from 75 different nationalities in ESF schools, PIS and kindergartens. About 70% of our students have parents who are permanent residents of Hong Kong.
You can read more information about ESF schools on this website.