Nueroscience applied to Infant Education at Agora International School Madrid
Posted on 16th Dec 2020 in School News, Early Years, Spain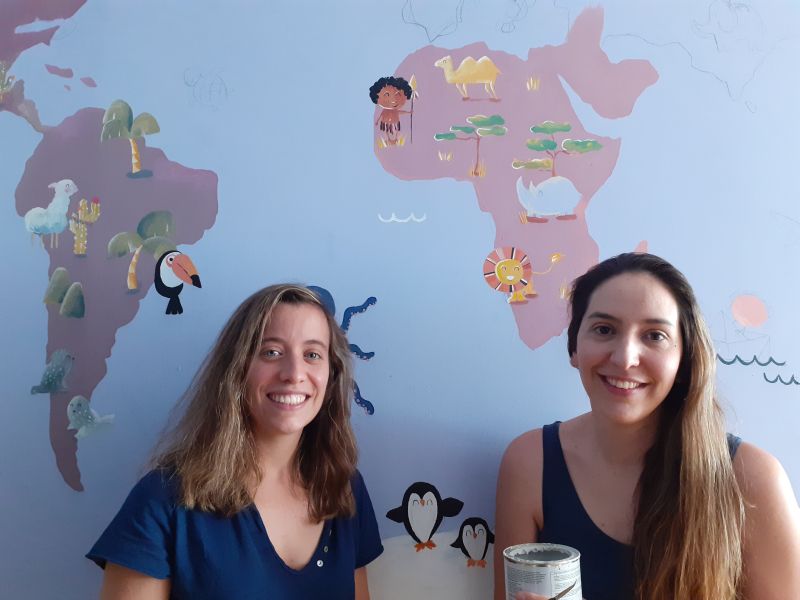 At Agora international School Madrid, we have embraced this term with even more enthusiasm than usual, having come out the other side from one of the most complex final terms in many years of teaching last year.
As a community we collectively gathered a lot of valuable experience and learning through living, working, teaching and most importantly learning, during lockdown. Crucially we saw how our children face adversity like champions and how well they adapt to the challenges of learning remotely.
We have been surprised by their determination, optimism and their resilience in the face of managing education technology to satisfy their innate eagerness for active learning. However, as a school, we have also had our convictions reaffirmed that the development of emotional intelligence and the centrality of neuroscience in this process plays a huge part in developing the whole child.
That is why, for this new school year, we decided to give a decorative overhaul to the spaces in which our children learn. Our aim is to reignite and stimulate the children's imaginations, their creativity and, in line with recent research in neuroscience, to pay special attention to the different moments of brain development in young children.
Seeing the fundamental principles of neurodevelopment as an active process that occurs through the exchange of experiences with the environment which in turn generate the development of the nervous system and brain functions, we have created spaces that encourage learning through positive experiences in warm, loving and stimulating learning spaces.
Cognitive, motor and sensory stimulation can be optimally explored with children between the ages of 1 and 5 and that is where we are placing our emphasis. We are giving our children the scope to develop their own sense of creativity, their own imaginations and we aim to guide them on the journey towards the essential development of their emotional intelligence.
As such our learning spaces inspire playful exploration in secure environments where relationships are built on trust, cooperation and respect.
We have also integrated some of the principles and practices behind well-known infant education methodologies such as Waldorf, Montessori, Reggio Emilia as well as some more traditional methods to what we now believe to be an exceptional Infant Educational project at our school.
The atmosphere in the children's classrooms is based on pure fantasy, a space where children can immerse themselves in experimentation and sensory stimulation. For the three-year-old group, the chosen setting is Animals; a jungle where animals and nature work together in cooperation, giving us plenty of scope to work on developing a sense of values with the children. The World and Cultural Understanding is the environment in which our four year olds grow, focusing on pillars of integration and respect. In order to prepare for the next stage of primary school, the five year old students learn and explore in spaces inspired by The City, putting into practice all that they will have learned to date and building on this with teamwork dynamics and social skills.
Already we have begun to see our children asserting their confidence, social skills and sense of fairness in themselves, in the management of their own emotions as well as in how they react to those of their classmates and teachers.
Just as the architecture in which we operate as humans shapes us and how we behave towards ourselves and towards others, this is also true of the environments in which children learn. We are preparing our children to face the unexpected, for the yet to come and giving them the support and scope which they need to shape the world.