New school promises fresh opportunities
Posted on 10th Sep 2018 in School News, Ireland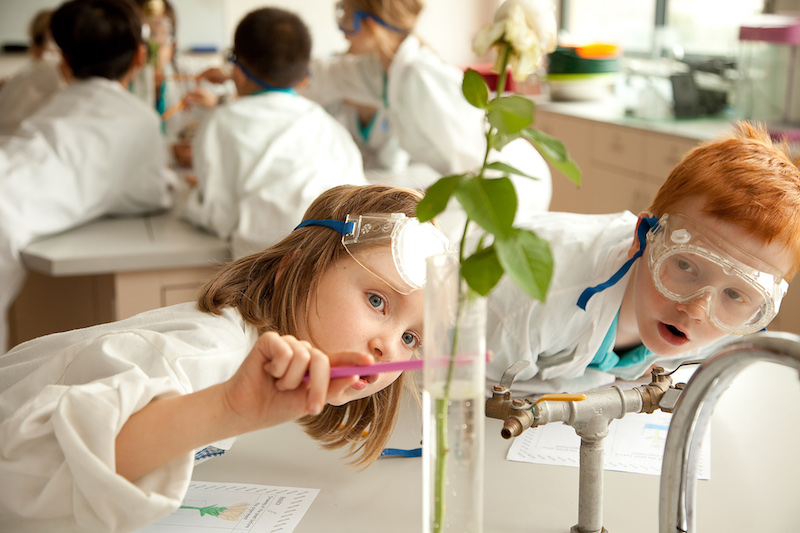 Nord Anglia Education opens a new campus in Dublin, Ireland, for the new academic year...

September 2018 marks the opening of Nord Anglia International School, Dublin, Ireland's first through International Baccalaureate (IB) School. There is great excitement in Ireland and internationally on the benefits of having an international school with the IB curriculum, which is taught in many international schools around the world. This allows for families to easily relocate to other countries while their children's education can continue uninterrupted. Students aged 3 to 18 years old will benefit from a commitment to contemporary and personalised learning, outstanding teachers from around the world and global opportunities with Nord Anglia Education.
Nord Anglia's curriculum has been developed, to benefit students, in collaboration with Massachusetts Institute of Technology (MIT), Kings College London, UNICEF - the leading advocate for children's rights, and The Julliard School of performing arts in New York. These collaborations with world-leading institutions offer real-world experiences to students. Nord Anglia prides itself on its personalised approach to learning and 'be ambitious' philosophy, which creates a world-class education, equipping students with the academic success, key skills and global mind-set to thrive in the 21st century.
Nord Anglia Education is the world's leading international schools organisation and educates over 50,000 students across 55 schools in 25 countries globally and this number is growing every day. The international schools are located across China, Europe, the Middle East, Southeast Asia and the Americas. One in three Nord Anglia school leavers progress to the top 100 universities in the world.
Nord Anglia International School, Dublin's Founding Principal is Paul Crute, a highly respected educator with over thirty years international experience. Mr. Crute held leadership and teaching positions at prestigious schools in Europe and Africa, namely: The Royal School Armagh, one of Ireland's leading schools, where Mr. Crute was Headmaster for over 15 years; Aiglon College in Switzerland; the British International School, Cairo, Egypt; and Gordonstoun School in Scotland. Mr. Crute was appointed following an extensive search which attracted some of the finest international educators from around the world.
Speaking ahead of the new 2018/2019 Academic Year, Founding Principal, Mr. Crute, said: "The momentum is building, and Nord Anglia International School Dublin has been made feel very welcomed here in Ireland. There is a huge amount of interest in the new school and the students starting are made up of Irish students moving to our international curriculum, students of international executives, and students of expats some living and some relocating back to Ireland. Families are attracted to the IB curriculum and the team of highly experienced teachers joining us from all around the world.
"All our teachers receive extensive ongoing individual professional development through Nord Anglia University developed in conjunction with Kings College London. We put a huge emphasis into the sharing of international best practice through Nord Anglia University, which ensures that not only do our students receive a leading edge education, but all our teachers receive individual ongoing professional development to enhance learning in their classrooms. Families value this highly personalized approach to learning, particularly with our small class sizes and our unique tracking and pastoral support model. With a pupil-teacher ratio of about nine to one, every student will be nurtured to actively participate in programmes and activities inside and outside the classroom. Students will discover how to apply their learning in real life."
Nord Anglia also has a dedicated Education Team, based in Oxford, who work with schools to drive a comprehensive continuous improvement programme to ensure that each child receives the best possible education, every day. Results of family research conclude that 93% of parents of students at Nord Anglia International schools agree that the school provides a stimulating learning environment, where parents have said: "On a personal level, my child has developed to a level beyond our expectations – both academically and socially".
Mr. Crute said: "International-mindedness and respect for other world views and cultures are deeply embedded in our teaching. We aim to expose our students to a school environment without cultural boundaries which are highly transformational: which creates confidence, growth and ultimately, an enviable quality of outlook and demeanour. Our Global Campus provides unparalleled opportunity for foreign language and cultural exchanges with peers, and students from around the world including those attending the new school in Dublin. Students will regularly participate in global online debates / events and expeditions to places such as Tanzania, Switzerland, the UN and MIT. Global awareness of our global communities is hugely important as we prepare students for the jobs of the future".
The new school in Dublin is located in the leading edge Leopardstown campus, South County Dublin and will be a dynamic and vibrant environment offering first-rate music, drama, culture and sporting activities. Technology and digital integration will be an important part in enhancing learning for students.
The new classrooms are designed to enable students to explore, experiment, discover, take risks and apply their learning in different contexts. The state-of-the-art performing arts areas include an auditorium, dance studio and music rooms. Purpose-built Design Technology classrooms will house CAD Lab Studios, 3D printers, and laser printing studios. Laboratories will be fully equipped with cutting-edge technology to engage students in experimental scientific investigations. The school will offer a dedicated Early Years space, as well as extensive outdoor sports facilities, playgrounds and exploration gardens. Sports will include basket-ball, volleyball, martial arts, tennis, fencing and much more. At Nord Anglia International School Dublin, parents are also actively involved in the school community. As well hosting many events throughout the year, the school also has a Parent Café, giving families the opportunity to connect and relax.
Mr. Crute said: "We look forward to opening in September 2018. We have a top class new school, with an excellent group of highly qualified teachers, who will provide the very best of education to students. For those who are joining us from overseas, we have a longstanding track record of integrating into our communities and we will support all families who are seeking a diverse international experience within a local Irish context."