New issue of World Student magazine available now
Posted on 12th May 2016 in John Catt Publications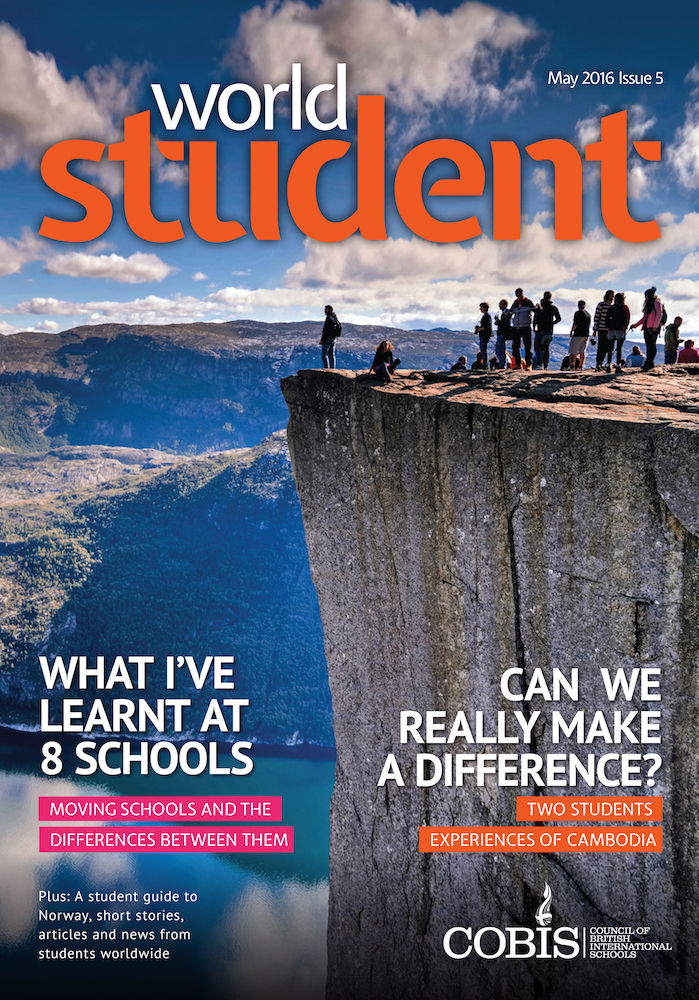 The new issue of John Catt's World Student magazine is available now, featuring a mix of articles from international students around the world.
World Student is published termly in partnership with the Council of British International Schools (COBIS). The magazine, now on Issue 5, is aimed at international school students and the articles are all written by international school students.
The magazine is also available to read online and you can download the World Student app from the Google Play store.
If any of your students would like to write for World Student, please contact us at editor@world-student.com.
COBIS schools receive four copies of the magazine and those schools with a senior department receive one copy. More copies can be ordered if you are prepared to pay the postage. Please email the editor if you'd like to be added to the mailing list.
For any advertising enquiries please contact Madeleine Anderson at manderson@johncatt.com or +44 (0)1394 389855.