New edition of Hour-Long Shakespeare released
Posted on 28th Oct 2015 in John Catt Publications Tweet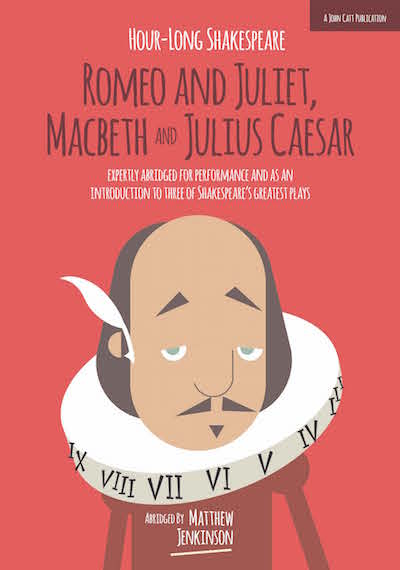 We are pleased to announce the publication of a second book in our excellent Hour-Long Shakespeare series.
Abridged specifically for all those interested in Shakespeare's plays, especially teachers and students of English and drama, these one-hour performance scripts maintain the arcs of Shakespeare's plots without compromising the integrity of his original language.
What remains are manageable performance texts and the essential elements needed for an introduction to three of Shakespeare's most popular plays.
The editor, Matthew Jenkinson, is Director of Studies at New College School in Oxford. He received his doctorate from Merton College, Oxford. He is a Fellow of the Royal Historical Society and the author of Culture and Politics at the Court of Charles II, 1660-1685, as well as many articles on history, literature and education.
Hour-Long Shakespeare: Romeo and Juliet, Macbeth and Julius Caesar is available now from John Catt Bookshop: http://www.johncattbookshop.com/hour-long-shakespeare-romeo-and-juliet-macbeth-and-julius-caesar