Myths around UK university fee status
Posted on 1st Feb 2019 in University Study, United Kingdom Tweet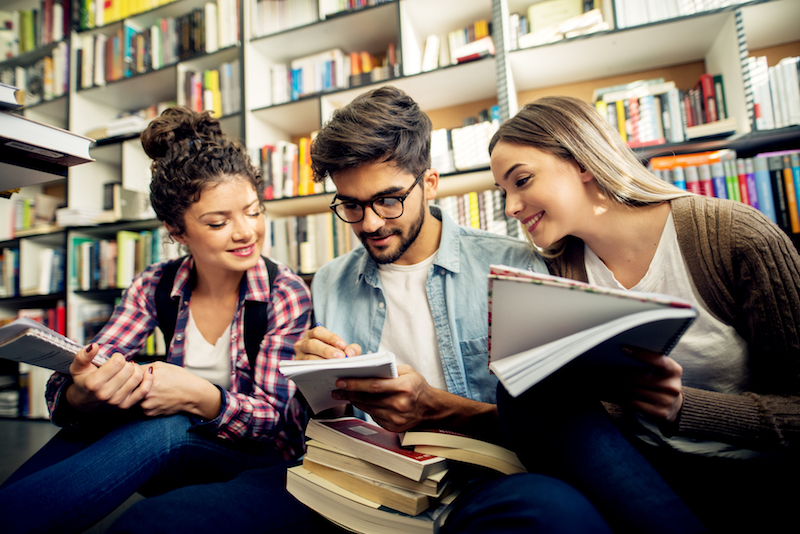 Like many UK/EU expat families, you may be surprised to receive overseas offers when your son or daughter applies to university in the UK. This is often due to several assumptions made about what entitles you to home/EU fees. Here, Kate Raison of UK Study Options spells out the most common myths around fee status to make sure you don't unwittingly lose your eligibility.
Firstly, it's important to understand that universities are part funded by the UK Government. They have to undertake due diligence in identifying students who have a right to home/EU tuition fees (and subsequently student loans). Particular scrutiny is given to students applying for costly degrees such as lab-based courses, veterinary, dentistry and medicine. Fee Status Questionnaires (FSQs) are sent to students who are based overseas and some who are based in the UK to establish which category of student they are and whether they are entitled to home/EU fees.
You have most likely noticed the difference between home/EU and overseas fees. For example, a medical degree in England will cost a home student around £46,000 but for an international student, more than £168,000 before living expenses. International students cannot apply for student loans, so you may also be looking at funding this completely yourselves. It's no surprise then that the stakes are high for making sure you get the fee status that you are eligible for.
1. Myth: a UK/EU passport is enough to entitle my son/daughter to home/EU fees.
No, this is just one of the factors for consideration. It's not enough to have a British or EU passport, you also need to show that you maintain your 'ordinary residence' in your home country by visiting as a family regularly and for long enough each year.
Asylum seekers, 'Leave to Remainers' and Refugees may also be entitled to home/EU fees.
2. Myth: being overseas on a visa means that we have to return to our home country and therefore, my son/daughter is entitled to home/EU fees.
Thousands of expat families are based overseas on a succession of visas that may be renewed every one or two years, but this doesn't mean that your son/daughter is automatically entitled to home/EU fees. Universities want to know how you maintain your connections to the UK/EU despite living overseas – do you return to the same place, as a family, for several weeks each year?
3. Myth: owning property in the UK/EU should ensure home/EU fees.
No. In actual fact, it's not necessary to own property in the UK to be eligible. However, it does help and even better if that property is kept vacant for sole family use.
4. Myth: visiting the UK for long enough each year will ensure home/EU fees.
Regular visits to the UK are important, but this alone won't secure home/EU fees. You should show that you have a single 'home base' to establish a pattern of 'ordinary residence'. This could be the home of a family member that you stay with when back in your home country, but it must be consistent – don't stay in a different place every time you return. Universities may ask for evidence of visits home before the three years prior to university – some go as far back as the student's birth.
5. Myth: Returning permanently to the UK three years prior to starting at university will ensure home/EU fees.
Families often move back for their son/daughter to attend sixth form in the UK/EU but this won't necessarily grant them home/EU fees. They must demonstrate 'ordinary residence' for (at least) the three years prior to university but their 'main purpose' of residence cannot be to receive full-time education.
Very rarely does only one of these elements entitle expat families home/EU fees. Families need to build a portfolio of evidence that demonstrates their eligibility. The above is not an exhaustive list – there are many more elements to consider such as employment contracts, universities and courses applying to, student profile etc.
It's important to prepare all your evidence well in advance of submitting the application. Although you have the right to appeal an overseas offer should you receive one, it is harder to change your fee status at this point. It's far better to be in a position where it's clear to the university that your son or daughter is a home/EU student from the start and it will save you a lot of hassle later on!
UK Study Options are experts in UK higher education and the only independent advisors on fee status.