'Moving to London to study was one of the best decisions I ever made'
Posted on 23rd Jun 2017 in International Students, United Kingdom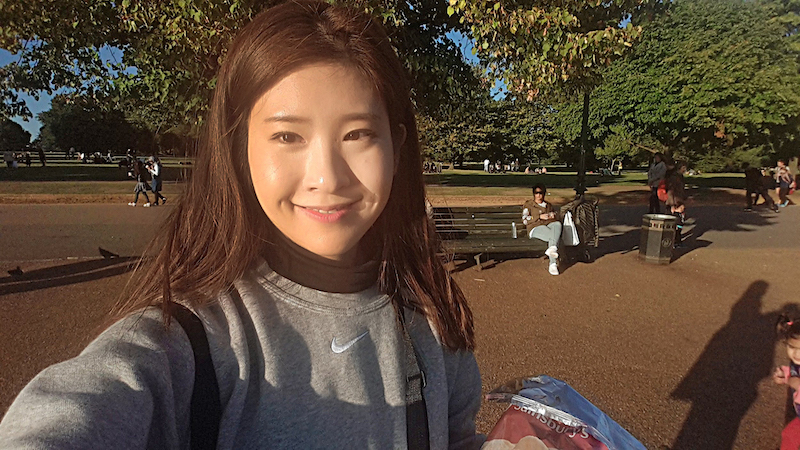 Yea Won Youn, a student at the London School of Economics, explains why she decided to make the move to the UK – and how she has never looked back.
For all my life, I've gone through transition after transition. I have lived as a contemporary nomad – constantly migrating from country to country. But even as someone familiar with the life of a wanderer, deciding to come to LSE was not the easiest decision to make. Thinking about the abrupt introduction of complete liberty had me feeling uncertain about so many things. I eventually made my decision only hours before the final deadline.
Upon making new friends in school and my hall, however, I realised that we were all in the same boat. We were all feeling equally unsure; we were all feeling equally nervous. Knowing that I was not alone dispelled any hint of anxiety. Through the departmental meetings, social nights and society welcome events organised by LSE, I easily made new friends and school was no longer a foreign place for me.
Studying economics in a world-renowned institution amongst some of the brightest and the most studious people in the world never fails to humble me. The reputation of the institution plays a part, but what makes the true difference is the people who make up the School. At LSE, the diverse group of students I study with always stun me with their clarity of thought, and the professors and teaching staff I learn from always inspire me with their unrivalled enthusiasm for the subject. For this reason, pursuing a degree here in London, and at LSE has been one of the best decisions I have ever made. Throughout secondary and high school, I always wanted to study economics at university. Being able to do so in an institution of such great quality has been an extremely gratifying experience thus far.
The opportunities for LSE students are simply unimaginable. From the regular career advice sessions to the peer-to-peer tutoring opportunities and hundreds of societies open for anyone to join, the list just never ends. Depending on what you are willing to make out of the programme, the lessons and skills you can take from the School are limitless. As soon as I settled down in my new home, I excitedly signed my first ever employment contract: I became a video blogger for LSE. Inspired by the fun I had while producing the videos for LSE, I started looking for more interests to pursue. I applied for almost everything I found intriguing – I applied to become a dog-walker, I transcribed for a software company, and I became an economics tutor as well! This all happened within my first six months here. Noting the sheer number of things that I have done apart from studying during such a short period of time exhilarates me to no end.
One of the most incredible aspects of living in London is its sheer beauty. I still struggle to comprehend the fact that I walk past Hyde Park as I make my way to the School every morning, or that I go for a casual walk to Big Ben and the London Eye for a short break from work. Weekends are filled with life as I head to the National Gallery and Tate Modern with friends to look at incredible works of art and chat over a good cup of coffee. The number of places you can visit (for free or for a discounted price most of the time) is quite unbelievable, and this is what truly completes my life here in London.
Apart from enjoying London, you also get the opportunity to travel across national borders and explore new horizons. The United Kingdom lies close to many great destinations for travellers like me – Spain, Italy, Germany, Norway and the Czech Republic are just a few examples. This might sound like a luxurious option only available to a select number of students, but this is not true. Budget airline tickets can go as cheap as £25 for a two-way trip. Save £1 every day and within a month, you can afford a ticket bound for a destination beyond the UK. Travelling really enriches the soul, and the fact that living in London allows me to do this frequently is as a huge plus point for me.
To summarise: I love life at LSE, and I absolutely love life here in the heart of London. It took me a very long time to decide on studying in the UK but looking back, I realise that I could have been braver about this decision. LSE is a huge chamber of opportunities and for an explorer like myself, there is nothing better. Because I have been in the same shoes before, I am well aware of how challenging it can be for an international student to decide on an overseas education. However, if you are willing to adapt quickly to the changes in people and environment that will soon surround you, you can be certain that this opportunity to stretch yourself is invaluable – go for it!
Yea Won Youn is a student at the London School of Economics.
This article first appeared in Issue 8 of World Student magazine. To read the current and past issues, go to www.world-student.com.