Moulding changemakers of the future
Posted on 27th Mar 2018 in School News, Singapore Tweet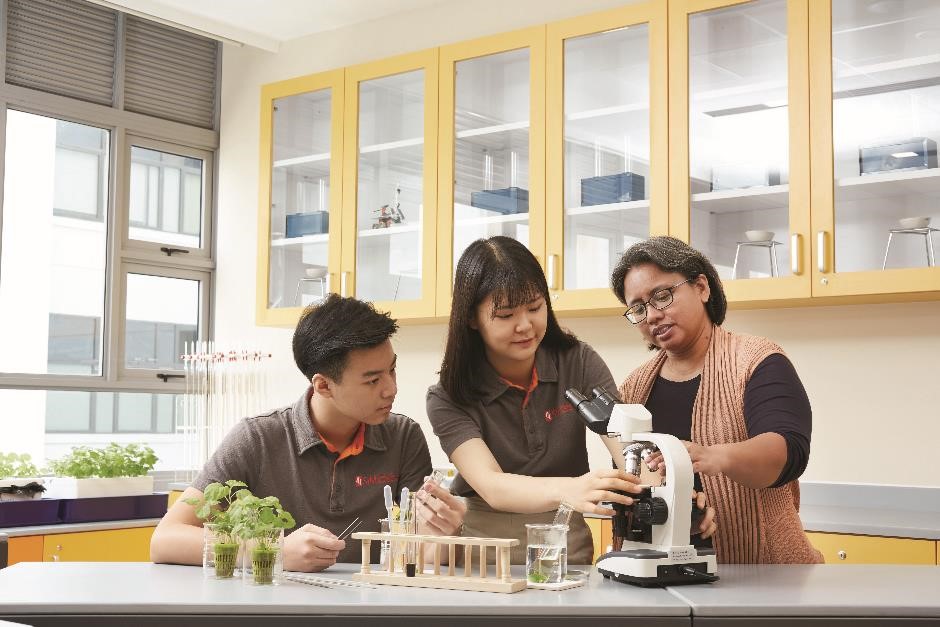 The newly established SIM International Academy in Singapore is nurturing its students to think outside the box, communicate effectively and have an enterprise mindset to make a difference in today's changing world. Sheryl Kor reports...

At SIM International Academy (SIM IA) in Singapore which offers the Cambridge IGCSE (International General Certificate of Secondary Education) and International A Level, the inaugural cohort of 49 students began their education in September last year, with students hailing from countries like China, South Korea, Indonesia, Vietnam and Myanmar.
A key benefit for SIM IA students is the option to enrol in SIM's partner universities' undergraduate programmes after completing their International A level or SIM diploma programmes.
"With the partner universities situated on-site, SIM is able to offer an immersive experience for prospective students. They will be able to sample introductory lectures and tutorials in the different disciplines offered at the partner universities before making an informed choice on their course of study," explains Mr Balamurugan Krishnasamy, Principal of SIM International Academy.
Curious Learners, Community Builders
Besides being privy to a slice of tertiary life, students at SIM IA are trained to think with a 21st century mindset. The international school aims to nurture curious learners through its STEM (Science, Technology, Engineering and Mathematics) as well as the Social Sciences curriculum.
Industry partners are invited as 'STEMaritans' to help guide and facilitate teachers with their first-hand industry experience. According to Mr John Yeo, Deputy Principal of SIM IA, this is an intentional shift to bring about a different way of acquiring disciplinary dispositions as students work alongside the experts through the learning process. "More critically, their role as practitioner mentors will heighten our students' connections to the various subject disciplines, and shape their ideas," he explains.
SIM IA's STEM programme also places emphasis on using Design Thinking as a way to help students identify new problems and generate novel solutions. "By encouraging students to explore new challenges with different creative problem solving techniques, we are able to help students become changemakers," says Mr Yeo.
For Dinawati Hermawan, 15, who is enrolled in the Year 9 programme at SIM IA, the school has opened up many new experiences in learning. "The exciting activities I've done under the STEM programme requires much creativity and analytical thinking," she enthuses. "It's not only about the ideas that we have to create, it's also about developing those ideas into real solutions that are practical and useful for everyone. For example, we are now working on a 'hugging machine' that creates warmth for everyone in our classrooms."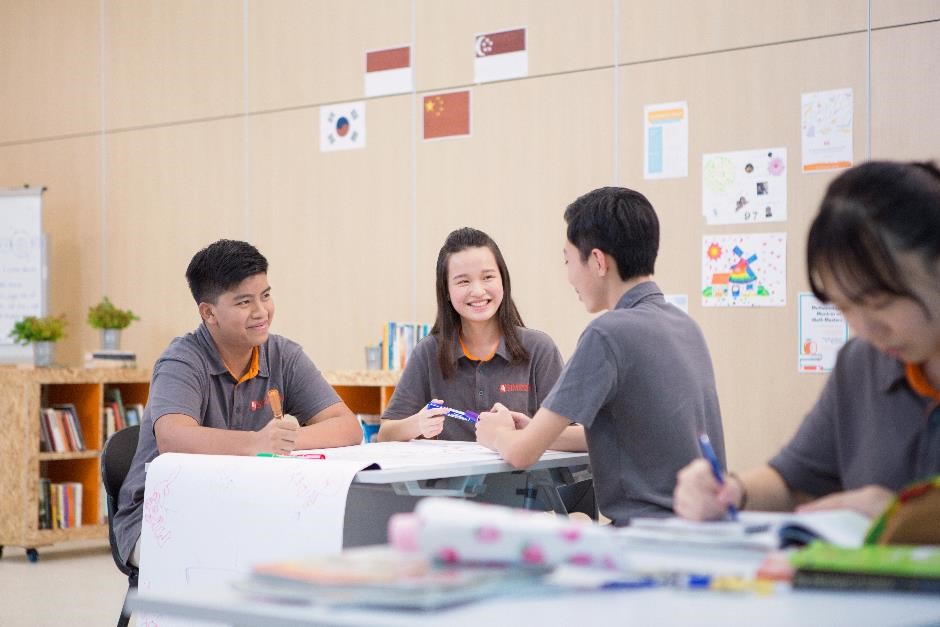 Developing Creative Leaders
At SIM IA, students are also given the opportunity to cultivate leadership roles at class, cohort and school-wide level. With its diverse student population and activities on campus, students also develop multicultural sensitivity, a global perspective and an entrepreneurial mindset with core programmes such as Global Citizenship Education and Enterprise Education.
Plans are also underway at SIM IA for active collaboration with technology partners in green engineering and robotics, as well as with overseas school partners for shared projects and internships.
Looking forward, Mr Balamurugan believes that the global workforce of the future is one that values individuals who can problem find, generate novel solutions and communicate effectively for collaborative solutions. At SIM IA, students go through a Toastmasters' Certification process delivered through the English curriculum and Gavel Club, enabling them to communicate with persuasive impact.
"Since I started studying in SIM IA, I've improved in many aspects, not only academically but in my communication skills, and my confidence has grown," attests Dinawati. "It's been a wonderful journey in SIM IA. Most of all I feel ready to step out into the real world and make a difference."
Apply now for the July 2018 intake! For more information, visit our website or email academy@sim.edu.sg.