Mathletics case study: British International School Belgrade
Posted on 7th Aug 2017 in Curriculum, Online Learning, Serbia, Mathematics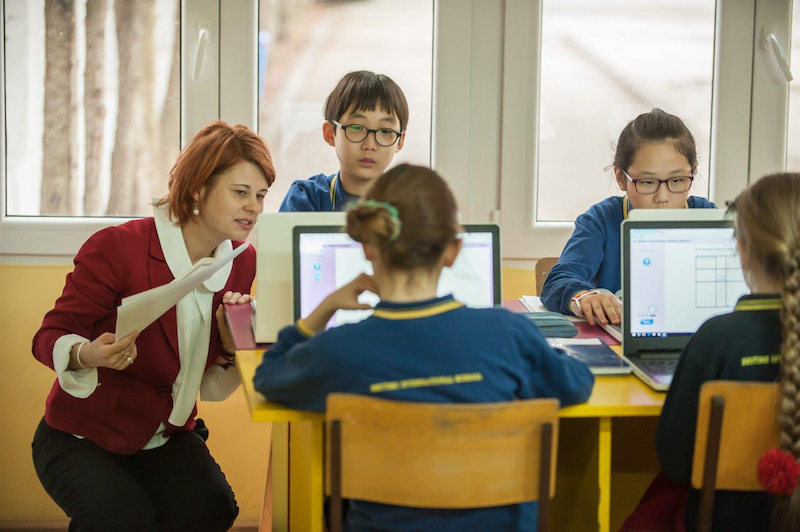 British International School (BIS) Belgrade introduced Mathletics 10 years ago and over time staff have found different ways to use this versatile e-platform. Here, we look at the progress they have made...
About the School
Founded in 1997, the British International School (BIS) in Belgrade was established to provide a good education for children whose parents were in the diplomatic corps, for foreign business families and local families who wanted their children to be schooled in the English language so they could attend universities worldwide.
Currently the school has 230 pupils aged 4-18 years who study the same range of educational qualifications as their British counterparts. It offers a rich curriculum and celebrates the cultural diversity of its pupils. Classes are small with a maximum of 16 pupils to one teacher (and a teaching assistant in primary classes).
Academic success is important at BIS and parental expectations are high. The majority of pupils achieve well and recent school leavers have gone onto universities across the world including University of Oxford in the UK, Berkley University in the USA, McMaster University in Hamilton, Canada and the Medical University of Vienna, Austria.
The Challenges Faced
As might be expected in a school which draws pupils from all parts of the globe, some children start school with little or no knowledge of either English or Serbian. As the curriculum is delivered via the English language it is vital that all pupils are proficient by the end of KS2.
The school required resources which could be differentiated for various levels of ability and would work well for children who were still learning English. Many parents expect the school to set homework which can be done without adult supervision, so the materials had to be easy to understand and attractive to children. Above all, BIS needed a maths resource that would keep pupils of all abilities motivated and keen to learn.
The Solution
Mathletics, digital maths resource from 3P Learning with its colourful, uncluttered screens, lets pupils work at their own pace and has proved an ideal solution to BIS's concerns.
Neil Howie, deputy principal, had first come across Mathletics when he was working in a school in Nigeria. He was impressed by the fact that the resource allowed pupils with limited English to achieve high scores and motivated them to persevere with written problems which stretched their skills in English.
He introduced Mathletics to BIS ten years ago and over time the staff have found different ways to use this versatile e-learning platform.
At KS3, maths teachers use Mathletics for one maths lesson each week and some class teachers have been using Mathletics in registration time too. Teachers have found that getting pupils to compete against each other during registration period wakes them up and gets their brains working so they are ready to learn and are focused on their lessons throughout the day.
"Because we have no supply staff, Mathletics is also helpful when teachers are absent," said Neil Howie. "Instead of a teaching assistant or non-subject specialist providing cover, with Mathletics senior management and parents can rest assured that the topic and level are matched to the pupils' ability and will provide meaningful challenges, rather than just filling in time."
The results have been excellent. Pupils see Mathletics as a game and love working towards the next level. In fact, it was taking so long to give out all the certificates in assembly that the school has decided only to hand out gold and silver certificates in primary assemblies and only gold certificates in secondary.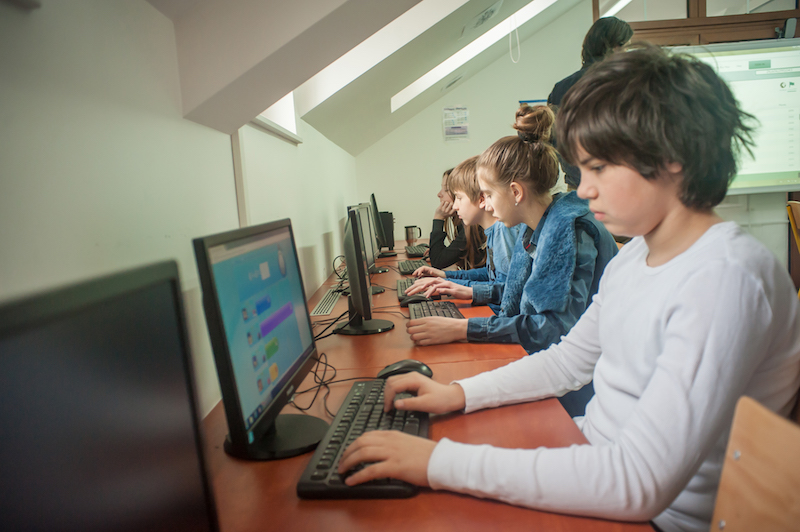 The Benefits
Unlike other resources, Mathletics covers the whole curriculum and lets teachers decide which level is appropriate for individual pupils.
"Mathletics gives power to the teacher, they can restrict parts to make sure students are not doing work which is either too easy or not appropriate for them," said Neil Howie.
Mathletics also offers instant feedback, which is especially important for young people who may have misinterpreted a question. Once they have two or three wrong answers they start to look closely at where they have gone astray. Neil Howie has noticed that pupils are keen to redo sections where they have several wrong answers because they want to improve their score. This provides excellent reinforcement.
The World Education Games – a free, online educational competition organised by 3P Learning – are also popular at BIS. Their pupils are pitted against others of a similar standard from around the world in a fast and furious series of bouts which generate huge excitement!
Neil is a great enthusiast for this competition which he thinks is especially appropriate for international schools with pupils from many other countries. Recently, students at the British International School have enjoyed competing against Irish schools and in the forthcoming World Education Games they will compete against groups from countries such as Australia, Canada and Pakistan.
"Competition is a very powerful impetus," said Neil Howie. "It makes young people determined to do their best all the time."
For more information on 3P Learning please visit www.3plearning.com