Malvern College celebrates the launch of new school in Hong Kong
Posted on 28th Feb 2017 in School News, Hong Kong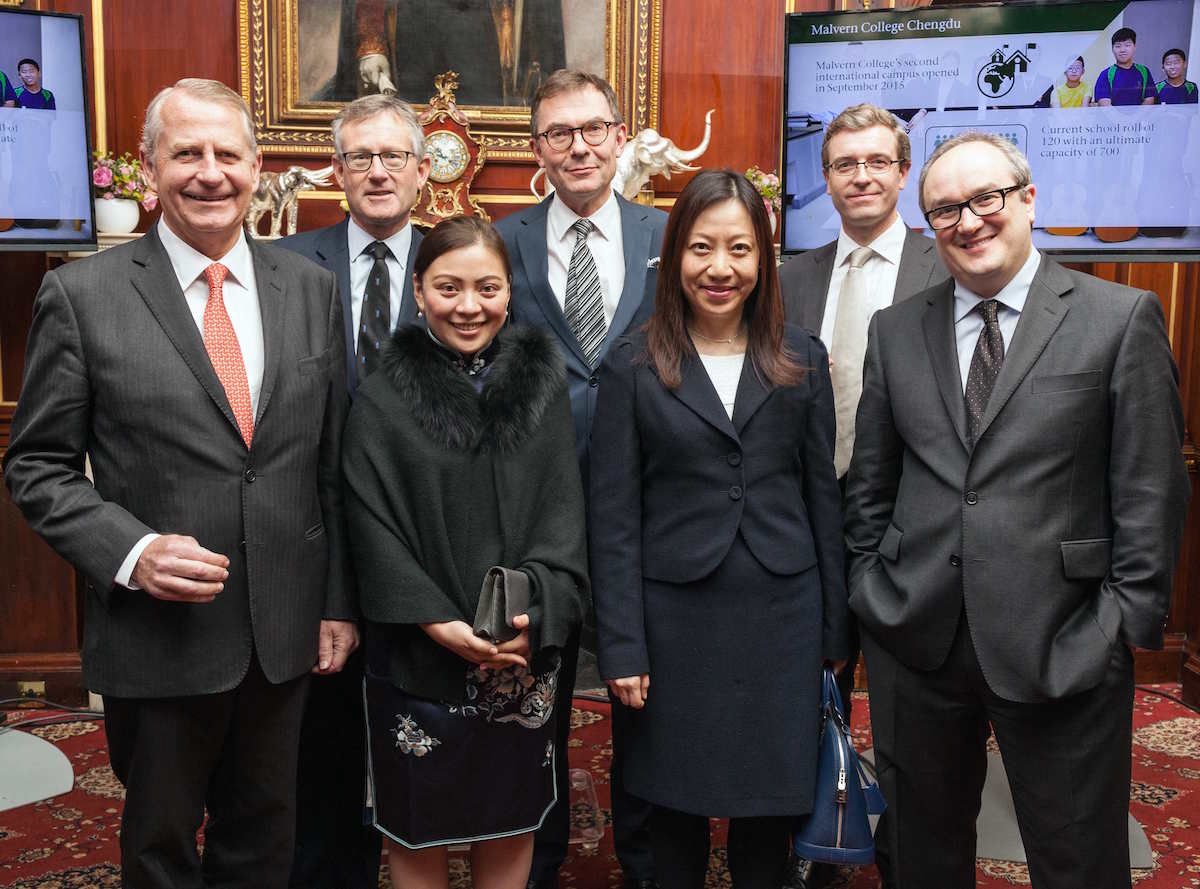 Malvern College, one the UK's leading independent boarding schools, launched its fifth international campus, Malvern College Hong Kong – which will open in September 2018 – at an event attended by 80 VIPs and guests at The Oriental Club in London on Wednesday, February 22.
The new Hong Kong campus is Malvern College's latest addition to its growing family of international schools and places Malvern at the forefront of a small group of HMC schools operating overseas.
Malvern College Hong Kong will open with 380 students and will ultimately provide education for 960 students aged 5 to 18. The school will follow the International Baccalaureate curriculum at both primary and secondary levels.
Speaking at the launch, Ms Priscilla To, Director General of the Hong Kong Economic and Trade Office in London, said: "I am honoured to celebrate the launch of Malvern College Hong Kong. The Hong Kong Government has attached great importance to education, and our education system is now among the best in the world. Our students fared well in international assessments particularly in Mathematics, Science and Technology. We are delighted that Malvern College is bringing its 150 years of experience in providing a quality and well-rounded education for local and expatriate families."
The special guest speaker was Dominic Sandbrook, one of Britain's best known freelance writers and historians and a regular contributor to the Daily Mail and Sunday Times; he is also a former student of Malvern College. He celebrated the fact that Malvern College is outward looking and embraces values of openness and cultural exchange.
Other guests included Mrs Harriett Baldwin, MP for Worcestershire West and representatives from COBIS (Council of British International Schools), CBBC (China Britain Business Council), ISC (Independent Schools Council), HMC (Headmasters' and Headmistresses' Conference), and ISBA (Independent Schools Bursars' Association), as well as leaders from business, education and media.
Malvern College Hong Kong is situated just 20 minutes from the central business district, near the Hong Kong Science & Technology Park and the Chinese University of Hong Kong. Pupils will benefit from a range of stunning facilities including a concert hall quality auditorium, a black-box studio theatre, state-of-the-art teaching facilities and a floodlit all-weather sports pitch. The school is now accepting applications and will formally open in September 2018. Meanwhile in September 2017, Malvern College Pre-School Hong Kong, providing an Early Years education for 160 children aged 2-5, will open on a separate site in the West Kowloon area of Hong Kong.
Antony Clark, Headmaster of Malvern College UK added: "Our success overseas is built on adherence to a strong set of common Malvern values, but also a willingness to adapt to local cultural and educational expectations and, above all else, a strong collaborative approach with key staff at Malvern College UK. Integration of expertise from the Headmaster downwards is key to ensuring an authentic approach."
Malvern College Hong Kong will offer a broad and balanced academic curriculum through the International Baccalaureate (IB) Primary Years, Middle Years and Diploma programmes. The IB is respected worldwide for its genuine breadth and focus on the holistic development of internationally minded young people. There will also be a strong emphasis on Science, Technology, Engineering and Maths (commonly known as STEM subjects) and all pupils will learn Mandarin Chinese.
The younger girls and boys at Malvern College Hong Kong will enjoy what is thought to be the first Forest School in Hong Kong, underpinned by the Forest School philosophy whereby children will build confidence, self-awareness and social skills and learn about the natural world through experience in a woodland environment. The school will comprise around 10% local Hong Kong students with all others coming from the international expatriate community. The fees at the school will start from around £15,000 per annum.
Dr Robin Lister, Headmaster designate of Malvern College Hong Kong, concluded: "Malvern is known for its forward-thinking and innovative approach to education. In our new school we will adapt the traditions of a British boarding school to an international day school setting to emphasise an holistic education. This will balance academic excellence, achievement beyond the classroom, outstanding pastoral care and a strong community ethos."
Photo caption: from left: Antony Clark, Headmaster, Malvern College; Robin Black, Chairman, Malvern College Council; Jacqueline So, Chief Executive, Malvern College Hong Kong; Robin Lister, Headmaster, Malvern College Hong Kong; Priscilla To, Director General, Hong Kong Economic & Trade Office; Allan Walker, Director of International Schools; Dominic Sandbrook, writer and Old Malvernian.
Here you can see an architectural flythrough of Malvern College Hong Kong: