London International Youth Science Forum celebrates another successful event
Posted on 18th Aug 2017 in University Study, Science, International Students, United Kingdom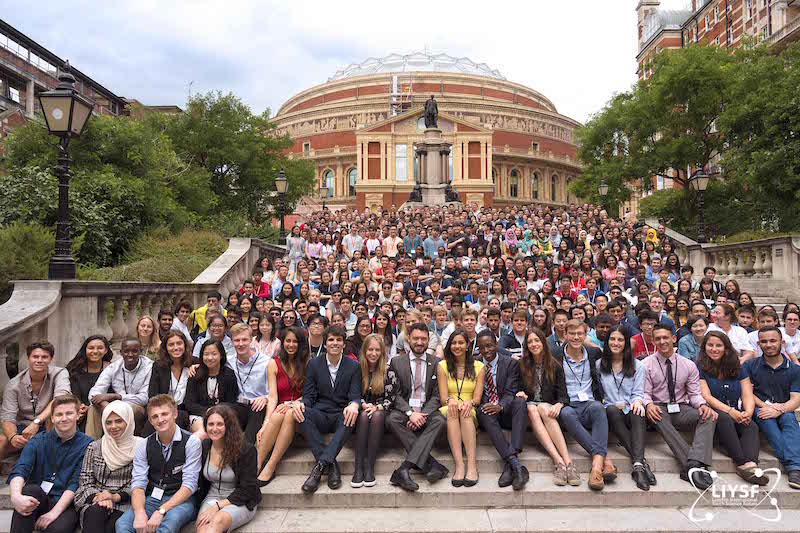 The 59th London International Youth Science Forum (LIYSF) has celebrated another successful year, drawing almost 500 students from all over the world, earmarking the importance of the youth science event for the global education agenda.
This long-standing event welcomed participants from 65 countries. Consistently achieving recognition amongst international leading educational and professional bodies, LIYSF is supported by the British Council and GREAT campaign, whom have highlighted the forum's importance as a representative of the UK's world leading educational standards. LIYSF also enjoyed for the second time UNESCO patronage.
Speakers this year included a diverse range of experts from the scientific world, including key note speaker Professor Hayat Sindi from Saudi Arabia. Professor Sindi delivered an inspirational and thought-provoking address, describing her upbringing and the challenges she faced as one of eight children born in Mecca. Overcoming the odds to pursue her passion for science, she convinced her parents to allow her to travel to London to continue her studies. Following years of study, she became the first female from the Gulf to earn a PhD in biotechnology at Cambridge.
Commenting during her opening address she said, "It's very important to remain who you are. To retain your identity and your own culture, but also to admire and to respect other cultures. Having the confidence to try is the root of all innovation." Professor Hayat Sindi was also joined in the plenary speaker programme by Professor McCaughrean, the Senior Scientific Advisor at the European Space Agency (ESA) and regular contributor, Professor Sir Roy Anderson amongst others.
Richard Myhill, Director of LIYSF commented: "This year has been another overwhelmingly successful event. I am constantly impressed by the students who attend, their abilities, not only as science students, but also the way in which they rise to the challenges we throw at them, be that of the science bazaar to the specialist study day, it is really remarkable."
In addition to lectures, industry and University department visits formed an important part of the programme and this year participants were offered the chance to visit a series of facilities including Imperial College London, UCL, Cardiff, Leicester, Nottingham, Cranfield, Oxford and Cambridge Universities, as well as visits to Airbus, Rolls Royce, Culham and HR Wallingford.
Richard continued: "LIYSF offers an exclusive opportunity to participate in an international event which truly comprises some of the world's leading minds and learning experiences. The students who attend LIYSF are the thinkers of today and they will be the driving force behind moving science forward in the future."
What sets LIYSF apart - and indeed fuels interest from around the world - is its unique approach toward collaborative learning. Rather than pitch students in competition against one another, LIYSF is designed to spur debate, advance learning and understanding of the scope of science. This encourages students to examine their specialisms and socialise with others who share their passions.
Next year LIYSF will celebrate its 60th Forum and will take place in London 25th July to 8th August 2018. For more information see www.liysf.org.uk or contact: info@liysf.org.uk.