Leading online schools join forces to launch King's InterHigh
Posted on 8th Nov 2021 in School News, Online Learning, United Kingdom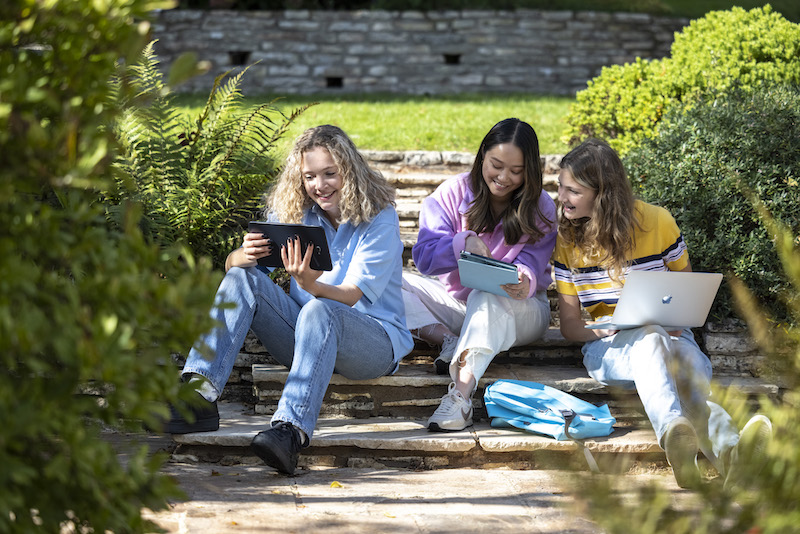 Two of the world's leading online schools have unveiled a new brand identity, King's InterHigh, following the acquisition of Interhigh by Inspired Education Group ("Inspired") in May 2021.
King's College Online, part of Inspired, and InterHigh (formally owned by Wey Education) will bring together the very best of the two schools, to deliver a complete school experience that nurtures students through their journey as whole individuals, both academically and pastorally.
Together, King's InterHigh already serves several thousand students, many of whom seek a flexible education structure due to various reasons including relocation, career and lifestyle choices, specific needs or simply preferring online learning.
In addition to interactive, online classroom activities; opportunities to engage with peers and teachers; and 24/7 access to pastoral support, King's InterHigh students will now also benefit from access to the wider Group's physical facilities and can spend time in any of Inspired's 70 premium schools across the world through camps and exchange programmes.
Students will also be able to interact with the Group's entire global community network, providing opportunities for collaborative learning, discussion, debate and communication with other learners. They will be encouraged to take part in events such as Model United Nations, student leadership conferences and Inspired partnerships with world renowned organisations including Real Madrid Football Club.
The Carrick-Smith family of international champion skiers, who study at the now joint King's InterHigh, said:
"King's InterHigh is so fun and interesting, and the teachers are great! The online school has really helped our children nurture their academic passions as well as their skiing talents. Our boys have an entrepreneurial spirit and King's InterHigh allows them the time to develop this alongside their studies."
Alumni Leana Janiszewsky, who achieved A*, A*, A in her A-Levels and the highest marks in Africa for Geography, said:
"Throughout my online schooling, my studies have been down to me. I have control over when, how and where I study, which helped me learn how I work best. This independent way of studying also helped me become more assertive. I never waited for a teacher to check on me as I always asked when I didn't understand something. This will really help me at university where you're expected to manage your workload independently."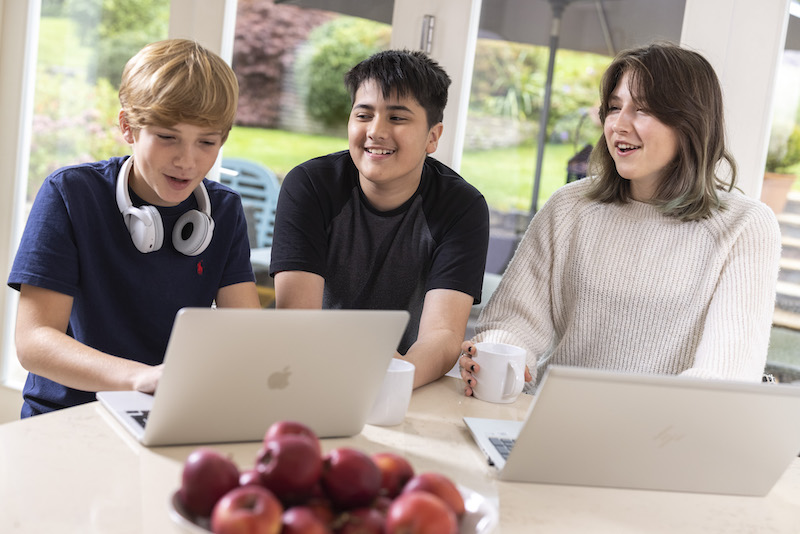 While day-to-day teaching and learning will continue to evolve for students, their experience will be immediately bolstered through a number of new appointments and offerings. This includes the introduction of single class teachers across subjects per form in Years 3 and 4, as well as Heads of School at each Key Stage (from KS2-KS5) to ensure students are guided effectively at every stage of their development.
Additionally, King's InterHigh has appointed a new Executive Head, Ashley Harrold, who will oversee the school's continued development. Harrold brings with him a wealth of education experience, having been in education for more than 13 years, successfully leading Blatchington Mill School in Hove, Sussex for six years, as well as working in advisory roles specialising in school improvement, special educational needs and inclusivity.
Ashley Harrold, Executive Head at King's InterHigh, said:
"It's a really exciting time to be joining such a dynamic group of schools. King's InterHigh offers the whole package for children; in a fast-moving landscape we can flex to support the needs of every individual and offer them the very best educational opportunities, through a mix of both virtual experiences and enhanced physical facilities. I am very much looking forward to working alongside an expert team, with a hardworking and passionate cohort of students who are already achieving great things."
Mark O'Donoghue, CEO Inspired Online Schools, said:
"It is important for us as a Group to provide a premium service, high-quality opportunities and a memorable education experience for the children and families we serve across the globe. While our goals and vision remain the same, the coming together of King's InterHigh means we can further build our personalised learning approaches and bolster provision and opportunities. By delivering this through a blend of the best online school and access to superb facilities, our students will develop as global citizens, equipped with the necessary skills to strive for success both now and in the future."
For more information about the online school, visit: www.kingsinterhigh.co.uk