King's College students widely exceed UK national averages in A Level results with a 22.42% A* grades​
Posted on 19th Aug 2019 in School News, A levels, United Kingdom, Spain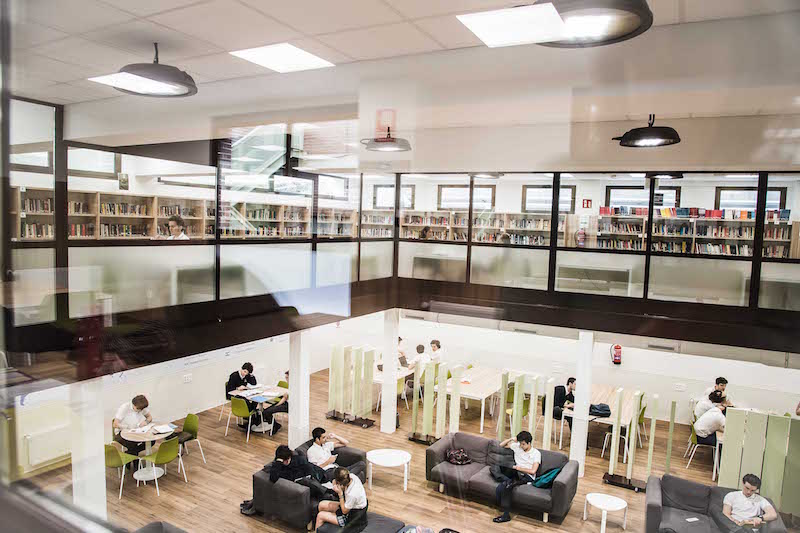 King's College students from across the Group have widely exceeded UK national averages in their A Level results.
While the UK national grades have averagely dropped down to 7.7% A*, 25.2% A*-A and to a pass rate of 97.5%, King's College students in both the UK and Spain have widely surpassed those percentages with a 22.42% A*, a 44.26% A*–A and a pass rate of 97.5%. These outstanding results firmly position King's College, once again, at the top of the British international schools ranking around the world.
The notable grades obtained by King's College students will allow them to access some of the top universities in the world, including Oxford University and Cambridge University in the UK, Stanford University and University of California Berkeley in the USA, as well as ICADE, IE and Universidad Complutense de Madridamong many other notable and elite institutions. This achievement is particularly remarkable in the case of the non-native international students, who have achieved such great success in these A Level examinations, sat in their second language, English.
"Congratulations to all of our students for these excellent results. King's is extremely proud to have helped them achieve their goals. It is extremely gratifying to see our students at King's College are bucking the trend compared to UK national averages and in fact excel with these extremely high standards and results," said Sir Roger Fry, founder and Chairman of King's Group.
While the King's Group Chief Academic Officer, Mr Nigel Fossey added: "These outstanding results are a testimony to the hard work of our pupils and the very high standards of teaching at all of our schools. King´s students have received offers from world class universities, including Oxford, Cambridge and Stanford."
Results highlights
For yet another year, King's College students over the world have obtained impressive results in their exams, setting even higher standards than those that which preceded them. Looking closely at each of the schools, some of the most notable evidences of this exceptional performance are:
Students from King's College Madrid have gained access to 20 of the world leading Russell Group of UK universities, including the University of Oxford, University College London and Imperial College London. This means that 2019 is the year when the highest ever number of our students from Madrid go on to this elite group of universities.
In King's College Alicante, 90% of the applicants have gained a place in one of the top 30 UK universities, according to the World University Rankings 2019, 50% of them being one of the top 10 of this same ranking. Especially remarkable are the achievements of two of the students, who have gained a place in Cambridge University.
In the case of King's College Murcia, the students have shown an impressive performance achieving the highest A* rating ever of all King's College schools, with a remarkable 16.46%.
Sixth Formers from King's College Saint Michaels have reached an incredible 100% pass rate, and have obtained an admirable 38.1% A*-A grades.
"These excellent results play testament to all the hard work and dedication of our teaching staff, support staff and of course the students themselves. A Level examinations allow our students access to universities all over the world and to see our graduates accessing such elite institutions is just remarkable and something that makes all of us at King's extremely proud," added Elena Benito, King's Group CEO.