King's College Madrid pupils take part in the 'Walk for Water'
Posted on 29th Mar 2017 in School News, King's Group Tweet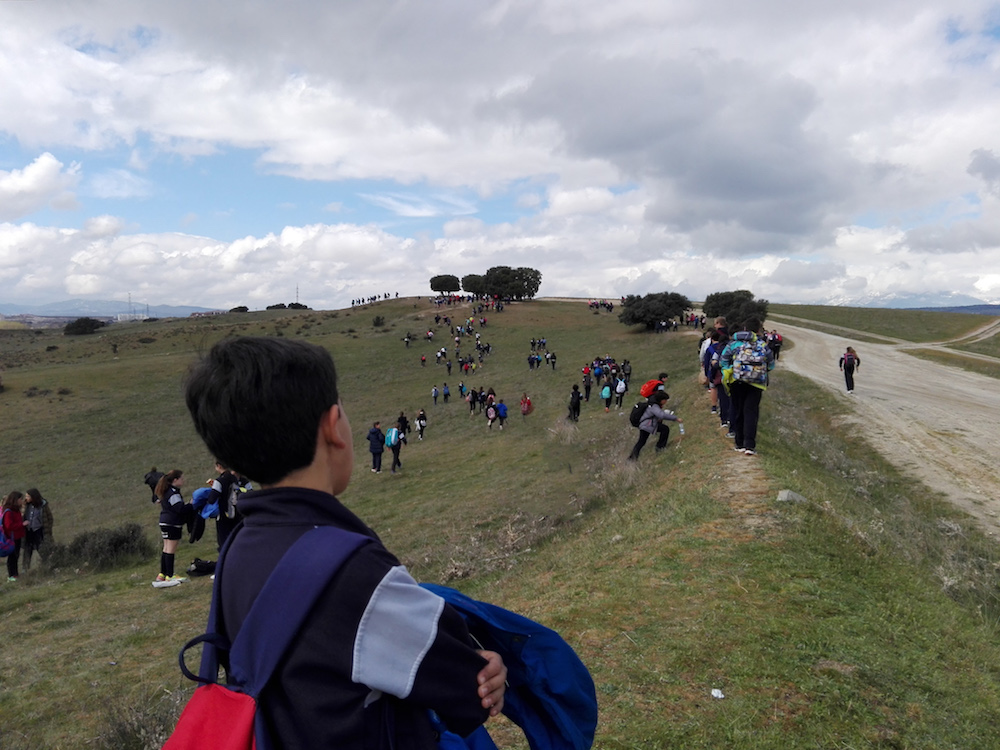 A group of students from King's College Madrid (Tres Cantos) and King's College School (La Moraleja) have taken part in the 'Walk for Water' – a movement that to commemorate World Water Day (March 22).
More than 200 students between the ages of 10 and 12 years old marched 6 km in Tres Cantos (Madrid) on Friday, March 24, carrying between 4 and 5 litres of water on their backs, in an effort to emulate the millions of children who are forced to do the same journey every day in developing countries.
According to UNICEF, 6 km is the average distance that millions of women and children are forced to walk every day just to get water, even though in many cases it is not potable.
"We believe that it is important and very positive that children experience first-hand the dramatic situation facing 750 million people who do not have access to safe drinking water," said Sally-Anne Banks, a teacher at King's College and coordinator of this year's Walk for Water.
This is the fourth consecutive year in which King's College students have participated in the Walk and raised funds for Amigos de Nyumbani, a charity working in a particularly dry and arid village in eastern Kenya.
About 1,000 children live in extreme poverty and hunger in Nyumbani. The charity is engaged in several development programmes for the village. Among them, the organisation leads the construction of water wells, which cost around 9,000€ each. Last year, students from King's College were able to raise more than 4,000€ towards the construction of one of these wells.
About World Water Day
The United Nations General Assembly designated March 22 as World Water Day in 1993, and since then each year a specific aspect of freshwater has been highlighted.
According to the UN, water scarcity remains a terrible global problem affecting more than 750 million people worldwide. According to data from the organisation, every 21 seconds a child under 5 years old dies from a disease related to dehydration or the intake of contaminated water.
In addition to this, according to UN estimates, by 2025, 1.8 million people will live in countries or regions with absolute water shortages, while two-thirds of the world's population could live under conditions of water stress
Learn more about King's College, The British School of Madrid, see the school's profile on International School Search.