King William's College term ends with 'unique' carol services
Posted on 17th Dec 2020 in School News, Music, United Kingdom Tweet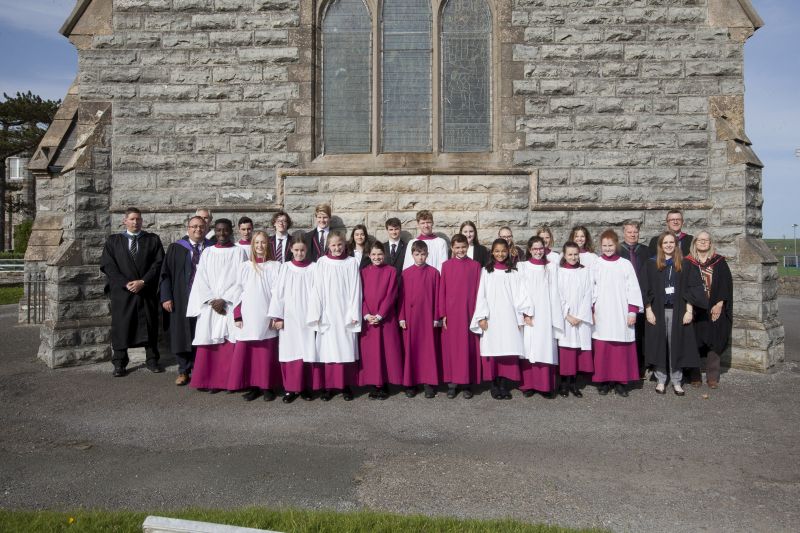 King William's College broke up for Christmas last week with its annual carol services sung by the College's Chapel Choir.
It is always the highlight of the lead up to Christmas, but this year was particularly special as the College was the only independent school in the entire British Isles to be able to hold its chapel services as normal.
Two services were open to the public in the presence of the Lord Bishop and the Archdeacon respectively, and this year's guests included both His Excellency the Lieutenant Governor, Sir Richard Gozney, and the Island's Chief Minister, Howard Quayle. A final service was held last Friday for the school's own pupils to bring the College term to an end.
The services were based on the Service of Nine Lessons and Carols which was first sung in the chapel of King's College, Cambridge, and a mixture of both traditional and modern carols including items by Warlock, Rutter, Stopford and Gardner were included. As usual there was also a Manx carol and this year the choir sang S'feayr yn Oie (Cold is the Night) by Annie Kissack.
Earlier in the week the Buchan, the College's junior school, held its own carol service led by its own choir.
Joss Buchanan, Principal of King William's College, commented: "We are incredibly fortunate to be able to hold these services just as we have always done. It is a magical way to bring the term to a close and for the whole of the College community it marks the beginning of the Christmas season. With schools across unable to hold their own services this year, we have recorded and uploaded one of the carols to our website so everyone can enjoy this very special start to Christmas."