King William's College student secures place at prestigious music school
Posted on 14th Jul 2023 in School News, Music, United Kingdom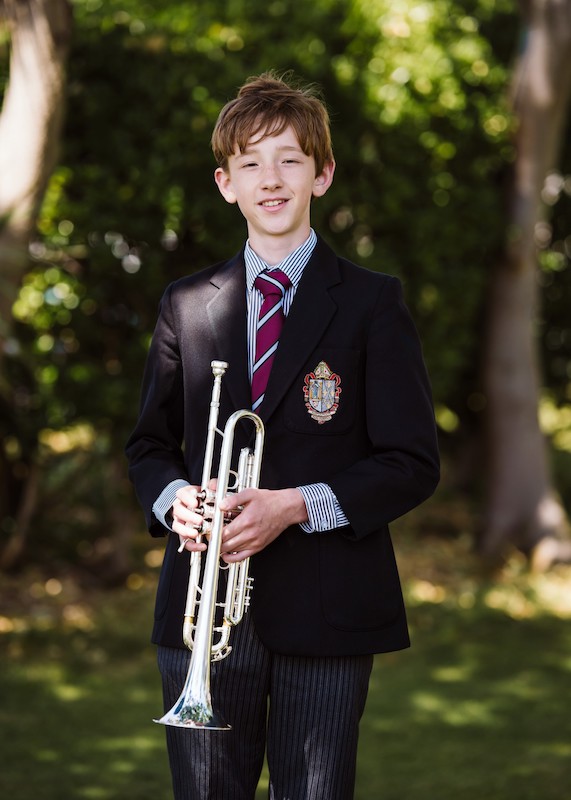 Finlay Helliwell, a Lower Fifth (Year Nine) student from King William's College, has secured a place at the prestigious Chetham's School of Music in Manchester.
Finlay has distinct musical talent and has been playing piano for the last six years. He quickly picked up the trumpet too and has been playing it for the last five years. He also plays in the College Orchestra, Rushen Silver Band and the Manx Youth Orchestra.
Finlay currently plays the trumpet at Grade 6 level and is taught by the College's brass teacher, Mr John Wood. Mr Wood also teaches a student at another island high school who has secured a place at Chetham's School of Music too.
Chetham's School of Music is the only specialist music school in the north of England and over the last 50 years, has established itself as a central part of music education in the UK. It boasts a state-of-the-art concert hall and offers pupils the opportunity to perform alongside leading orchestras including Manchester Camerata and Northern Chamber Orchestra.
Speaking about his incredible achievement, Finlay said: "I never thought I'd get the opportunity to study at such a prestigious music school, and I'm really excited about what's to come."
Steve Daykin, Director of Music at the College, said: "Naturally, we are immensely proud of what Finlay has achieved. Securing a place at the UK's largest specialist music school is an incredible achievement and is testament not only to the excellent music provision here at KWC, but also to his hard work, dedication and the expert guidance of his trumpet teacher, Mr John Wood. We wish him the very best with all of the exciting opportunities he is set to embark on and the flourishing musical career that beckons."
Photo credit: IoM Advertising