King William's College student achieves excellence in musical world
Posted on 1st Oct 2019 in School News, Music Tweet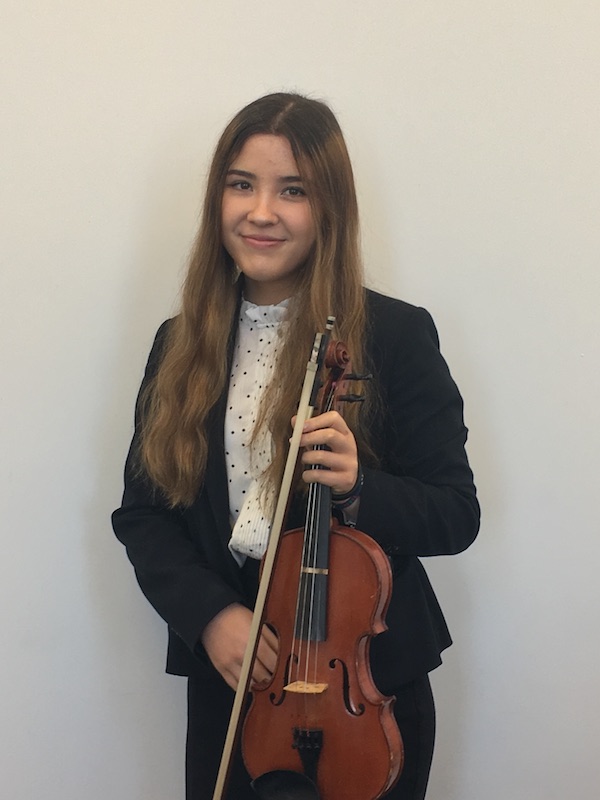 A 16-year-old King William's College student has hit the right note by gaining a significant achievement in the music world.
Violinist Anna Glynn took her Associate of the Royal Schools of Music (ARSM) Diploma and has been awarded a distinction mark of 47/50.
Considered to be the equivalent of the standard expected in the first year of an undergraduate music degree, the diploma is the latest success for Anna who has appeared to great acclaim at events across the Island, including many performances at The Guild. She is also a member of the King William's College Orchestra and Chapel Choir.
Anna, who has played the violin since the age of five, had to perform a 30-minute programme of advanced level repertoire which included Czardas by Monti and Beethoven's 'Spring' Sonata for Violin and Piano.
Candidates for the diploma are assessed on musical communication skills, interpretation and technical delivery.
Steve Daykin, Director of Music at King William's College, said: 'Music plays an important role in the life of the College with a range of opportunities for all and it has been a pleasure to see Anna develop and progress in recent years.
'She deserves our warmest congratulations for a significant achievement and the effort and time she has invested in the pursuit of developing such technical ability and musical excellence.
'Gaining a diploma and earning the right to have letters after her name is testimony to her dedication. She has spent many hours honing her musical skills and we are incredibly proud of all she has and continues to achieve.
'Fundamentally, music-making at this level is about the art and craft of musical communication and to achieve this in the same year as her IGCSEs speaks volumes and is testament to her true musical ability.'