John Cabot University welcomes record number of students for Fall 2017
Posted on 23rd Aug 2017 in University Study, Italy Tweet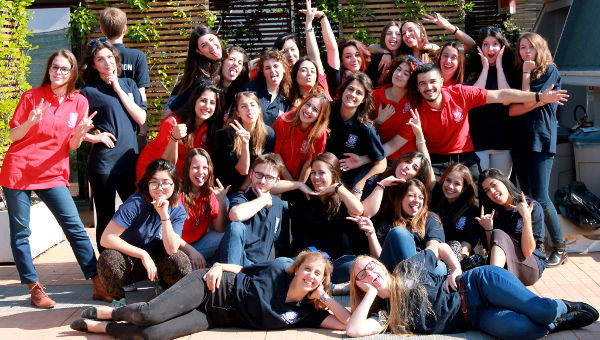 The John Cabot University community is pleased to kick off Fall 2017 by welcoming the largest student body in its 45-year history. The over-1,300 students enrolled include undergraduate freshmen, transfer students, study abroad students, gap year students, and freshmen abroad.
This Fall marks one of John Cabot's most diverse groups of students, with new degree-seeking students coming from 41 countries, 24 U.S. states, and 10 Italian regions. Visiting students come from 42 US states, 24 countries, and 127 universities in the United States, Canada, Australia, France, Norway, and South Africa. All these students help JCU fulfill its mission of fostering intercultural dialogue and inclusion as they benefit from an international American liberal arts education enriched by the vibrant cultural heritage of Rome.
JCU is especially proud of its first cohort of MA students in Art History, the first US-accredited graduate degree program in art history based entirely in Rome. Students will be immersed in studying art history on site with accomplished professors and scholars.
During this week's five-day Orientation, students and families participate in multiple activities including:
– Welcome sessions designed to introduce them to the University and the urban campus
– Family Orientation Session
– Tours of the Eternal City
– Safety Sessions
– Housing and Residential Life workshops
– Registration for activities such as cooking classes, clubs and organizations, athletics, weekend trips