Jerudong International School gains further recognition from The UK Geographical Association
Posted on 1st Oct 2018 in School News, Geography, Brunei Darussalam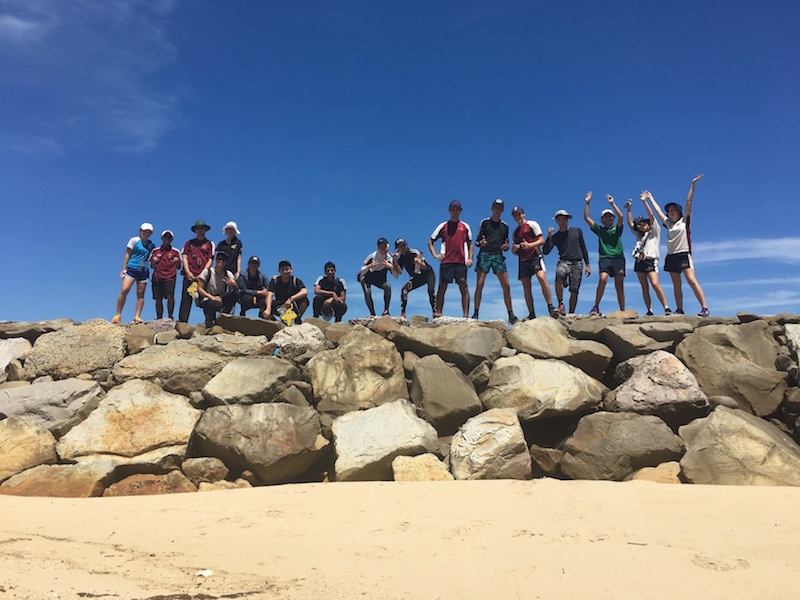 Jerudong International School is delighted to announce that it is one of just 24 schools to receive the prestigious Secondary Geography Quality Mark (SGQM) 2018 awarded by The Geographical Association (GA) in the UK.
The SGQM is a prestigious award that recognises quality and progress in geography leadership, curriculum development and learning and teaching in schools. All the awarded schools undergo a rigorous moderation process, and the National Moderation Team were hugely impressed by the manner in which schools are continuing to embrace new and innovative approaches to teaching geography. The SGQM recognises student attainment, progress and achievement in geographical knowledge, understanding, values and skills, and sets expectations about the quality of teaching in geography. It promotes effective subject leadership and management, helping subject leaders raise the standard of geography in their schools.
Over 500 SGQMs have been awarded since the scheme's launch in 2006, and with many active Centres of Excellence there is an increasingly widespread support network for teachers. Furthermore, this is the second time for Jerudong International School to receive the SGQM award - a significant achievement!
Rebecca Kitchen, the Geographical Association Manager, said: "It is vital for young people today to experience an engaging, relevant and quality geography curriculum that helps them to make sense of an increasingly interconnected world and to negotiate their place within it. Yet, in a time of curriculum change and performance indicators it is sometimes easy to lose sight of this. The SGQM enables schools to focus critically on what they are doing and why, in order to provide their young people with the knowledge and understanding they need to live in the modern world."
Alan Kinder, GA Chief Executive, says: "There has never been a more important time for all children and young people to study geography. Growing up in the 21st century means living in an increasingly interconnected world, one facing a growing number of global challenges such as climate change and the need to live our lives sustainably. Geography not only fascinates and inspires young people, it provides them with the knowledge and understanding they need to live in the modern world. Geography is, as we say in the GA's Manifesto, 'fundamental to everyone' and I am delighted that a growing number of secondary schools are teaching their students to fully engage with the subject.'
Kate Bayford, Head of Geography at JIS, said: "The JIS Geography Department is delighted to receive this award. As Head of Geography I am always inspired by the team of dedicated and passionate teachers I have the pleasure of working with. I thank them for their support and continued hard work to ensure great learning experiences throughout the Senior School. From our thought provoking lectures by local specialists, visits to local sights and museums, competitions and liaison with outside events, students frequently extend their learning beyond the classroom. At JIS, we make certain that all our students gain experience of working in the field to better understand and appreciate the world around them. With our diverse range of field experiences, from studying the ecosystem in our very own, on campus, Outdoor Discovery Centre, to exploring the water village, tropical forests of Brunei and the urban metropolis of Singapore, we seek to foster not only curiosity in the world but students who actively participate in it, leading as global citizens."
Mr Barnaby Sandow, JIS Principal, said: "I am delighted to learn that JIS has again received the Secondary Geography Quality Mark (SGQM) 2018-21. This is the result and evidence of the hard work of the Geography teaching team at JIS who continue to provide an excellent educational foundation and curriculum for the JIS Geography students. JIS is all about "Achieving Excellence" and so I am personally very proud when I hear of our teachers and the School being recognised and honoured in this way."
The 2018 SGQM awardees are:
Bishop Thomas Grant Catholic Secondary School, London
Bradfields Academy, Chatham
British International School Riyadh, Saudi Arabia
Cardinal Heenan Catholic High School, Liverpool
Chosen Hill School, Churchdown
City of Norwich School - an Ormiston Academy, Norwich
Endon High School, Stoke-on-Trent
Hadley Learning Community, Telford
Harris Academy South Norwood, London
Jerudong International School, Brunei Darussalam
John Ruskin School, Coniston
Lasswade High School, Bonnyrigg
Malton School, Malton
Millais School, Horsham
Putney High School, Wandsworth
Queen Elizabeth's School, Barnet
Rookwood School, Andover
The East Manchester Academy, Manchester
The Portsmouth Grammar School, Portsmouth
The Ravensbourne School, Bromley
The Thetford Academy, Thetford
Unity Academy Blackpool, Blackpool
Walton High, Milton Keynes
Wolverhampton Girls' High School, Wolverhampton