Institut Montana Open Day 2020
Posted on 28th Jan 2020 in School News, Switzerland Tweet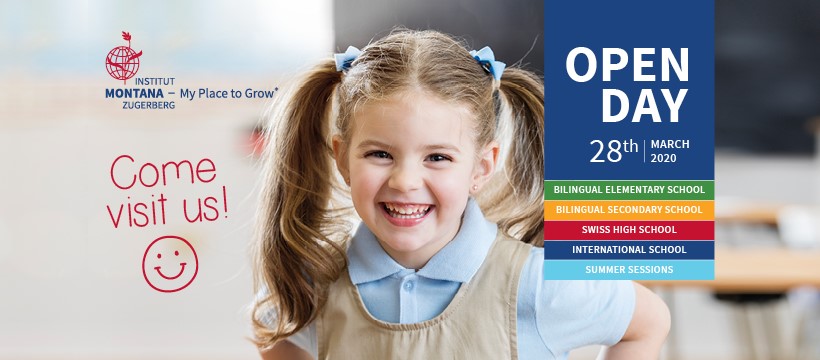 Institut Montana invites you to join our Open Day on 28 March 2020.
Our doors open at 10:00am for you to experience the heart and soul of our school.
You will get a chance to speak directly with our teachers and students, witness a mock debate from our Model United Nations Club, explore the different academic offerings and get a tour of our school campus and historical buildings.
Finally, if you love music, you may attend the "Montana Classics", a classical concert from our 6th series.
Register to also enter in our raffle which includes the chance to win a spot at one of our 2-week summer sessions, amongst other prizes. https://www.montana-zug.ch/en/openday