​Inspirational sustainability ideas from students: English Schools Foundation announces Nature Works Pitch Day winners
Posted on 4th Nov 2021 in School News, Hong Kong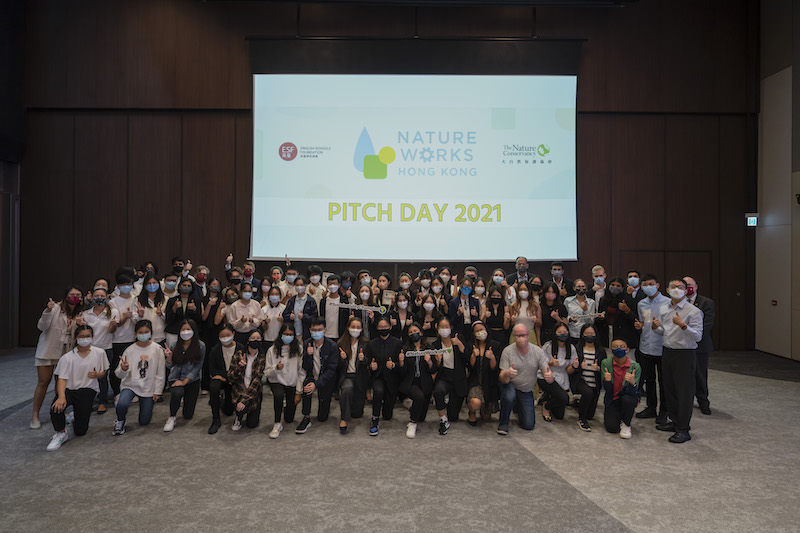 Timed song playlists to reduce water consumption in the shower, sustainable whiteboard markers and using automation for reducing air conditioner wastage were just some of the bright ideas put forward at the Nature Works Pitch Day on Saturday, 30th October hosted by The English Schools Foundation (ESF) and The Nature Conservancy (TNC).
Embracing concepts such as waste reduction, energy-saving and improving air quality in their school communities, student teams presented their sustainability project ideas to a panel of judges in the hope of winning $10,000 in funding to pursue their passions.
These proposals were the culmination of eight months of hard work, following a series of talks, workshops and team-building activities run by ESF and TNC. Students also participated in a summer camp in late July at ESF Renaissance College Hong Kong (RCHK) as well as the TNC conservation site, Pak Nai, where they participated in oyster reef conservation and conducted biodiversity surveys.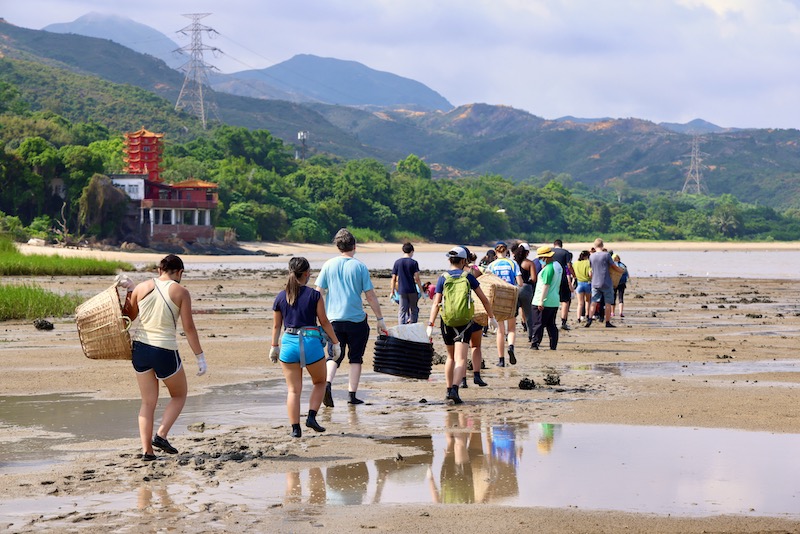 Mr Alan Millken, ESF's Director of Strategic Performance and Quality Assurance, opened the event and referenced the upcoming 2021 United Nations Climate Change Conference (COP 26) happening in Scotland.
"A key challenge that has been represented time and time again, has been for global leaders to come together. But by taking action much more locally, we can effect real change and that's one of the key things for me is your impact and the fact that all of you are making a real difference."
The independent and expert judging panel consisted of:
Mr David Foster, Vice Consul, British Consulate General
Dr Margaret Burnett, Sustainability Leadership & Governance Programme Director and Lecturer, The University of Hong Kong
Mr Bas Fransen, CEO and Founder, EcoMatcher
Ms Fion Lau, Program Manager, Civic Exchange
Although it was a tough decision as the teams all had excellent ideas, the judges decided that teams from ESF South Island School (SIS), ISF Academy and Li Po Chun United World College (LPCUWC) had the strongest pitches which means that they will be able to start putting their ideas into practice.
David Foster commented: "It was really inspiring to see just how passionate all the students are about sustainability and how that has translated into these projects all of which were worthy of the seed funding. It can't be easy to translate so much hard work over the past 8 months into a 4-minute presentation but the clarity and quality of every presentation was fantastic and so well done."
For SIS, they discovered that every year in Hong Kong, SIS throws away over 10,000 plastic whiteboard markers which is equivalent to 23,000 plastic bottles! Using a more sustainable 3-in-1 crayon which lasts up to 13 times longer than a normal marker, ESF's 22 schools will be able to save 8,400kg of plastic waste annually.
ISF investigated energy usage in Hong Kong and found that air conditioners contribute to 30% of the power consumption equating to 426,343 in wasted kWh annually. By using automation, they will be able to save 284 tonnes of carbon emissions as well as 400,000 kWh or HK$500,000!
LPCUWC discovered that their average student consumed 210 litres of water a day, compared to Hong Kong's average of 130 litres and proposed a number of water-saving ideas, including rainwater collectors, water-saving showerheads as well as timed Spotify playlists so that students can mindfully reduce time spent in the shower while listening to their favourite music.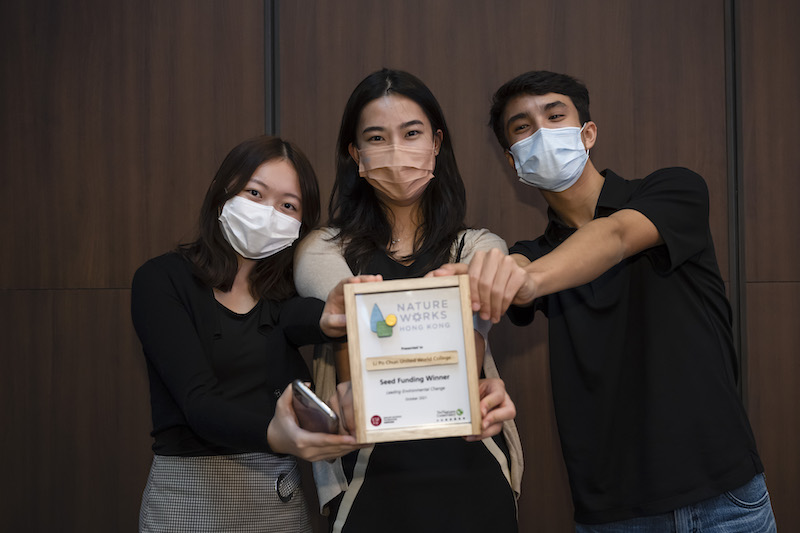 Marine Thomas, Senior Conservation Program Manager for TNC said: "It was a real pleasure to be here today. We all know that our youth are so very central in addressing the huge environmental and sustainability challenges that we face. These are no empty words, this generation will play a tremendous role in the history of our humanity. We are running out of time and the good news is that they are stepping up to the task."
Summing up, Stewart Redden, Learning and Teaching Advisor for ESF added: "All the solutions the students presented to address environmental problems in their community were of a very high standard. It was terrific to see these students making a difference in regards to making Hong Kong more sustainable and we all look forward to hosting the Nature Works programme next year."