ICS Milan is ready and set to reopen
Posted on 8th Sep 2020 in School News, Italy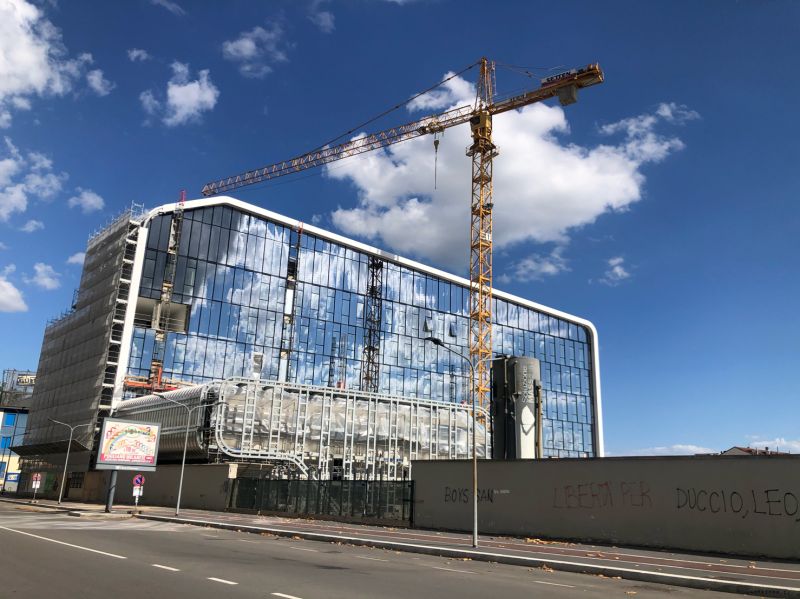 ICS Milan will reopen on the 7th of September, ready to welcome back all its students!
To ensure complete safety, the school has implemented new efficient protocols, specifically designed to preserve the physical and mental well-being of students, staff and the entire school community.
All ICS Milan's four campuses have reorganized their spaces, ensuring social distancing and agility in movements around the school. Sanitisation, temperature control, face masks for children from Year 2, staggered entry and exit times are just some of ICS Milan's precautional measures for Covid-19. All the school staff, trained and prepared, will help all children, from Nursery kids to High School teenagers, to respect the new hygienic rules that will allow ICS Milan to face this new school year in serenity.
You can view ICS Milan's complete Safety Protocol here.
ICS Symbiosis
This year, ICS Milan is also preparing to inaugurate its new campus, ICS Symbiosis. A spacious, highly technological environment designed with the student experience in mind – bringing together children aged two to 18, from across all school cycles.
The school is committed, together with the Municipality of Milan, the Metropolitan City and Convivio, to turn this area into a true, buzzing cultural district. It is located on the corner of Viale Ortles and Via Gargano, south of Milan. This is an area that is undergoing rapid urban regeneration and in which recent important interventions; the Prada Foundation project signed by OMA is one example. The entire neighbourhood is benefiting from the improved quality of the built environment and is attracting a diverse population.
The ICS Milan campus, designed by renowned architects Barreca & La Varra, creators of the award-winning Bosco Verticale (Vertical Forest) spreads over an area of approximately 7,500 sqm and the ground floor will host all the communal activities such as the canteen, gym, semi-Olympic sized swimming pool and auditorium. The campus has open outdoor spaces along the south and west sides, including a garden with a soccer field, athletics track, and a long jump pit. The main building contains 36 classrooms and 13 laboratories; and spaces dedicated to specialised activities and the administrative department.
This landmark school building was designed specifically according to students' desires – they were asked "How do you imagine your ideal school?". They wished for a happy and creative space, a place to meet people and experience life, even after the bell rings.
For more news and updates please follow ICS Milan on Facebook.