ICS London 2021 university destinations
Posted on 21st Oct 2021 in School News, United Kingdom, University study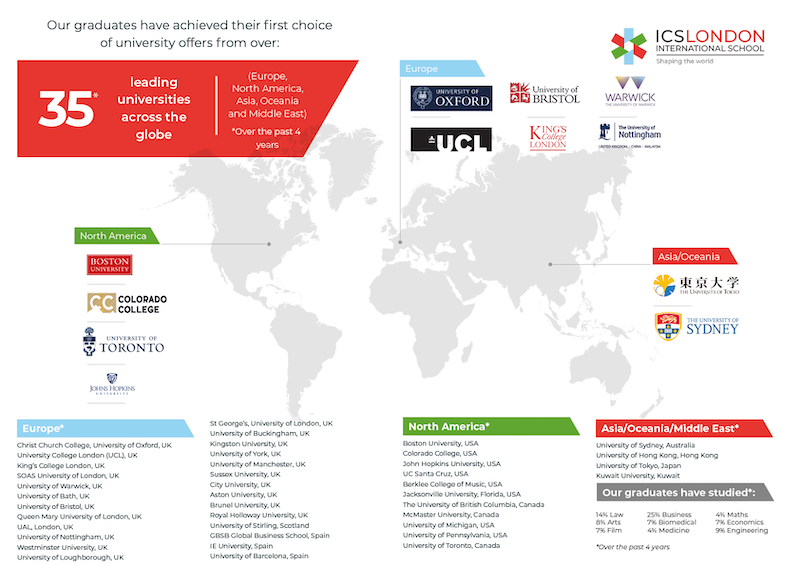 Congratulations to ICS London 2021 Alumni who were all accepted at their first-choice university!
ICS London is an independent international school nestled between Marylebone and Paddington, offering the International Baccalaureate (IB) programme, a challenging and stimulating curriculum, to 3-19 year-old boys and girls, equipping students with a globally-recognised qualification.
Their 2020/2021 cohort was hard-working and ambitious! Whether it was to enter the top university in scientific research or the most prestigious university in England, all their DP2 students last year spent countless hours getting their applications ready, and the result is impressive! 100% of their students are currently starting their first year in their first-choice university.
Among the chosen universities, they can name this year King's College London, Manchester University, Brunel University, University of Sussex, Kingston University, or City University London.
The subjects were also very diverse: Biomedical, Business and Management, Mechanical Engineering, Philosophy, Politics and Economics, Computer Science, Medicine...
Discover more about ICS London IB Diploma Programme here.