How to ensure a successful placement for your employees
Posted on 24th Sep 2019 in International Education, Teaching Tweet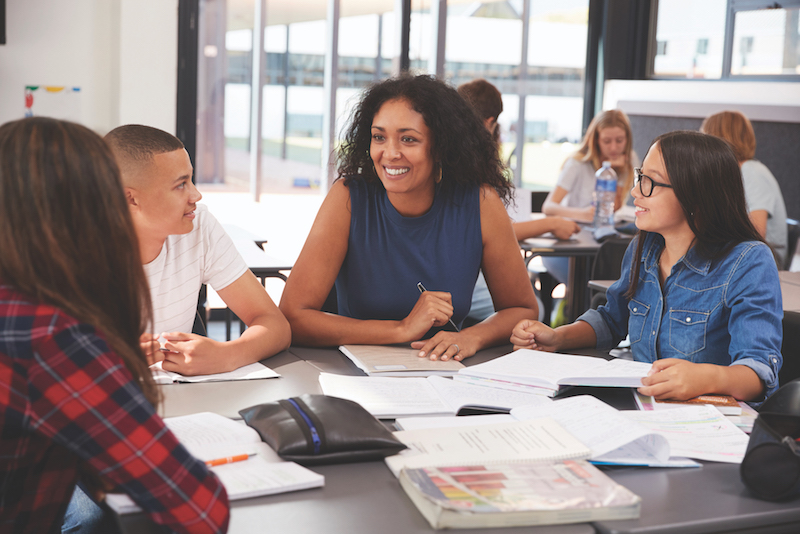 Bal Basra considers why international assignments fail, and what employers can do to prevent it...
It has been estimated that international assignments in developed countries have a failure rate between 25% and 40%, and in under-developed countries this increases to 70%. Expat assignments are expensive, on average costing $300,000 per year, so when one fails employers may face significant financial loss. There are many contributing factors as to why placements fail, but fortunately there are a lot of preventative measures that can be taken in order to ensure a successful, productive and enjoyable placement for your employees, their families and ultimately your organisation.
Safeguard their health
With international healthcare there can be lots of barriers to accessing local medical facilities and hospitals, let alone understanding the costs and procedures of treatment. Your employees need assurance that if anything were to go wrong their needs will be met, and that they can continue (if needed) treatment they are receiving in their home country. Therefore, an international health insurance plan is essential, as is the right policy. It's also worth noting that in some countries certain prescribed drugs are illegal, such as painkillers or anti-depressants. Ensuring the assignee is aware of this initially could save a significant amount of time and effort.
The systems that support mental health, wellness screenings and general health awareness are ever growing. Unfortunately not all areas of the world are at the same stage so it's important to ensure that health insurance plans can help nip any medical issues in the bud and can help with swift next steps if any issues are detected. Moving across the world away from an established support or healthcare system can be difficult, so ensuring adequate help for your employee's health is essential.
Choose an International Private Medical Insurer that offers good local knowledge and has 24 hour emergency support so your employee has easy access to medical advice should anything happen. In order to prevent early termination of an assignment due to ill health, you should also consider a policy that includes preventative and routine care. Some aspects of health are inevitable – eyesight will change and will require regular check-ups, as will dental health. If you can offer your assignee an equal or better level of healthcare, it's far less likely that this will be a reason for them to return home to access healthcare they are familiar with.
Attract the right candidate
In order to attract the right candidate early on and to maximise the chance of a successful experience, consider what benefits would add value and attract the right person. Benefits may include language training, comprehensive international health insurance and housing support. In turn, you'll need a candidate who can adapt to new and unfamiliar social situations, someone who can respect and be open to experiencing unfamiliar cultures.
Cultural awareness and settling in
According to a study by KPMG (2016) only 38% of organisations offer cultural training, yet this may prove crucial for a successful placement. Other cultures will differ from what your employee is used to, and they need to be prepared for a new way of life to help them settle, ensure there are no surprises and help them prepare for what's to come. Focus on topics such as customs, traditions, languages, business etiquette and social standards.
It's worth considering that tasks such as paying phone bills, rent, registering your address etc may not be as simple or familiar as they are in your assignee's home country. We recommend you put a pack together that covers how such tasks can be completed, as some countries will not be as developed in terms of technology and online services.
Transferring abroad to complete a work assignment can be incredibly rewarding, exciting and a fantastic experience for your employee. However, it's important to make sure it's as easy as possible for them to make the transition. The smoother this transition is, the more likely it is to be successful and that they will stay in your organisation. Whilst the health insurance market place has evolved over recent times, expatriates' core needs remain the same – 'protect me and protect my family.'
Reference
KPMG (2016) https://assets.kpmg/content/dam/kpmg/xx/pdf/2016/10/global-assignment-policies-and-practices-survey-2016.pdf
Morgan Price International Healthcare Ltd is a global private health insurance firm with offices around the world. They have over 20 years' experience in helping expatriates and corporate companies ensure they get high quality, easy to access healthcare wherever they are. Their plans are easy to understand, flexible and ensure peace of mind for companies and their employees.
Bal Basra (Cert CII) is Head of Sales at Morgan Price International Healthcare Ltd – providing competitive health insurance plans to clients around the globe. [www.morgan-price.com]
Email: info@morgan-price.com
This article first appeared in International School magazine. You can read the new issue here: