How healthy is your organization? Building leadership capacity for a great school
Posted on 1st Jun 2020 in International Education, University Study, United States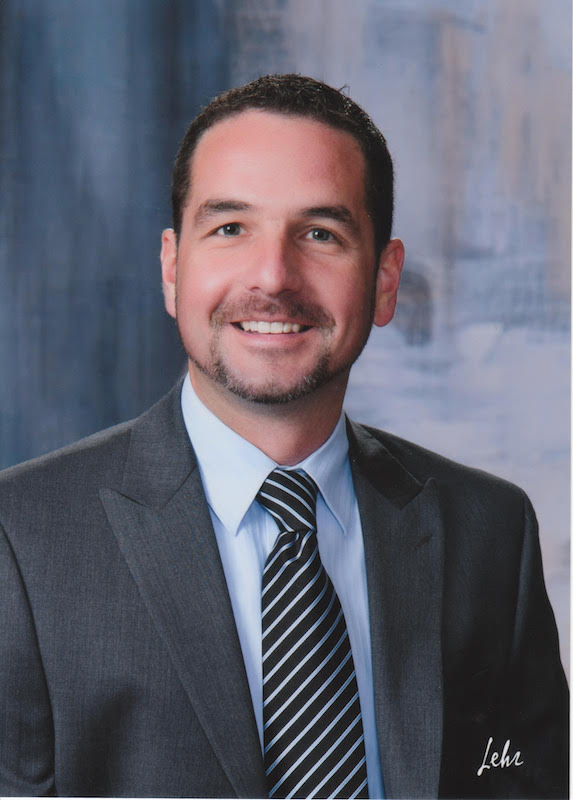 Charles W. Smargiassi, Assistant Professor at Wilkes University, looks at what schools can learn from successful businesses.
Have you ever wondered why so many of the classic business management texts are on the must-read list for educational leaders? Often times we hear that schools are not businesses and to some extent this may be true. There is however much we can learn from these texts beyond the management of resources and finances we typically associate with a business perspective. In his book Good to Great and the Social Sectors, Jim Collins tells us "We must reject the idea—well-intentioned but dead wrong—that the primary path to greatness in the social sectors is to become 'more like a business.' Most businesses—like most of anything else in life—fall somewhere between mediocre and good. Few are great." So, what are the lessons to be learned from those great businesses out there? I propose three themes from the works of some well-respected business authors that we can use to reframe our thinking, build leadership capacity and take our schools from good to great.
Organizational Teamwork
"None of us is as smart as all of us" (Bennis, 1997 p.1). Warren Bennis, professor of Business Administration at USC's Marshall School of Business announces "The end of the great man" in his book, Organizing Genius. By recounting the work environments of Apple, Disney, and the Manhattan Project among others, Bennis documents the role of Great Groups instead of just Great Leaders in the pursuit of new and novel solutions. Sure, Apple would not be Apple without Steve Jobs, but the real work of innovation requires relentless commitment from great groups of people working toward one singular cause. Jobs had the vision to sell what Steve Wozniak and others had built at Apple.
Great leaders surround themselves with experts in their own right who compliment the value of the whole. For Bennis, the ability to collaborate is just as, if not more important than talent. Assuring that those you bring into your organization can complement the group's work can put your organization on the path toward greatness. Bennis cites Italian author, Luciano De Crescenzo, "we are all angels with only one wing, we can only fly while embracing each other." As complex modern organizations, schools require visionary leaders who know when to rely on others to contribute their own expertise to the group in pursuit of greatness.
Organizational Learning
"It is becoming clear that schools can be re-created, made vital, and sustainably renewed not by fiat or command and not by regulation, but by taking a learning orientation" (Senge et. al, 2000 p. 5). Peter Senge of MIT outlines five disciplines of organizational learning: Personal Mastery, Shared Vision, Mental Models, Team Learning and Systems Thinking in The Fifth Discipline: The Art and Practice of the Learning Organization. It is the fifth discipline, Systems Thinking, that integrates the others by "fusing them into a coherent body of theory and practice" (Senge, 2006 p. 12).
In order to create a learning organization, it is imperative to adopt all of these disciplines simultaneously as an interlocking set of systems. The learning organization is one of constant renewal and reflection on where it is and where it wants to go. A systems approach requires the voices of all to be represented in the effort. It tells us that we can reimagine our schools as places that encourage students to lead and imagine what their own future might look like.
Organizational Structure, Focus and Leadership
"True leadership only exists if people follow when they have the freedom not to" (Collins, 2005 p. 13). Many are probably familiar with former Stanford Graduate School of Business faculty member Jim Collins' groundbreaking work Good to Great: Why Some Companies Make the Leap…and Others Don't. Unlike many other texts that deal with theoretical concepts of leadership and organizational change, through research Collins identified a framework of concepts that truly great companies exhibit in their rise above the rest. In a companion text geared toward the social sectors, he demonstrates how these concepts apply just as much to schools and other non-profit organizations despite the differences in traditional metrics used to analyze business success. Creating great schools requires Defining Great, Level 5 Leadership, First Who (right people on the bus), The Hedgehog Concept, and Turning the Flywheel (Collins, 2005).
Collins' work complements that of Bennis and Senge as we seek to move our organizations from good to great. Much like formulating a Great Group or applying Systems thinking, Collins' tells us that "Greatness is not a function of circumstance. Greatness, it turns out, is largely a matter of conscious choice" (Collins, 2005, p. 31).
Guiding school improvement, the reality…
The truth is that creating schools that are great takes a combination of talented people working together in the complex systems that make up schools as organizations. No longer can we labor under the misconception that the solution to our problems lies solely in finding that one great leader to take the charge. Top level leadership is indeed critical, but there is also a need for teams of experts, each with their own strengths, to work together in solving the complex problems that any organization faces, large or small. The work is simply too vast for one individual to handle alone.
Final Thoughts
Now more than ever it is critical to work together in our schools to diffuse the myth that any one superintendent, head of school, curriculum leader, principal or business manager can singlehandedly turn a good school into a great school. Schools, just like any organization are far too complex and placing this burden on the shoulders of one is unrealistic and will undoubtedly lead to turnover and turmoil. Instead, building capacity requires us to assess and manage the health of our organizations in our efforts to create the schools that our students deserve, truly great schools.
Charles Smargiassi is an associate professor of education and chair of master's degree programs at Wilkes University, Wilkes-Barre, Pa. The Wilkes Ed.D. in Educational Leadership is specifically designed for international teachers and leaders who want to improve education around the world. Students in the program enjoy online learning combined with three four-day residencies at international sites throughout the world, including Panama City, Dubai and the United States. Learn more at www.wilkes.edu/eddinternational.
References
Bennis, W. & Biederman, P. W (1997). Organizing genius: The secrets of creative collaboration. Basic Books, New York, NY.
Collins, J. (2000). Good to great: Why some companies make the leap… and others don't. Harper Collins, New York, NY.
Collins, J. (2005). Good to great and the social sectors. Elements Design Group, San Francisco, CA.
Senge, P., Cambron-McCabe, N. Lucas, T., Smith, B., Dutton, J., & Kleiner, A. (2000). Schools that learn: A fifth discipline fieldbook for educators, parents, and everyone who cares about education. Doubleday, New York, NY.
Senge, P. (2006). The fifth discipline: The art and practice of the learning organization. Random House.