How Accelerated Reader has benefitted our school
Posted on 14th May 2020 in School News, Spain Tweet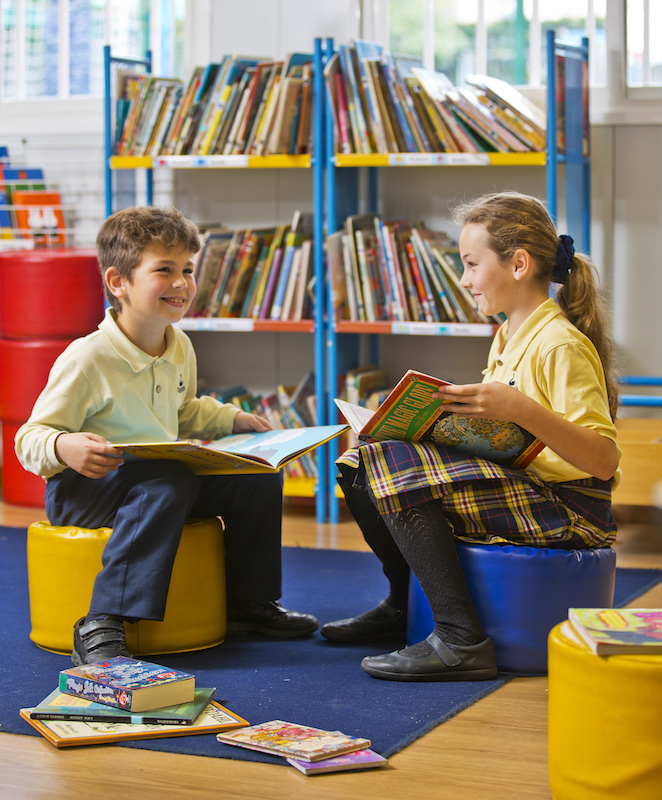 Swans School will proudly celebrate its 50th Anniversary in 2021. Originally established as a small primary school, housed within two villas in central Marbella, Swans now educates over 800 children of more than thirty nationalities, from Early Years all the way to Year 13, across two purpose-built sites, and competes with the best students worldwide, sending graduates to some of the world's best universities.
The school have been using Accelerated Reader and Star Reading for over six years. All students from Year 2 to Year 11 use the programme and, over the last two academic years alone, achieved the following statistics:
● 3,344 Star Reading assessments carried out.
● 22,968 Accelerated Reader quizzes carried out.
● Accelerated Reader average quiz pass percentage - 84%
The school offers a comprehensive secondary curriculum: students in Years 7 to 11 follow a programme of study which broadly follows the UK National Curriculum, culminating with public IGCSE exams at the end of Year 11 (IB Diploma program is followed beyond that). From Year 7, students at Swans International follow the Cambridge Language Exams pathway and develop their skills in reading, writing, speaking and listening.
We spoke to Kate Ling, who has been Librarian at Swans International for over seven years, seeing the initial implementation of Accelerated Reader through to its continued use today. Kate writes:
Instilling a love for reading … even during school closures
Our students carry out both a Spanish and English curriculum, but they need to have really good English language acquisition as is a requirement of the school; this is why we're always pushing reading in English. We know how much of a positive impact on achievement across the curriculum an increase in reading age has. Before Accelerated Reader, students would come to me, or to their primary class teachers, and discuss the book that they were currently reading, and we would make some notes in their diary as to how well they read and understood the book. But this wasn't the most meticulous way of capturing this information. So, as a school, we decided that we wanted a better way to monitor and prove that students were reading. In 2014 the school got to trial Accelerated Reader and Star Reading and, after that, we decided that this was a program that we definitely wanted to invest in.
With Accelerated Reader, there's so much for almost everyone to take advantage of. For example, we check students' points targets on a regular basis and if a student has a particularly low score, this prompts the teacher to ask why the student is not quizzing or to find out what difficulties they're currently having with their reading. There is also so much enthusiasm and celebration around reading since we brought in Accelerated Reader, an example being our termly pizza parties to celebrate students' reaching their targets. The form group who all achieve their termly targets first get to have pizza, cake and music outside on the playground whilst the other forms all look on, jealously! Every Friday form tutors receive an update on who in the form has met their target and who hasn't. Everyone really gets into this competitive spirit each week and we even have a leaderboard to highlight each form's rank, and then the Headteacher will announce the winning form group on the last day of term.
Even though the school is closed tomorrow, due to the Covid-19 outbreak, we're still going to let all staff and students know who the winning form is, via email. Usually, this would be announced over Tannoy speaker system and would always be immediately followed up with a big cheer form the winning from group! What we've found that's quite interesting is that it's not just always the youngest, more enthusiastic students winning, such as Year 7s. Last term's winners were Year 10! This just goes to show how important Accelerated Reader has become throughout the year groups, and also in our school community as a whole.
We also award certificates to all students who meet their target for the term. All winners have their photograph taken on the school steps. We thought students might be a bit embarrassed to take part in this photo but they've really embraced it and actually, we've seen that they're always super proud of their individual certificates.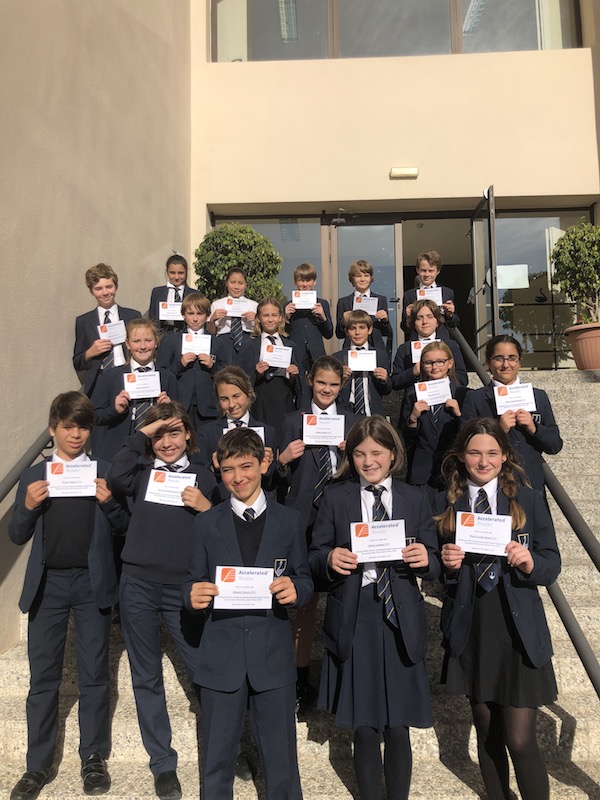 Setting and achieving targets with reliable data
We're fortunate at Swans International School that devices such as tablets and MacBooks are an essential part of school equipment for all students from Year 4 upwards, and they are required to bring them to and from school each day. This allows staff to monitor daily reading progress for all students, remotely. However, when it comes to quizzing, students on the secondary site are required to do so in the library and they must be supervised by myself, at all times. They show me which book they're currently reading, either hard copy or on their Kindle, and then I will set them up with the corresponding quiz whilst ensuring they do so under test conditions. Quizzes can be carried out at any time throughout the day, before school, during break or lunch time, and sometimes during English lessons. For primary school students, quizzing takes place with their class teachers.
Keep students reading – free access to the digital library during school closures, thanks to Renaissance. Students have been doing a lot of online reading because they're running out of books at home! Having access to ebooks and remote reading is really useful, especially for our EAL students with low reading levels as it is important that they have books matched to their level of ability available to them at all times for continuous reading practice.