High school student athletes – succeeding at university level
Posted on 15th May 2018 in Sport, International Students, University Study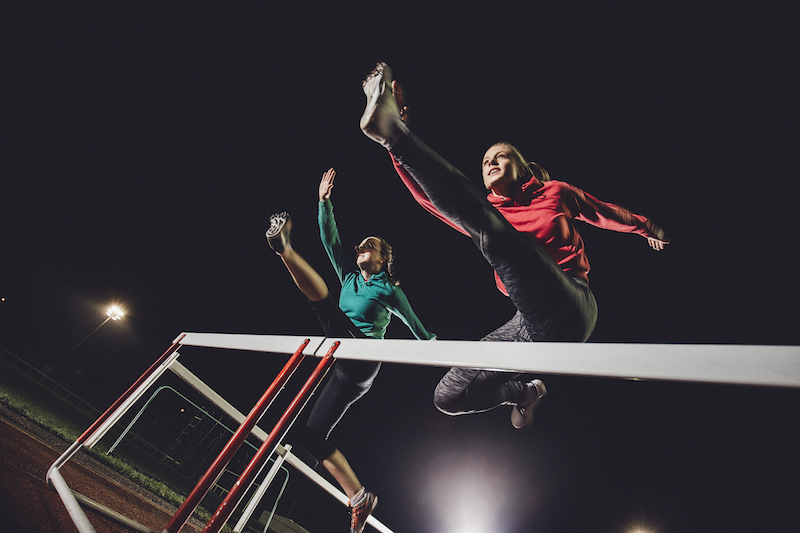 Many high school students are beginning to receive offers for university studies based on their wonderful performances in their chosen sports. However, attention must be given to crucial issues that will help to ensure their overall success beyond high school as they seek to develop their academic and sporting prowess, writes Nadine C. Atkinson-Flowers.
Significantly, students and their team (parents, coaches, mentors and others) must remember to find out the academic and immigration requirements.
So, know the score...
Most international universities and colleges schools require that new students have taken some entry exams. Particular schools may require a minimum score. Improve your chances by taking preparation courses, knowing the minimum scores accepted by institutions that are interested in you and vice versa. Ensure that you comply with registration requirements and policies as well.
Do your research
Some institutions may have strengths in one area and others may have strengths in multiple areas. Since your ultimate goal is to get a degree, research the particular academic programmes in the institutions that you wish to attend. Remember, for example, that a community college and institutions offering two-year associate degrees mean you still have to do further studies to get a Bachelors Degree.
All that glitters
Ensure that there is a clear picture of what is being offered. Is it a full ride scholarship? This means that tuition, room, board and incidentals are covered. Is it tuition only? Will you need student loans to offset any shortfalls? Do you have to maintain a certain grade point across subjects? Can you switch the course you are pursuing initially to another one?
Put it in writing
Get the offer in writing. It should be signed by someone with the authority to make such an offer. The offer should be clear and spells out what is and is not covered in it. Seek advice on anything that is not clear. Any part of an offer that makes you uncomfortable should be fully discussed. You don't want to get to a university far across the sea only to hear that your room and boarding is not covered by that scholarship.
Before you go
Make sure you have the right travel documents. Students must be in possession of a student visa when they go abroad to study. A visitor's visa is not enough. A visitor's visa is exactly what it says. It allows persons the opportunity to go to a foreign country for a short period of time for pleasure or business. So, you cannot find a job or enroll in an educational institution.
Visa requirements, if necessary
Also, a student visa is not automatic on the offer of a placement by an overseas institution. You will need documents from the institution to support the offer, such as an acceptance letter, courses and any financial packages being offered. These documents and several others must be presented to the relevant embassy/consulate officer at the student visa interview.
Know the limits of your student visa
A student visa has certain prohibitions. A critical prohibition is that students cannot be full time students as well as full time employees. There is usually a limit on the number of work hours that such visa holders can undertake. Notably too, you cannot drop out of school and still expect to keep your student visa status.
Wider institutional support
Check on general support at the university. Culture shock can make or break your university career. Are there advisors for academics? for general issues? For immigration issues? Is there a student organization from your country or region? Are there students from your country enrolled at the institution? Can you get foods you are familiar with? Will you need to do make up courses? Someone should have the answers or the resources to answer.
Visit the campus if possible
Many institutions offer prospective students a campus tour. If these are available try to go on one. If there are financial or other reasons why such a tour is impossible, all is not lost. Research the campus. Look at their website. Scan student activities as well as academic programmes. Learn about the wider environment where the institution is located. You will have to live in that area for at least two years. It is hot? Cold? Has a friendly vibe? Appears friendly to persons who are culturally and racially diverse? These are critical issues.
Personalise your contacts
In the era of social media and other internet communication tools and outsourcing of everything, arrangements can often be made with little or no human contact. Ensure that there is a name and a face that is your "go to" person at all steps of the process. These resource persons can be very useful as you navigate the process.
Ready to go
Finally, the cost of the education process for the entire period should be clear. There will be hidden expenses along the way as well. Be prepared. Remember that you are at the institution to excel in academics and also in your particular sport. The two go hand in hand. Best of luck to you.
Nadine C. Atkinson-Flowers is an Attorney-at-Law. Contact her at ncarci@yahoo.com