Globeducate partners with Saham as shareholder in International Education Group (IEG)
Posted on 13th Sep 2023 in School News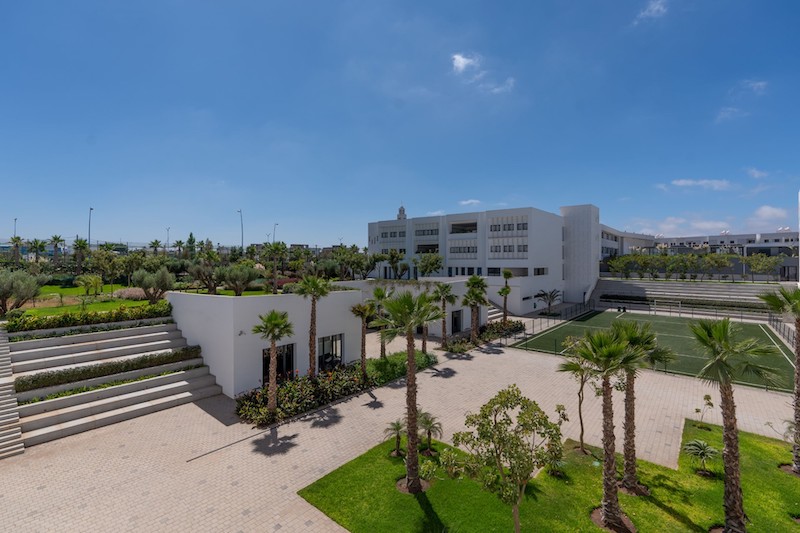 Globeducate, one of the world's leading K12 education groups, with 60+ premium bilingual and international schools, and online programmes, in 12 countries, has become a shareholder in IEG, replacing investment fund Tana Africa Capital.
IEG, established in 2015, is a network of schools with more than 4,500 students across three schools in Morocco (Lycée Français Guy de Maupassant in Casablanca, Lycée Français Sophie Germain in Rabat, and the Ecole Trilingue Internationale in Casablanca) and one school in the Netherlands (International French School in Amsterdam). The schools offer modern and contemporary facilities, including amphitheatres, semi-Olympic swimming pools and Fablabs.
Uniting this bilingual schools group with Globeducate consolidates the bilingual offering we are able to make, with expert educators in bilingual education able to share best practice and work closely with each other.
In addition, students and teachers alike will benefit from close collaboration across the Globeducate network, through participating in international events organised by Globeducate (International Music Festival, Model United Nations, Academic Olympics, Global Olympics etc.) and unique partnerships with international organisations such as WWF (World Wildlife Fund) and Eco-Schools, as well as collaborations with LEGO Education and Arts International.
Luca Uva, Chief Executive Officer of Globeducate, said: "We are delighted to partner with Saham to further develop IEG. We look forward to working with the entire IEG network team to continue to deliver excellence in education to its entire community. This is an exciting development for both Globeducate and IEG. IEG schools will benefit from access to world-class educators, exciting learning experiences and state-of-the-art teaching platforms."
Lamia Outgenza, Managing Director of International Education Group, said: "IEG is proud to have Globeducate as a shareholder and strategic partner. For IEG and its schools, this is a unique opportunity to become part of one of the largest school networks in the world and to benefit from a daily expertise that will undoubtedly allow us to continue to innovate in order to fully meet the expectations of families and students."
Amine Lahrichi, Secretary General in charge of Operations at Saham, commented: "Saham is delighted to join forces with Globeducate to continue supporting IEG. Globeducate is a prestigious partner with whom we share the same values and ambition. Its entry into IEG's capital is a recognition of the quality of the work accomplished since 2015 and which we will be keen to continue together."
The transaction was led by Investment Bank NOMURA, Financial Advisor Deloitte, Legal Advisor Clifford Chance, and Operational/Educational Advisor Afaya Partners.