Globeducate appoints Head of Artificial Intelligence to spearhead AI across its 60+ schools
Posted on 15th Sep 2023 in School News, Appointments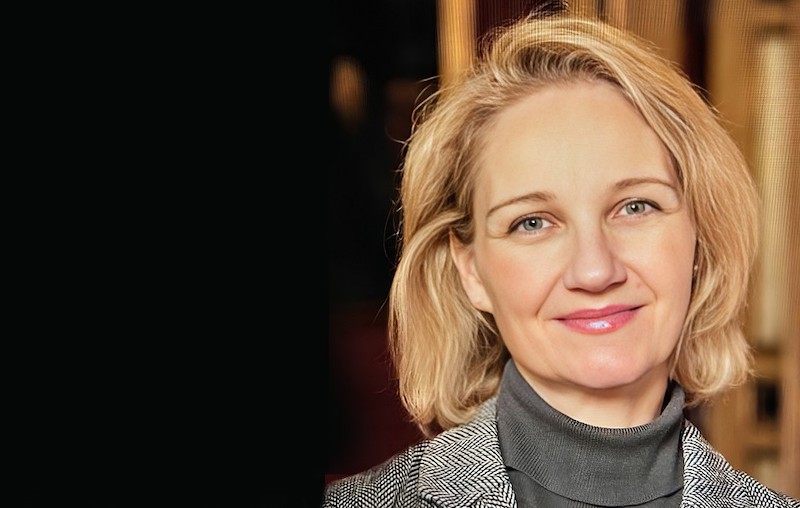 Globeducate, one of the world's leading education groups with 60+ premium international and bilingual schools, and online programmes, proudly announces the appointment of Clara Hawking as Head of Artificial Intelligence. Clara will play a pivotal role in executing a comprehensive strategic plan across Globeducate's schools spanning 12 countries and four continents.
Clara Hawking joined the group on 1st September, bringing with her a wealth of experience and passion for revolutionising education through artificial intelligence. Clara will be responsible for overseeing all aspects of educational policies, programmes, guidance and training, and curriculum initiatives related to AI.
Her appointment reinforces Globeducate's unwavering commitment to holding a position and will lead on all educational policies, programmes, guidance, training, and curricula initiatives for AI, as the group demonstrates its commitment to navigating the frontier of AI in education.
A prominent figure in the field of EdTech and AI, Clara has been a featured panelist and workshop leader at numerous conferences, and she writes frequently on AI in education and the future of education. Clara's dedication to shaping the future of education through AI technology and advancing professional development through AI technology and advancing professional development for teachers has earned her acclaim across the education landscape.
Clara holds a Master of Computer Science from the University of Stockholm with a focus on inclusion in Learning Management Systems and machine learning, then further specialising in AI at Master Level, which has equipped her with a keen understanding of the ethical implications of AI technology in education. She also holds a Master's degree in Practical Philosophy and Applied Ethics with a thesis concerning CRS at Dell computers, a bachelor's degree in psychology, a Master of Theology in Peace and Conflict Resolution, and a PhD candidacy in Political Philosophy and Psychology. She also holds an executive certificate in Accelerating Digital Innovation from the Stockholm School of Economics.
Furthermore, and aligning strongly with Globeducate's commitment to addressing the United Nations Global Goals, Clara has a passion for volunteering, which is evident through her role a voluntary Director of ICT and Digitalisation at an educational organisation in Kenya.
Upon joining Globeducate, Clara stated: "I am very excited about this new adventure with Globeducate. I have dedicated my professional life to education and believe very strongly in the importance of being proactive in researching and shaping AI policy and regulation in safeguarding the wellbeing and privacy of children, a matter which I promote in my role as a research fellow in AI Policy clinic Research Group at the Centre for AI and Digital Policy in Washington DC, USA. My personal philosophy guides my decision making and leadership as I steer AI initiatives towards responsible and meaningful integration into education. I look forward to working with my colleagues in Globeducate as we collaborate on this important area of education."
Chief Education Officer of Globeducate, Daniel Jones, said: "Appointing Clara Hawking to this new role for Globeducate reflects the importance of integrating AI into our schools. AI is not an exciting add on or a trend – it is already part of our working lives and our students' lives and, as Clara has been at the forefront of professional digital development for many years and acts as advisor to boards and senior leadership teams at international schools, as well as having been an IB examiner, she is expertly placed to lead our schools and teams through our current and future work in this area. Clara is adept at designing and developing lesson content for both students and educators and her visionary leadership is just one of the many reasons that we are delighted that Clara agreed to join us.