Globeducate acquires Boundary Oak School in Hampshire, England
Posted on 8th Aug 2023 in School News, United Kingdom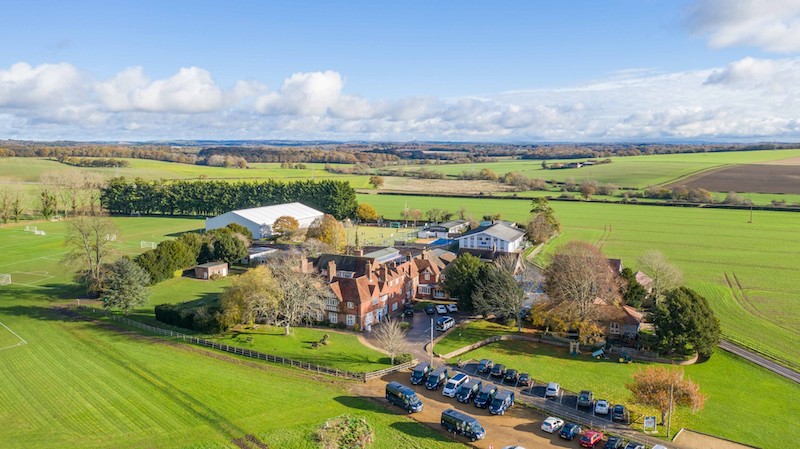 Leading education group Globeducate has acquired Boundary Oak School in Hampshire, United Kingdom, a co-educational day and boarding school for Pre-School to GCSE.
Globeducate is one of the world's leading K12 education groups with 55+ premium bilingual and international schools, and online programmes, in 10 countries, educating 31,000 students. The group's vision is to prepare each student to become a global citizen who can shape the world.
Boundary Oak School, near Fareham in Hampshire on England's South Coast, has 450 students and becomes Globeducate's third school in the United Kingdom, alongside Stonar School near Bath, and ICS London, a leading IB school in central London.
The school, a co-educational, day and boarding school, educates pupils from the age of 2 to 16, and sits in 30 acres of English countryside. Boundary Oak offers a family ethos and a personal approach to education and learning. A boarding school with a rich co-curricular programme of more than 70 activities each term, its students benefit from innovative classroom technology, new teaching spaces, a modern sports hall, floodlit Astroturf pitch, heated outdoor swimming pool, and a new design technology centre.
Paddy Jansen, Chief Operations Officer of Globeducate said: "We are delighted to welcome Boundary Oak School to Globeducate. Having spent considerable time with the team, it quickly became clear that the school's ethos and culture echoes that of other Globeducate British International Schools in Globeducate, and our strength in programmes that build character and nurture global perspectives. Boundary Oak School offers students fantastic opportunities to complete their Duke of Edinburgh, to join residential trips and challenge expeditions, and the school has a unique outdoor learning programme that is devised to celebrate the pleasure that comes from nature, wildlife and horticulture. We are excited to work with our new colleagues and for them to join our global learning communities."
James Polansky, Executive Head of School at Boundary Oak School, said: "This is an exciting new chapter in Boundary Oak's history. At a time when most schools are facing financial headwinds, we continue to go from strength to strength and by becoming part of Globeducate's family we have safeguarded the long-term vision for Boundary Oak School to become the premier destination school in Hampshire. In Globeducate we have found a partner with the same values and ethos as ourselves: aiming to prepare pupils for life, not just for examinations."