Get ahead: Study business in some of Europe's most vibrant cities
Posted on 24th Apr 2019 in University Study, Spain, Switzerland, Germany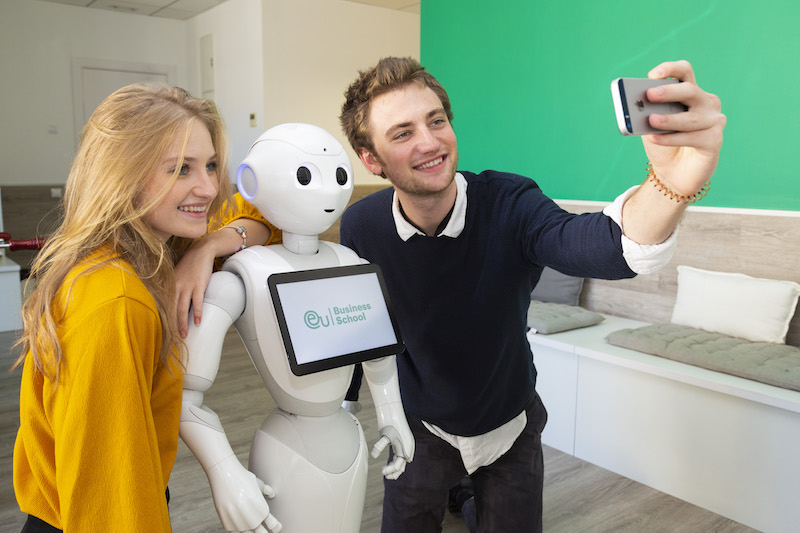 The world is rapidly changing; with technology and artificial intelligence altering the way we work, creativity, innovation and entrepreneurship are more in demand than ever before. Investing in your education means investing in your future career success. Become a game changer and ensure that your skillset is valued in the ever-changing international business world by studying a bachelor's degree at EU Business School (EU).
Develop a unique set of skills, acquire an international mindset, build a network of like-minded individuals and learn from industry leaders. All of this can be done while enjoying our vibrant campuses based in the cosmopolitan European cities of Barcelona, Geneva, Munich and Montreux. Or you could choose the flexibility of our online programs.
EU offers a range of English-taught programs in both traditional and trending areas of business. Our small class sizes guarantee personalized and cooperative learning from our faculty of highly qualified academics, entrepreneurs, consultants and business leaders. Our programs cover various exciting fields such as sports management, leisure and tourism and students can learn about innovative trends including social media and entrepreneurship through programs like communication & public relations and digital business, and design and innovation. Building knowledge of these topics, along with a broad business base, can prove to be invaluable when trying to stand out in the job market.
In addition to teaching students the latest trends in the business world, we also help them to further develop the critical soft skills needed in today's work environment. Students are encouraged to explore, examine and analyze various topics and scenarios to develop their business personality. This is complemented by student's immersion in real-world business environments, where business is brought to life through guest speaker sessions, company visits, field trips, case studies, business simulations and internships, among others.
Our students have had the pleasure to learn and gain insights from industry leaders such as Omar Berrada, CFO of Manchester City FC, and CEO of Google Belgium and Luxembourg, Thierry Geerts, to name but a few. This is along with frequent company visits to organizations like BMW, the United Nations agencies, Siemens and UEFA which allow EU students to gain first-hand experience of the inner workings of global business giants.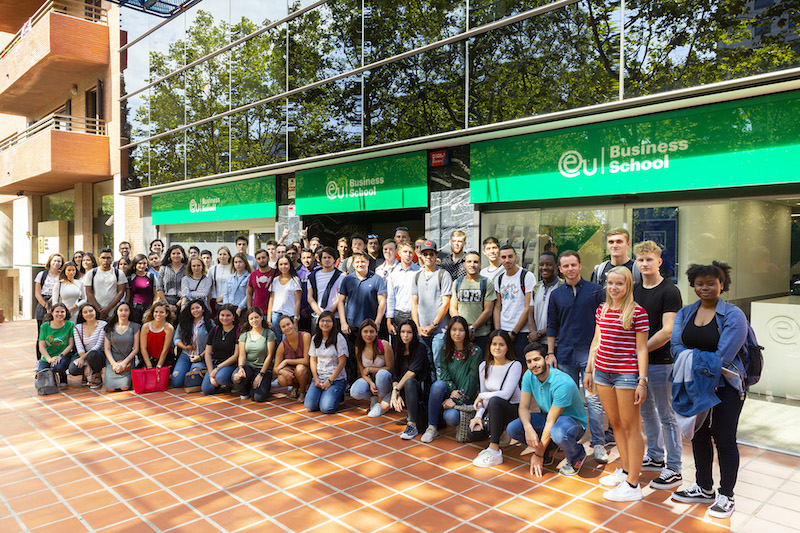 Internationality is an important facet of the EU experience. With a multicultural student community and faculty representing more than 100 nationalities, students can take advantage of our diverse student population by learning from each other. Students are also offered the opportunity to make the most of their time at EU by transferring between our European campuses. Additionally, they can take part in exchanges with our global network of partner institutes, offering them the chance to further internationalize their learning experience in exciting cities like New York and Hong Kong. Having experience of the international business sector is one of the most sought-after skills for multinationals in a rapidly globalizing world.
The EU experience doesn't just end at graduation. With a 27,000+ strong alumni network students can use the community to find mentors, making business connections or securing internships.
If all of this sounds interesting to you and you want to get a taste of what studying a bachelor's at EU Business School would be like, why not try our three-week, English-taught summer program, International Summer School. Here students gain a fundamental understanding of all key business disciplines, along with social and cultural activities ensuring they make the most of Barcelona, a gorgeous, sun-drenched city. Our summer courses are the perfect introduction to EU Business School's top-tier bachelor's programs.
For students who do not yet meet the bachelor's degree requirements, EU Business School offers an English Foundation program as well as a Business Bridging program to help students improve the areas needed in order to gain access to the bachelor's programs. These foundation programs are a great way for students to improve their English language skills or to build an essential base of business knowledge that will ensure that you're prepared to successful complete a bachelor's program at EU Business School.
So, if you're thinking about starting your own business or you see yourself managing a team at a prestigious international company, join EU Business School's student community today. Studying at an international, professionally accredited and high-ranking business school is a great way of building the necessary skills, mindset and the lasting network of contacts you need to ensure success within today's globalized business world.
Find out more about EU Business School's programs, at euruni.edu